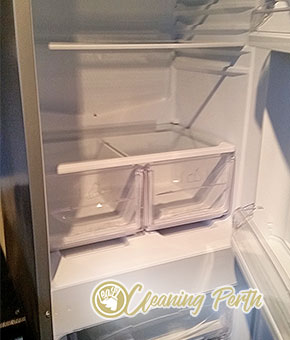 Our company was established more than three years ago by a local family with their only desire to satisfy people by providing them with unequalled professional cleaning services. Today our name is Lease Cleaning Perth and we are known for our persistence and diligence to always put our customers at first place.
Perth is the place where we operate ever since our establishment. We succeeded in growing as a leading cleaning company and we extended our departments to the remotest parts of Perth. We believe that practice makes perfect, for this purpose we put all of our workers under extensive training programmes. Today, they stand out from the crowd and hold the record for the highest accomplishments in this professional cleaning field.
If you are interested, we are ready to offer you long list of professional cleaning services from which you can choose the best one to fit your budget and individual needs.
End of Lease Cleaning Prices
1 Bed
starting from $185
4 Bed
starting from $390
2 Bed
starting from $295
5 Bed
starting from $499
3 Bed
starting from $330
End Of Lease Cleaning Services in Seville Grove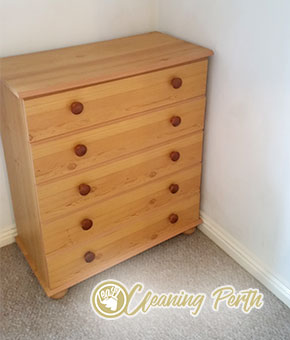 Have a proper moving out by going through all of the things you have to get done. The homeowner expects from you to have the property cleaned up before you hand over your key. If that doesn't happen, they will not return your deposit.
If cleaning is beyond your capabilities, then it's okay to look for help. We can provide you with our end of lease cleaning service, just make an appointment with us and we will provide you with a cleaning team who have been in the Seville Grove industry for a while and can any challenge without any problem.
Lease Cleaning in 6112, Seville Grove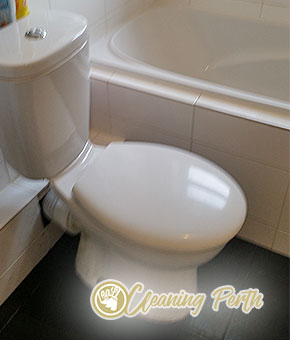 Let's face facts – you just can't clean as good as a professional cleaner can. First of all, professional cleaners are equipped with all the necessary gear to thoroughly wipe clean every surface without exceptions. Secondly, professionals are more experienced which means that they can eliminate stains which you don't know how to remove. Thus, if you book professionals, you'll surely get your deposit money back as professionals won't turn a blind eye on anything.
And when it comes to professional end of lease cleaners, we're the best in Seville Grove. We are experienced professionals with more than five years of experience. Choose us today.
If you are planning to move out of your current living place and you need to do a proper cleaning before you vacate it, you can give us a call an we will make sure that the entire property will be spotless. If you want to get your full deposit back our end of lease service can help you achieve this goal.
You can be sure that our cleaning company can provide the best results in no time. If you decide to trust us, we will send you the most-experienced and highly competent cleaners in entire Seville Grove. Don't hesitate to give us a call.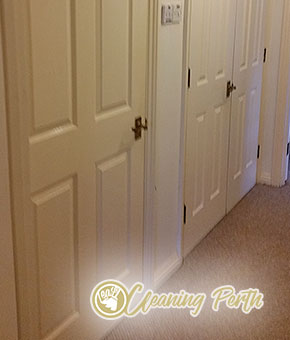 As you know, end of lease cleaning is an important part of your lease agreement and it shouldn't be done simply because you want to please your landlord, as, if you do it good enough, you'll get a refund on your deposit money.
But if good enough is not enough and if you want a full refund on your deposit money, call us! We are professional end of lease cleaning company, operating in Seville Grove. For us, nothing but perfect is perfect and we apply that maxim when we clean. Thus, we promise we'll make your landlord's property sparkle with cleanliness.
FAQ
No, our professional end of lease cleaning company doesn't offer to assist it's clients with the move-out from the property. We are only concerned with cleaning the premises of our clients and in fact we ask our clients to remove any personal belongings prior to our cleaning – both for your peace of mind and for ours, too. We will clean the furniture and appliances in your rented property, but we won't clean stuff that are not part of the interior of the rented premise.
From us you can expect a thorough professional cleaning of every room in your rented property. In your kitchen, we will remove grease and grime where applicable, clean sinks and taps, refrigerators and freezers and we'll even clean your oven. We will thoroughly sanitize every inch of your bathroom and in your bedroom and living areas we will dust and polish furniture and electronic devices, vacuum carpets and clean floors. If you have any additional demands, you can customize our cleaning service so that it meets your exclusive needs.
We have our very own professional cleaning equipment. Our cleaning products are patented and they are entirely environmentally friendly. This means that if you choose us to execute the end of lease cleaning of your property, absolutely no toxic chemicals will be introduced to your rented home. We believe that adequate cleaning can only be done with professional equipment, and we guarantee that our equipment is the best on the marker. And no, we don't ask our clients to pay any extras for our equipment – it's all included in the price.
0862802542If you happen to be having trouble with cleaning up right before moving out, you can just give us a call and concentrate on your own person things while we take care of the cleaning up of the property. With our end of lease cleaning service, we make sure that every single one of our clients has a pretty chill moving out.
Every time we get a client, our team puts all their skills and experience to work, making sure that the client knows that they have made the right choice. We have the best team on the Seville Grove market, they are all hard working and dedicated to carry out the service successfully.