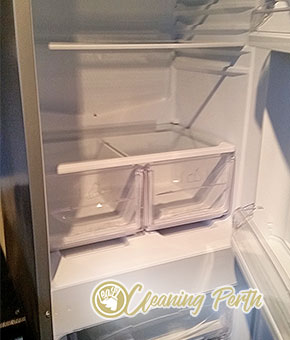 Every cleaning service you might be looking for, you can find it in Lease Cleaning Perth. By booking our professional cleaning services, you will no longer have to worry about the cleanliness within your commercial or residential property. We are the professionals who can take care of everything concerning the cleaning, no matter if big cleaning project or just a specific chore.
We have been around for many years now and we take pride in our strategies that are always efficient in the battle against all types of grime and dirt particles. We can improve the indoor air quality which will protect you and your family from allergic reactions.
We are currently operating in Perth. Our doors are open for you Mondays through Sundays, with no exceptions. Whenever you need us, we will be there for you. Do not procrastinate and take advantage of us today and get your free quote.
End of Lease Cleaning Prices
1 Bed
starting from $185
4 Bed
starting from $390
2 Bed
starting from $295
5 Bed
starting from $499
3 Bed
starting from $330
End Of Lease Cleaning Services in South Perth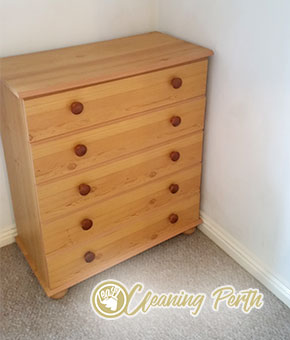 At the end of the lease, every landlord wants to see the property cleaned up to scratch. For this reason, renters are advised to use the services of a professional cleaning company. We have been specialising in end of lease cleaning for several years already. With us every tenant in South Perth is guaranteed to receive a professional service that ensures a high level of hygiene and peace of mind. Our end of lease cleaning includes all areas in a rented property, plus, professional cleaning equipment.
To schedule an appointment with us, turn to our friendly office assistants. They are anytime at your disposal.
Lease Cleaning in 6151, South Perth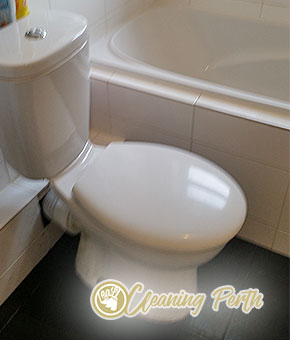 With our help, your moving out will be one easy and relaxed process. Make sure you take care of everything else while we take care of the cleaning. We are going to make sure that the next people who come looking to rent a place to live in will instantly fall in love with this one.
Our end of lease cleaning service is a client's and a landlord's comfortable and reliable choice to go for on the South Perth market. For more information or booking of an appointment, you can just give us a call.
Our company is unparalleled in providing end of lease cleaning services to both landlords and renters. We can help you maintain the rented properties in an ideal condition, preparing the perfect environment for next renters. For us it is essential to help you, no matter what your cleaning needs or reasons are. That is why our end of lease cleaning services are very fairly priced and flexible.
You can get in touch with us at any time convenient for you or you can visit us in South Perth where our offices are located. Tell us what you need and you will have it.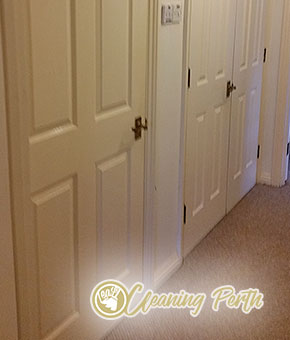 Your end of lease cleaning could now happen faster and easier than you could imagine! With our help you will have the chance to make your landlord fully satisfied with the condition of his/her rental after your stay in it.
Be sure that you will trust the best cleaning firm in South Perth! What is more, we assure you that our prices are affordable and absolutely budget-friendly. You also have the chance to get free of charge re-cleaning if needed.
You can contact us right now if you want us to be your cleaning services provider. We are waiting for you!
FAQ
No, our professional end of lease cleaning company doesn't offer to assist it's clients with the move-out from the property. We are only concerned with cleaning the premises of our clients and in fact we ask our clients to remove any personal belongings prior to our cleaning – both for your peace of mind and for ours, too. We will clean the furniture and appliances in your rented property, but we won't clean stuff that are not part of the interior of the rented premise.
From us you can expect a thorough professional cleaning of every room in your rented property. In your kitchen, we will remove grease and grime where applicable, clean sinks and taps, refrigerators and freezers and we'll even clean your oven. We will thoroughly sanitize every inch of your bathroom and in your bedroom and living areas we will dust and polish furniture and electronic devices, vacuum carpets and clean floors. If you have any additional demands, you can customize our cleaning service so that it meets your exclusive needs.
We have our very own professional cleaning equipment. Our cleaning products are patented and they are entirely environmentally friendly. This means that if you choose us to execute the end of lease cleaning of your property, absolutely no toxic chemicals will be introduced to your rented home. We believe that adequate cleaning can only be done with professional equipment, and we guarantee that our equipment is the best on the marker. And no, we don't ask our clients to pay any extras for our equipment – it's all included in the price.
0862802542Booking our professional end of lease cleaning is a wise decision. It will save you a lot of time and worries. While you are dealing with other important arrangements we will be making sure that your leased property is clean enough to ensure the exceptional standard of cleanliness your landlord expects to see.
You can book appointments with us in the entire South Perth and our qualified cleaners will be at your doorstep at the first convenient time. Supplied with the necessary cleaning arsenal, they will clean deeply every square meter of your leased property, making sure that even difficult to reach places are free of grime.