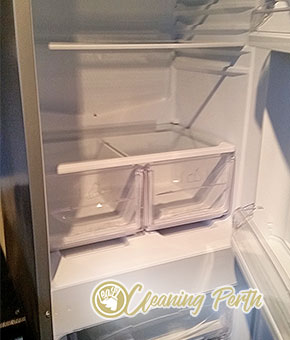 The cleaning help you have been looking for, is right here in Perth, waiting for you! We from Lease Cleaning Perth are more than sure that our services are what you need everytime you want to have your property or only special areas of it cleaned properly.
For us "properly" is equal to perfection and we will do our best (as always) to reach it for you too. For the aim, part of our cleaning experts will be sent to your address with all the equipment needed and what they will expect from you is only enjoying the results in the end.
Feel free to share your requirements with us and be sure we will pay attention to them. Also, if you have any questions, you can always ask us, after all, we are here to help in every possible way!
Finding us won't be hard for you – by a call/email or meeting us in any of our offices in Perth.
End of Lease Cleaning Prices
1 Bed
starting from $185
4 Bed
starting from $390
2 Bed
starting from $295
5 Bed
starting from $499
3 Bed
starting from $330
End Of Lease Cleaning Services in Aubin Grove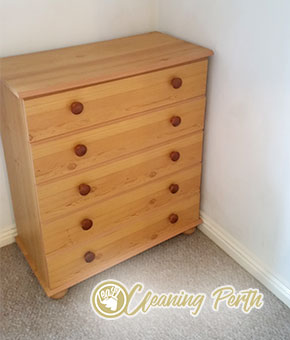 End of lease cleanings are one of the most avoided cleaning chores. And it is understandable. Why would you spent hours cleaning a property you no longer live in, just to receive back the full amount of your deposit?
We are a professional end of lease cleaning service that will gladly take the cleaning off your hands and do an amazing job. All of our cleaning technicians have been background-checked and licensed to practice cleaning in Aubin Grove, they have years of experience and thanks to the high quality equipment we have supplied them with, we guarantee nothing but excellent end-cleaning results.
Lease Cleaning in 6164, Aubin Grove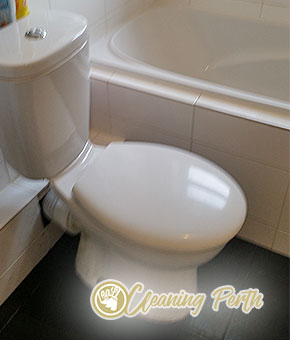 If you rent out properties to renters, you most probably need some professional cleaning help very frequently. If we guessed right, turn to our professional company and reserve our end of lease cleaning services and we can assist you with this tiresome cleaning. Our prices are very affordable and we are even very flexible with our schedules and services.
We are located in Aubin Grove and we are already waiting to assist you. You can rest assured that we will leave the property absolutely sanitised, disinfected and smelling freshly. Make sure to call us for a booking because we are more than worth it.
Time to move out? Along with packing your stuff and moving to your new home, don't forget to book professionals to assist you with the end of lease cleaning. Because if you opt to do it yourself, you'll need to set aside a few days. And yet, however diligently you clean, if you miss even the smallest detail, you risk losing the full refund on your deposit money.
We are the professional cleaning company you need if you want to get a full refund on your deposit money. We are based in Aubin Grove and we promise perfect results. Book us today.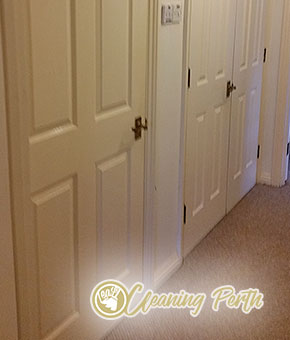 You make sure that you have everything packed and ready to move into your new place and leave the cleaning to us. Our cleaning team will be at the property and bring with them professionalism and out high standards. They will make sure that you will have your deposit fully returned and that the landlord will have new renters quite soon.
Our end of lease cleaning service is a favorable choice on the Aubin Grove market with clients from all across Perth. Whatever property you are renting, if you are moving out, rely on us to clean it perfectly.
FAQ
No, our professional end of lease cleaning company doesn't offer to assist it's clients with the move-out from the property. We are only concerned with cleaning the premises of our clients and in fact we ask our clients to remove any personal belongings prior to our cleaning – both for your peace of mind and for ours, too. We will clean the furniture and appliances in your rented property, but we won't clean stuff that are not part of the interior of the rented premise.
From us you can expect a thorough professional cleaning of every room in your rented property. In your kitchen, we will remove grease and grime where applicable, clean sinks and taps, refrigerators and freezers and we'll even clean your oven. We will thoroughly sanitize every inch of your bathroom and in your bedroom and living areas we will dust and polish furniture and electronic devices, vacuum carpets and clean floors. If you have any additional demands, you can customize our cleaning service so that it meets your exclusive needs.
We have our very own professional cleaning equipment. Our cleaning products are patented and they are entirely environmentally friendly. This means that if you choose us to execute the end of lease cleaning of your property, absolutely no toxic chemicals will be introduced to your rented home. We believe that adequate cleaning can only be done with professional equipment, and we guarantee that our equipment is the best on the marker. And no, we don't ask our clients to pay any extras for our equipment – it's all included in the price.
0862802542However diligent and thorough you are, if you don't have professional equipment, you simply won't be able to clean your leased property as good as you must if you want to receive a full refund on your deposit back. And that's not the only reason why it's better to book professional assistants for the end of lease cleaning – they will also save you a lot of time, too.
And if you want an affordable and professional cleaning company to do your end of lease cleaning, you should book us. We offer professional end of lease cleaning services in Aubin Grove only. We are professional and affordable.