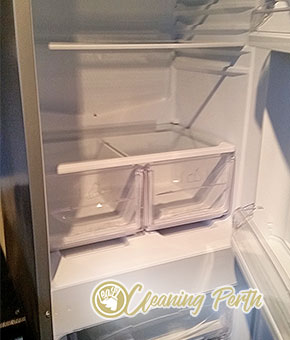 If you ever need help cleaning something Lease Cleaning Perth stands at the ready. For over 3 years we have been the leading professional cleaning service in the region of Perth. With thousands of successful cleaning and satisfied customers behind our backs we take pride in our work.
We offer our services for whatever cleaning you have in store for us- from the patio in your backyard to your sofa and upholstery, we are the ones to do it. Trust us, like many already did, and we promise that you will not be disappointed.
We possess all the necessary equipment to remove all sorts of dust, stains and dirt. Not even the smallest detail escapes our sight, and thanks to the efficiency, effectiveness and professionalism of our employees, we guarantee more than excellent end-cleaning results. There is more to cleaning than you know and we will show you just how much more there is by providing you with a cleaning of a lifetime.
End of Lease Cleaning Prices
1 Bed
starting from $185
4 Bed
starting from $390
2 Bed
starting from $295
5 Bed
starting from $499
3 Bed
starting from $330
End Of Lease Cleaning Services in Perth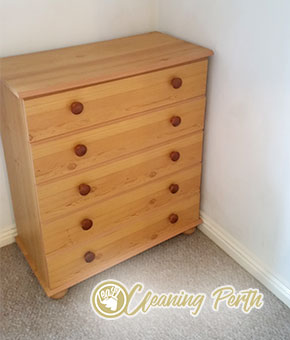 If you wish to part with your landlord on good terms, you should be prepared to wipe clean their property top to bottom without exceptions. What's more, if you don't clean, making your landlord angry will be the least of your troubles – you'll also lose your deposit money, and we know what a bummer this might be.
So, we offer you to take advantage of our professional end of lease cleaning services. We offer professional end of lease cleaning services throughout the week and also on bank holidays, too. Our end of lease cleaning services are delivered by experienced professionals, we work in Perth and we promise good results.
Lease Cleaning in 6000, Perth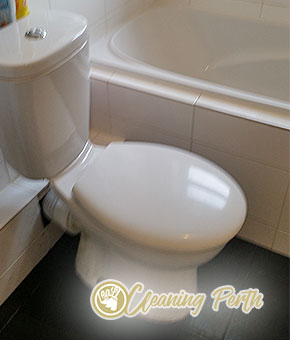 Don't worry about your end of lease cleaning when moving out from your rented property – we will take care of that.
We know that among all the responsibilities you have, the cleaning is the last thing you can pay your attention. After all, don't forget it's important for you if you want to ensure getting your deposit back in the end.
Our Perth located cleaning firm is always ready to do the cleaning instead you. You can be sure that we will detail-clean the rental from top to bottom according to your landlord's requirements. You only have to choose us!
If you are looking for some additional help with the final cleaning of your leased property, do not look any further than our company in Perth. We have spent plenty of years in developing our end of lease cleaning services and today we are proud to be the most reputable and professional cleaning provider in this town. We put our hearts and souls into every cleaning task we undertake, reaching the highest level of cleanliness.
To see for yourself that we are without a rival in this cleaning field, make sure to establish a contact with our kind representatives. We are already waiting for you.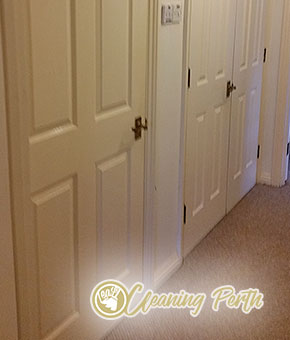 One quick clean up of the flat will not be enough for your landlord to fully return your deposit. If you run out of options you can hire us, we will provide you with an end of lease cleaning service, a favorite choice on the Perth market.
We have pretty high standards and we make sure that our service is accessible to as many people as possible. With our help, you will save a lot of money. Our entire team is made up of people who have years of experience in the industry and they will not let a client down.
FAQ
No, our professional end of lease cleaning company doesn't offer to assist it's clients with the move-out from the property. We are only concerned with cleaning the premises of our clients and in fact we ask our clients to remove any personal belongings prior to our cleaning – both for your peace of mind and for ours, too. We will clean the furniture and appliances in your rented property, but we won't clean stuff that are not part of the interior of the rented premise.
From us you can expect a thorough professional cleaning of every room in your rented property. In your kitchen, we will remove grease and grime where applicable, clean sinks and taps, refrigerators and freezers and we'll even clean your oven. We will thoroughly sanitize every inch of your bathroom and in your bedroom and living areas we will dust and polish furniture and electronic devices, vacuum carpets and clean floors. If you have any additional demands, you can customize our cleaning service so that it meets your exclusive needs.
We have our very own professional cleaning equipment. Our cleaning products are patented and they are entirely environmentally friendly. This means that if you choose us to execute the end of lease cleaning of your property, absolutely no toxic chemicals will be introduced to your rented home. We believe that adequate cleaning can only be done with professional equipment, and we guarantee that our equipment is the best on the marker. And no, we don't ask our clients to pay any extras for our equipment – it's all included in the price.
0862802542You make sure that you have everything packed and ready to move into your new place and leave the cleaning to us. Our cleaning team will be at the property and bring with them professionalism and out high standards. They will make sure that you will have your deposit fully returned and that the landlord will have new renters quite soon.
Our end of lease cleaning service is a favorable choice on the Perth market with clients from all across Perth. Whatever property you are renting, if you are moving out, rely on us to clean it perfectly.