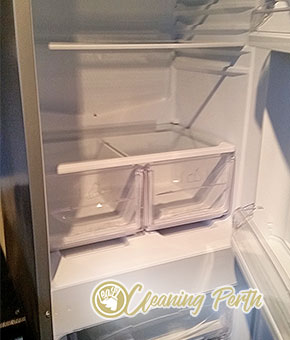 Nowadays it is extremely difficult to balance between home and work. If you can hardly find any time to spend with your loved ones and you don't want to spend the only free time you have doing the cleaning chores in your house, you can always rely on Lease Cleaning Perth's professional cleaning services.
We offer our help across the entire area of Perth and we are happy that so many people have trusted and hire our services. If you call us and book our help, we will make sure to send our amazing professional cleaners who will transform every corner of your house and clean it to perfection.
We are one of the few companies in Perth which uses eco-friendly products because we care for the environment and for your health as well. We work seven days a week, so feel free to call us anytime you need our professional help.
End of Lease Cleaning Prices
1 Bed
starting from $185
4 Bed
starting from $390
2 Bed
starting from $295
5 Bed
starting from $499
3 Bed
starting from $330
End Of Lease Cleaning Services in Bentley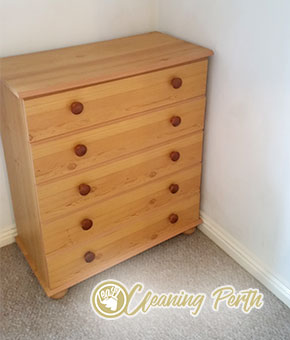 We can help you with your moving out. Our end of lease cleaning service is a very nice option which is accessible, comfortable and quite affordable. Make an appointment with us and a cleaning team will be sent over to you and make sure that your landlord has new renters pretty soon.
The cleaning team always maintains the standards we stand by and reaches the requirements for a deposit return. We are a very favorable choice on the Bentley market with clients from all across Perth. The service is available for hiring throughout the entire week.
Lease Cleaning in 6102, Bentley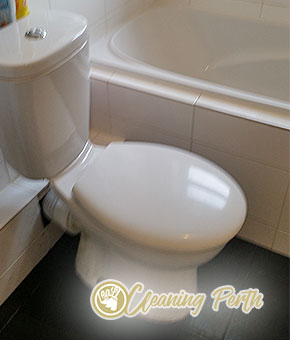 Don't be that type of person who neglects their home 365 days of the year and when the time for moving out comes, they are left speechless in front of their homeowner. If you however still need help, we are ready to provide you with our end of lease cleaning service and make sure that your deposit gets returned.
Our team is working hard every single day to make sure that people can move out the right and homeowners can keep their businesses. We are a good choice in the Bentley industry and there is no one who can match us.
When you are moving out there are a bunch of things you need to take care of. Cleaning of the accommodation you are vacating is one of them. If you don't feel like dealing with it, you can always call our company and we will be more than happy to help you with our end of lease cleaning service.
Our company has a lot of years of experience in this field and we know how to meet and even exceed your landlord's expectations about the condition of his/ her property. Call us right now and you will be able to experience the highest quality of service in entire Bentley.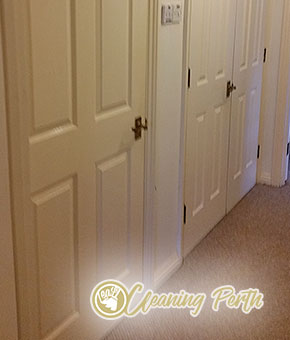 If you are sick and tired of cleaning and you just cannot find enough time to do the final cleaning, we are the one you should turn to. We are offering you our end of lease cleaning services available in Bentley. If you reserve one of our cleaning teams you will no longer have to worry whether you will keep your security deposit or not. We can guarantee you that thanks to our services, you surely will.
Our housekeepers are committed to delivering service, exceeding even the most demanding expectations. If you find our offer intriguing, make sure to contact us.
FAQ
No, our professional end of lease cleaning company doesn't offer to assist it's clients with the move-out from the property. We are only concerned with cleaning the premises of our clients and in fact we ask our clients to remove any personal belongings prior to our cleaning – both for your peace of mind and for ours, too. We will clean the furniture and appliances in your rented property, but we won't clean stuff that are not part of the interior of the rented premise.
From us you can expect a thorough professional cleaning of every room in your rented property. In your kitchen, we will remove grease and grime where applicable, clean sinks and taps, refrigerators and freezers and we'll even clean your oven. We will thoroughly sanitize every inch of your bathroom and in your bedroom and living areas we will dust and polish furniture and electronic devices, vacuum carpets and clean floors. If you have any additional demands, you can customize our cleaning service so that it meets your exclusive needs.
We have our very own professional cleaning equipment. Our cleaning products are patented and they are entirely environmentally friendly. This means that if you choose us to execute the end of lease cleaning of your property, absolutely no toxic chemicals will be introduced to your rented home. We believe that adequate cleaning can only be done with professional equipment, and we guarantee that our equipment is the best on the marker. And no, we don't ask our clients to pay any extras for our equipment – it's all included in the price.
0862802542Moving out from a rented property is always connected with doing an end of lease cleaning which every landlord expects. It's normal if this is the last thing on every tenant's mind, because there are tons of other things he has to think about, but after all it's the guarantee for getting his deposit back.
If you have some difficulties in the cleaning, be sure that we are ready to help you anytime. That's why our Bentley located firm was established 20 years ago. We have a big cleaning team, which will bring you the best results possible. Just try and you will see by yourself!