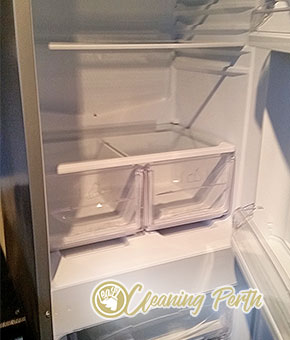 When working with Lease Cleaning Perth, everyone receives exceptional service, loyalty and friendly approach. We have been serving individuals and homeowners in Perth for more than 3 years already and our professional cleaning services are suitable for each and every taste. We believe that every cleaning job requires a unique cleaning way and it is our mission to ensure it. By listening intently to every requirement we are able to deliver customised and trustworthy cleaning solutions.
Our team was carefully built over the years. The senior members have an extensive expertise in the cleaning business and serve as an example for the new arrivals. We understand that you would like to know more about the people, who clean their homes and rest assured that all our representatives have passed a background check. Their main objective is to take care of your home, giving you more time for the actually important things in life.
End of Lease Cleaning Prices
1 Bed
starting from $185
4 Bed
starting from $390
2 Bed
starting from $295
5 Bed
starting from $499
3 Bed
starting from $330
End Of Lease Cleaning Services in Roleystone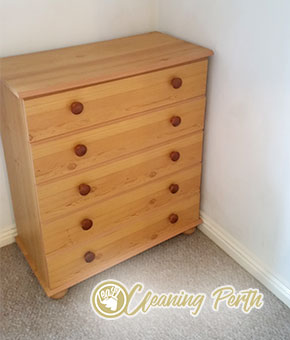 Everything is ready, now you can move out without your deposit. Unless you want to collect your deposit, then you will have to clean up. If your situation is a bit too scary, you can rely on us.
You can make an appointment with us and we will provide you with an end of lease cleaning service. We are a one of the best choices on the Roleystone market. After our cleaning team does their job, your landlord will return your deposit and you will have payed far less then the amount from the deposit that your could have lost.
Lease Cleaning in 6111, Roleystone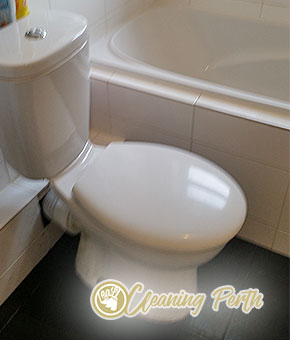 Don't stress over every issue that comes up when you are moving out. Our company can help you to check at least one task off your list. Call us right now and hire our end of lease cleaning service and we will make sure that the property you are vacating is looking amazing and your landlord will approve of its look.
Our company has many years of experience in this field and we use the best cleaning products, so that we can provide the highest quality of cleaning service to our clients. We offer our help across entire Roleystone, seven days a week.
Have you already started to plan your moving out? Make sure to include the final cleaning you are expected to perform. However, if you are not so much into cleaning and scrubbing or you simply do not believe that you can find that much free time to do it, turn to our company serving in Roleystone. Book our end of lease cleaning services and we will send a team of professional cleaners to assist you.
Our end of lease cleaning services are available for renters, landlords and letting agents as well. Benefit from our professionalism and economical prices.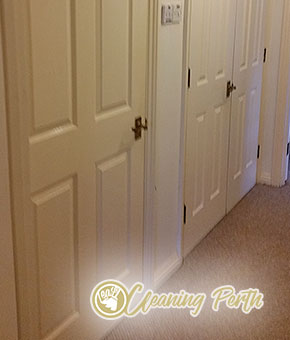 Your rental agreement in Roleystone is about to finish and you are already exploring the local end of lease cleaning industry? Turn to our company and move out without any complications. Our dedicated cleaners have already accomplished hundreds of end of lease cleaning projects and we are certain that your landlord will also be very satisfied with their work.
Once in your property, our skilful representatives will clean deeply every room, eliminate all hidden sources of dust, wash the windows, remove dust from all surfaces and furniture, etc. For your peace of mind, we give you the possibility to inform us of any cleaning issues during the inventory inspection. In this case, we will organise a re-clean.
FAQ
No, our professional end of lease cleaning company doesn't offer to assist it's clients with the move-out from the property. We are only concerned with cleaning the premises of our clients and in fact we ask our clients to remove any personal belongings prior to our cleaning – both for your peace of mind and for ours, too. We will clean the furniture and appliances in your rented property, but we won't clean stuff that are not part of the interior of the rented premise.
From us you can expect a thorough professional cleaning of every room in your rented property. In your kitchen, we will remove grease and grime where applicable, clean sinks and taps, refrigerators and freezers and we'll even clean your oven. We will thoroughly sanitize every inch of your bathroom and in your bedroom and living areas we will dust and polish furniture and electronic devices, vacuum carpets and clean floors. If you have any additional demands, you can customize our cleaning service so that it meets your exclusive needs.
We have our very own professional cleaning equipment. Our cleaning products are patented and they are entirely environmentally friendly. This means that if you choose us to execute the end of lease cleaning of your property, absolutely no toxic chemicals will be introduced to your rented home. We believe that adequate cleaning can only be done with professional equipment, and we guarantee that our equipment is the best on the marker. And no, we don't ask our clients to pay any extras for our equipment – it's all included in the price.
0862802542If you thing that you will not be capable of cleaning up the property before moving out, then you can rely on us. Our end of lease cleaning service is comfortable option that many people chose and each end every one of the is happy that they have come to us.
So, if you think that you might need us, all you have to do is give us a call and book a session. From there, we will notify our cleaning team who are experts in the Roleystone field and they will come to you right on time and bring with them our high standards and professionalism.