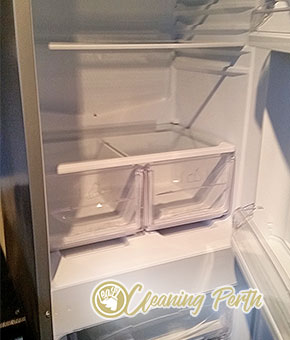 Just like all of you, before we set up our own professional cleaning company, we used to rely on so-called professional cleaners in Perth. Even though they claimed they were professional, they never managed to satisfy all our wishes.
When we finally decided we've had enough, we decided to set up our own professional cleaning company – Lease Cleaning Perth. We promised ourselves and our clients that we won't be like all the others in Perth, we would always show up on time and our clients would never have to pay any extras for our cleaning services. We've been on the market for quite a while now and we haven't had a single dissatisfied client. We intend to keep this tendency.
Our professional cleaning services can be booked to assist households and commercial buildings, too. We re available for booking throughout the week and on bank holidays, too. Choose us, we guarantee 100 percent customer satisfaction.
End of Lease Cleaning Prices
1 Bed
starting from $185
4 Bed
starting from $390
2 Bed
starting from $295
5 Bed
starting from $499
3 Bed
starting from $330
End Of Lease Cleaning Services in Padbury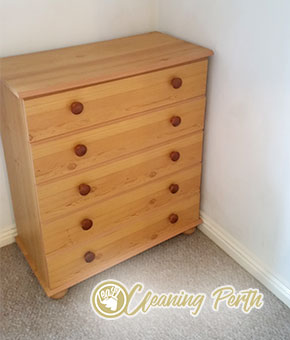 If you are afraid that you can't meet the expectations of your landlord about how his/ her property should look like before you vacate it, you can always rely on our end of lease cleaning service. Our professional cleaners, who all have many years of experience in this field, can transform any mess into a sparkling clean property.
We provide our help across entire Padbury and we can promise you that your landlord will be more than happy when he/ she sees the condition of his/ her property. If you decide to trust us, we will do our best to get you your full deposit back.
Lease Cleaning in 6025, Padbury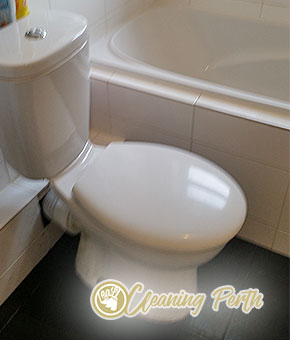 As you may presume the end of lease cleaning is not as easy as the regular cleaning. This exact type of cleaning can be very time consuming and labour intensive, that is why we invite you to book our end of lease cleaning services to save you so much trouble. We will do it instead of you, just for a couple of hours, without breaking a sweat. We can promise you that our technicians will leave the leased property absolutely spotless and sparkling.
We are available in the entire Padbury, seven days of the week, do not procrastinate and call us.
According to the lease agreement, every tenant is expected to leave the leased property in a perfect condition in order to keep the security deposit. The easiest way to do it is to turn to our cleaning company based in Padbury and book our end of lease cleaning services. We have spent long years in this cleaning business and we know what every landlord expects from a tenant.
Place your trust in us and we will do miracles to your property, ensuring your deposit back. Make sure to give us a call and we will arrange you an appointment.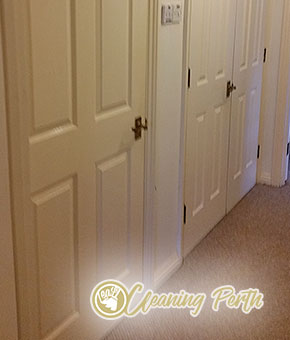 Forget about the pressure to present the property you are vacating in the best possible condition to your landlord. Call our company and book our end of lease cleaning service and we will guarantee you that the whole place will look sparkling clean and you won't have to lift even a finger.
We can guarantee you that we are the only cleaning company in Padbury which provides such high-quality service for such an affordable price. We work seven days a week, so don't hesitate to call us anytime and we promise you that with our help you will get your full deposit in no time.
FAQ
No, our professional end of lease cleaning company doesn't offer to assist it's clients with the move-out from the property. We are only concerned with cleaning the premises of our clients and in fact we ask our clients to remove any personal belongings prior to our cleaning – both for your peace of mind and for ours, too. We will clean the furniture and appliances in your rented property, but we won't clean stuff that are not part of the interior of the rented premise.
From us you can expect a thorough professional cleaning of every room in your rented property. In your kitchen, we will remove grease and grime where applicable, clean sinks and taps, refrigerators and freezers and we'll even clean your oven. We will thoroughly sanitize every inch of your bathroom and in your bedroom and living areas we will dust and polish furniture and electronic devices, vacuum carpets and clean floors. If you have any additional demands, you can customize our cleaning service so that it meets your exclusive needs.
We have our very own professional cleaning equipment. Our cleaning products are patented and they are entirely environmentally friendly. This means that if you choose us to execute the end of lease cleaning of your property, absolutely no toxic chemicals will be introduced to your rented home. We believe that adequate cleaning can only be done with professional equipment, and we guarantee that our equipment is the best on the marker. And no, we don't ask our clients to pay any extras for our equipment – it's all included in the price.
0862802542Don't let the cleaning of the place you are vacating to ruin your mood. Call our company and book our end of lease cleaning service and our wonderful cleaners will make sure that the process of moving out will become a less stressful experience.
If the accommodation you are vacating is located in Padbury, there is no need to worry about impressing your landlord. Thanks to the wonderful tools and cleaning solutions which we use, you can be sure that the final result of our hard work is going to be a spick-and-span property and your landlord will have no other choice but to give you back your full deposit.