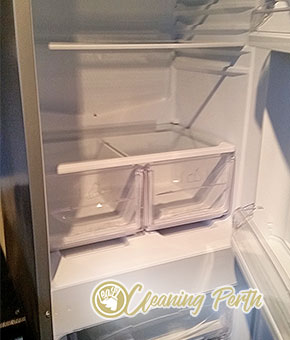 Lease Cleaning Perth is really proud to present you its amazing professional cleaning services. We can assure you that no matter how hard you look, you won't be able to find a better company in entire Perth.
We hope that you will join our big family of wonderful customers who have trusted us during the past few years. We can promise you that if you choose our cleaning services you will be charged a very small fee but you will receive a beautiful and sparkling clean home which will exceed your expectations for cleanliness.
Why should you entrust your home to our care? Because we can prove you that our company is the only provider of cleaning services in Perth who knows how to suit all of your needs and work towards satisfying them. What is even more attractive about us is that we are among the few companies which use green products which means that your health is always well—protected.
End of Lease Cleaning Prices
1 Bed
starting from $185
4 Bed
starting from $390
2 Bed
starting from $295
5 Bed
starting from $499
3 Bed
starting from $330
End Of Lease Cleaning Services in Ellenbrook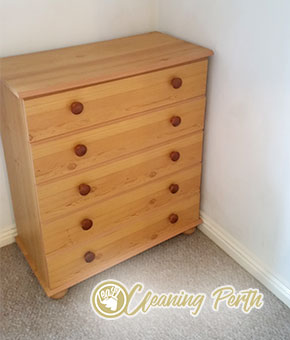 Forget about stressing over the annoying cleaning of the place you are moving out of. Call our company and hire our end of lease cleaning service and we will take on the task to turn the property in the best looking place for living. We promise you that your landlord will be more than happy with the result of our work.
If the accommodation you are vacating is located in Ellenbrook, you should definitely give us a call. Our professional workers will use the best cleaning products and tools to make sure that your landlord is pleased and he/ she will give you back your full deposit.
Lease Cleaning in 6069, Ellenbrook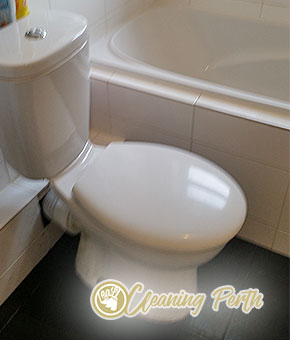 Relying on professionals for the end of lease cleaning is a very smart idea. Unlike you, professionals are trained not to turn a blind eye on anything and to take as long as they need to thoroughly wipe clean every surface without exceptions. Thus, without any effort you'll get a spotless property and a full refund on your deposit money, too.
And if you choose our end of lease cleaning services, you won't have to shell out a bag of money to get the best end of lease cleaning service in the world. We operate in Ellenbrook, book us and you won't regret it.
The process of moving out is linked with a bunch of arrangements as well as stress. Every tenant wants to keep the full amount of the deposit and leave on good terms with the landlord. We have vast experience in end of lease cleaning and if you work with us we will make sure that your rented property is spick and span for the inventory inspection.
Our service includes a comprehensive cleaning of every room, carried out by a team of disciplined and consistent cleaners. We can assist you all over Ellenbrook and rest assured that your landlord will be really pleased with our performance.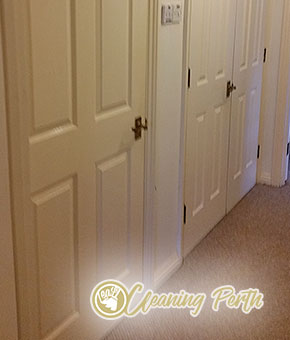 At a certain moment in your life you will need some additional help with your cleaning chores, no matter whether you are a landlord or a tenant. For this purpose we have specially designed our end of lease cleaning services in such a way to match everybody's taste and cover everybody's needs.
We work with the most diligent and hard working housekeepers who are ready to help every tenant or landlord in Ellenbrook. Our prices are some of the most affordable in the entire area which make our offer even more tempting. Please do not think twice to book us.
FAQ
No, our professional end of lease cleaning company doesn't offer to assist it's clients with the move-out from the property. We are only concerned with cleaning the premises of our clients and in fact we ask our clients to remove any personal belongings prior to our cleaning – both for your peace of mind and for ours, too. We will clean the furniture and appliances in your rented property, but we won't clean stuff that are not part of the interior of the rented premise.
From us you can expect a thorough professional cleaning of every room in your rented property. In your kitchen, we will remove grease and grime where applicable, clean sinks and taps, refrigerators and freezers and we'll even clean your oven. We will thoroughly sanitize every inch of your bathroom and in your bedroom and living areas we will dust and polish furniture and electronic devices, vacuum carpets and clean floors. If you have any additional demands, you can customize our cleaning service so that it meets your exclusive needs.
We have our very own professional cleaning equipment. Our cleaning products are patented and they are entirely environmentally friendly. This means that if you choose us to execute the end of lease cleaning of your property, absolutely no toxic chemicals will be introduced to your rented home. We believe that adequate cleaning can only be done with professional equipment, and we guarantee that our equipment is the best on the marker. And no, we don't ask our clients to pay any extras for our equipment – it's all included in the price.
0862802542We are one of the leading and most reputable cleaning companies in Ellenbrook. Our end of lease cleaning services managed to help hundreds of renters and landlords. As you know that final cleaning is way more complicated than the regular cleaning. Every little detail must be paid the necessary attention, every nook and cranny must sparkle. Otherwise, you risk to lose your security deposit which you have prepaid prior to moving in.
If you are in search of such services, make sure to choose our company and you will be fascinated by our diligence and excellent service.