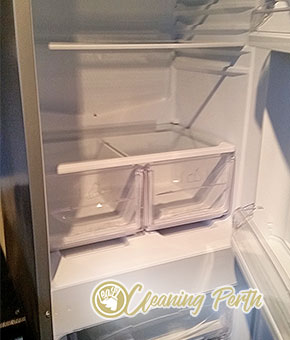 With Lease Cleaning Perth, you can relax – our cleaning services are professional and also affordable. We are a professional cleaning company based in Perth. We have more than 2 years of work experience and we guarantee 100 percent customer satisfaction at all costs.
Our maids are trained to deliver each of the professional cleaning services our company offers with utmost diligence and attention to every detail. We have done thorough background checks to each member our team and we assure our clients that our technicians have clean criminal records.
You just won't find a more diligent cleaning company in Perth. We can clean anything – from your barn to your office building, and we won't stop until we've made every surface sparkling clean.
We really care for our clients and we prove it by working throughout the week and even on bank holidays. We are available whenever you need us. Book our professional cleaning services, we won't disappoint you.
End of Lease Cleaning Prices
1 Bed
starting from $185
4 Bed
starting from $390
2 Bed
starting from $295
5 Bed
starting from $499
3 Bed
starting from $330
End Of Lease Cleaning Services in Camillo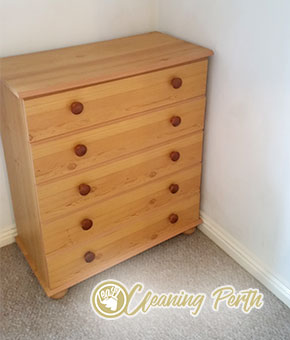 There is no need to add to the pressure of moving out by doing the cleaning of the property you are vacating. Instead of wasting time and energy for that, you should call our company and we will provide our wonderful end of lease cleaning service which will definitely achieve a great look for the accommodation.
If the housing you are moving out of is located in Camillo, you should definitely give us call. Our professional cleaners will use the best cleaning products and equipment to tackle every part of the property, so that your landlord would be satisfied with its final look and give you your full deposit back.
Lease Cleaning in 6111, Camillo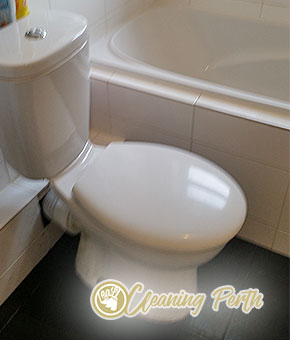 If you are moving out and you can't make the time to do all the things you need to finish before you vacate the place, you can call our company and we will do the entire experience of moving out much more pleasant. Our end of lease cleaning service can take on the task to clean the entire property, so that you can present it in the best possible condition to your landlord.
We offer our help across entire Camillo, seven days a week, so feel free to contact us whenever it is most convenient for you. Thanks to the equipment and products we use, we can always promise you great results.
Hiring a professional cleaning company to prepare your leased property for the inventory inspection is a wise decision. In this way, you will be sure that your landlord won't find a reason to keep your deposit and have more time for other important arrangements.
We have already assisted hundreds of renters in Camillo and if you work with us we are able to provide you with a guaranteed end of lease cleaning carried out by a team of fully trained and experienced cleaning experts. In the service are included all areas of your leased property as well as up-to-date cleaning equipment.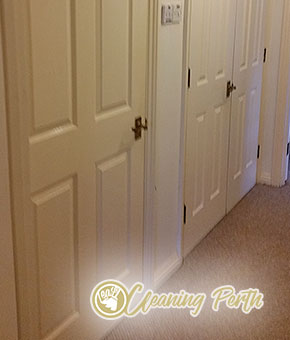 At a certain point, every leased property needs to undergo a profound cleaning. Whether your rental agreement is about to finish or you want to ensure a high level of cleanliness for the new people to move in, our company is here to provide you with a reliable cleaning solution.
Our professional end of lease cleaning is suitable for each and every need. It includes a comprehensive cleaning of every room, overall removal of grease and grime, floor sanitation, cleaning the bathroom, washing the windows, etc. You can book appointments with us in the entire Camillo. Hurry up and dial our number.
FAQ
No, our professional end of lease cleaning company doesn't offer to assist it's clients with the move-out from the property. We are only concerned with cleaning the premises of our clients and in fact we ask our clients to remove any personal belongings prior to our cleaning – both for your peace of mind and for ours, too. We will clean the furniture and appliances in your rented property, but we won't clean stuff that are not part of the interior of the rented premise.
From us you can expect a thorough professional cleaning of every room in your rented property. In your kitchen, we will remove grease and grime where applicable, clean sinks and taps, refrigerators and freezers and we'll even clean your oven. We will thoroughly sanitize every inch of your bathroom and in your bedroom and living areas we will dust and polish furniture and electronic devices, vacuum carpets and clean floors. If you have any additional demands, you can customize our cleaning service so that it meets your exclusive needs.
We have our very own professional cleaning equipment. Our cleaning products are patented and they are entirely environmentally friendly. This means that if you choose us to execute the end of lease cleaning of your property, absolutely no toxic chemicals will be introduced to your rented home. We believe that adequate cleaning can only be done with professional equipment, and we guarantee that our equipment is the best on the marker. And no, we don't ask our clients to pay any extras for our equipment – it's all included in the price.
0862802542Anyone who is looking for an end of lease cleaning service, we have you covered. If you are moving our soon, we shamelessly encourage you to hire us. Our goal is to make sure that everyone's moving out goes smoothly.
If you book an appointment with us, we will send over a cleaning team to thoroughly clean the property and impress the homeowner, in result, having them returning your deposit and insuring that they get new renters pretty soon. Our entire team is made up of professionals in the Camillo field who do everything they can to leave the client completely satisfied.