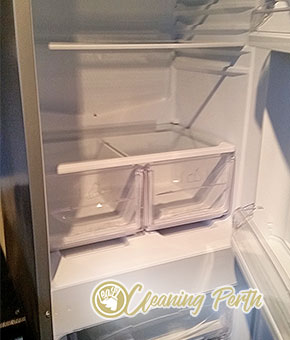 When Lease Cleaning Perth schedules a cleaning service for your home or commercial premise, the cleaning crew simply arrives on time and implements the job in a professional and safe manner. We know that your schedule is full and it is our priority to provide you with a quick cleaning solution. For your peace of mind, all cleaners in our team have passed a background check and have clear criminal records. They are specialised in a wide selection of professional cleaning services designed to simplify your life.
There are many reasons for our tremendous success in the cleaning business. Yet, having a team of knowledgeable and capable experts is what makes us unique. Whatever, the reason for your inquiry, rest assured that our representatives possess the necessary skills and professional equipment to meet all of your requirements. With us you are guaranteed to receive a cleaning solution that suits your needs completely and 100 per cent satisfaction.
End of Lease Cleaning Prices
1 Bed
starting from $185
4 Bed
starting from $390
2 Bed
starting from $295
5 Bed
starting from $499
3 Bed
starting from $330
End Of Lease Cleaning Services in Merriwa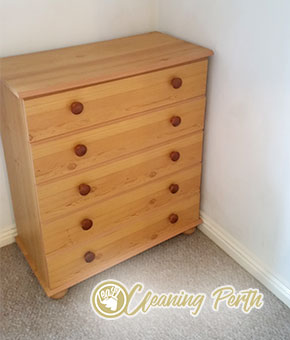 As you know, you have to clean your leased home before leaving it if you want to receive a full refund on your deposit money. What you probably don't know, however, is that your landlord has the right to keep your deposit even if do you clean but the way you do it doesn't meet their expectation.
We offer you just to rely on us instead. We offer professional end of lease cleaning services only in Merriwa, our services are professional and delivered by experienced technicians. We won't disappoint you and you'll get your deposit money back – we promise. Choose us today.
Lease Cleaning in 6030, Merriwa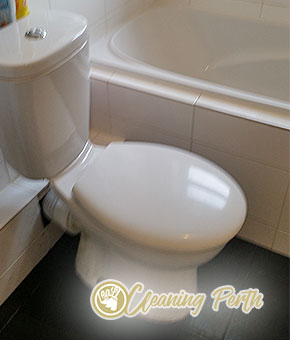 Our company can guarantee you that with the help of our end of lease cleaning service we can make the whole experience of moving out much more pleasant. If you decide to entrust the cleaning of the property to us, we will not disappoint you.
When you are in need of a professional help, who better to trust than the best cleaning company in Merriwa? We have helped many customers with our service and we can guarantee you that we can help you to get your full deposit back, too. After we are done with the cleaning we are sure that your landlord will be happy with the final look of his/ her property.
If you are moving out soon and you are not sure that you can achieve the best condition of the property you are vacating, you can give us a call and rely on our end of lease cleaning service. We can assure you that the end result of our work will be a spick-and-span accommodation and a very happy landlord.
If the place you are vacating is located in Merriwa, you shouldn't miss the opportunity to enjoy a wonderful service for quite reasonable price. We use only professional cleaning products and tools which have proven to be the best in the cleaning business.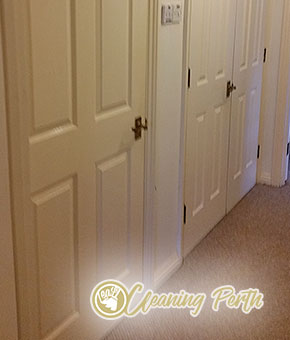 As if moving out is not stressful enough on its own, but you also have to please your landlord and clean the entire property so that you can get your full deposit back. If there are more important things you need to concentrate on, you can call us and we will help you with our end of lease cleaning service.
If the place you are vacating is located in Merriwa, you can be sure that we are the right choice for you. Stop wasting time and give us a call. We will be more than happy to help you to impress your landlord enough to give you your full deposit back.
FAQ
No, our professional end of lease cleaning company doesn't offer to assist it's clients with the move-out from the property. We are only concerned with cleaning the premises of our clients and in fact we ask our clients to remove any personal belongings prior to our cleaning – both for your peace of mind and for ours, too. We will clean the furniture and appliances in your rented property, but we won't clean stuff that are not part of the interior of the rented premise.
From us you can expect a thorough professional cleaning of every room in your rented property. In your kitchen, we will remove grease and grime where applicable, clean sinks and taps, refrigerators and freezers and we'll even clean your oven. We will thoroughly sanitize every inch of your bathroom and in your bedroom and living areas we will dust and polish furniture and electronic devices, vacuum carpets and clean floors. If you have any additional demands, you can customize our cleaning service so that it meets your exclusive needs.
We have our very own professional cleaning equipment. Our cleaning products are patented and they are entirely environmentally friendly. This means that if you choose us to execute the end of lease cleaning of your property, absolutely no toxic chemicals will be introduced to your rented home. We believe that adequate cleaning can only be done with professional equipment, and we guarantee that our equipment is the best on the marker. And no, we don't ask our clients to pay any extras for our equipment – it's all included in the price.
0862802542If you need help with moving out, we can be of service. Our team is ready to come to your home and take care of everything, making sure that you will collect your deposit. Our end of lease cleaning service is a favorite choice on the Merriwa market with clients from all across Perth.
Book your appointment with us any day of the week and our cleaning team will be there for you. They are going to thoroughly clean up the whole property, being absolutely sure that all requirements are met.