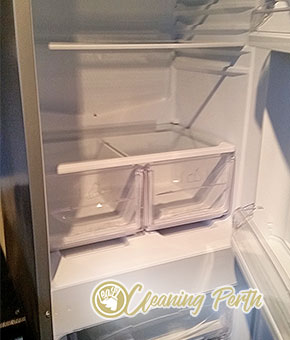 We are Lease Cleaning Perth and we strive to make all of our customers happy for choosing us. We offer long list of professional services which can cover every little detail of one's property, no matter if a commercial building or a residential premise. We work with thorough task list consisting of cleaning duties, which are strictly followed and done by our hard working and diligent housekeepers. For your convenience, all of our workers have their backgrounds checked.
We truly believe in the power of mutual trust that is why we always try to establish strong relationship with our customers. Once you put your trust in us, we are sure that you would want to make us your permanent cleaning supplier. You are welcome to come to one of our offices, located in every part of Perth. Our friendly call centre operators are waiting to provide you with the necessary information about our cleaning sessions.
End of Lease Cleaning Prices
1 Bed
starting from $185
4 Bed
starting from $390
2 Bed
starting from $295
5 Bed
starting from $499
3 Bed
starting from $330
End Of Lease Cleaning Services in Morley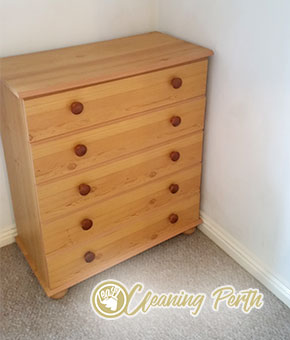 We have some great news for every tenant out there in Morley. If you are set to vacate a leased property, as you know, you need to leave it in a good looking and clean condition. If you cannot do it on your own because time oppresses you or the reason is another one, do not feel down. We are here to lend you a helping hand.
Our company has been specialising in the end of lease cleaning services long enough to know how to meet your expectations along with your landlord's. We can guarantee your security deposit back.
Lease Cleaning in 6062, Morley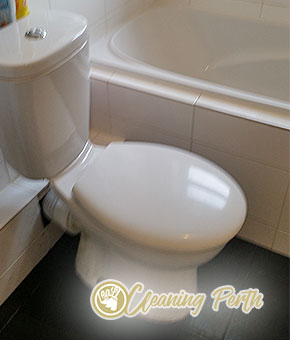 With moving out, comes a lot of stress. Don't let it get the best of you. If you happen to need help with cleaning up, you can rely on us and we will deliver an outstanding end of lease cleaning service. Instead of being under pressure, you will be enjoying the process of transition and you will also have your full deposit returned.
We are all experts in the Morley filed here and we dedicate our time to make sure that you are happy and your landlord gets new renters pretty soon. If you need more info or want to book an appointment, simply give us a call.
We make sure to carry out our end of lease cleaning service so that the person who has hired us has an excellent moving out process. You can make your appointment any day of the week. Our service is available seven days of the week and you can rely on our team to be with you on a weekend as well.
We are a top choice on the Morley market with hundreds of clients from all across Perth. We do what we can to make sure that every single service is carried out properly.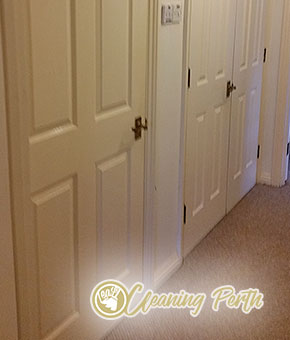 You can forget about all the stressful emotions associated with moving out and pleasing your landlord in order to get your deposit back. If you call our company and hire our end of lease cleaning service, you can both enjoy more free time to concentrate on more important things and still get your full deposit from your landlord.
We provide our help across entire Morley and we always make sure to satisfy every single need of our customers. We have many years of experience in this field and we know how to handle every situation. We hope that you will trust us and give us a call.
FAQ
No, our professional end of lease cleaning company doesn't offer to assist it's clients with the move-out from the property. We are only concerned with cleaning the premises of our clients and in fact we ask our clients to remove any personal belongings prior to our cleaning – both for your peace of mind and for ours, too. We will clean the furniture and appliances in your rented property, but we won't clean stuff that are not part of the interior of the rented premise.
From us you can expect a thorough professional cleaning of every room in your rented property. In your kitchen, we will remove grease and grime where applicable, clean sinks and taps, refrigerators and freezers and we'll even clean your oven. We will thoroughly sanitize every inch of your bathroom and in your bedroom and living areas we will dust and polish furniture and electronic devices, vacuum carpets and clean floors. If you have any additional demands, you can customize our cleaning service so that it meets your exclusive needs.
We have our very own professional cleaning equipment. Our cleaning products are patented and they are entirely environmentally friendly. This means that if you choose us to execute the end of lease cleaning of your property, absolutely no toxic chemicals will be introduced to your rented home. We believe that adequate cleaning can only be done with professional equipment, and we guarantee that our equipment is the best on the marker. And no, we don't ask our clients to pay any extras for our equipment – it's all included in the price.
0862802542If you are moving out soon and cleaning the property is beyond your capabilities, that's okay, because we have your back. Make an appointment with us and we will send over a cleaning team who are pretty good at their job in the Morley filed, and they will transform the property, insuring that you will get your deposit back and insuring that your landlord will get new renters very soon.
The end of lease cleaning service is available for hire throughout the entire week and for more info, you can just contact us via the available links.