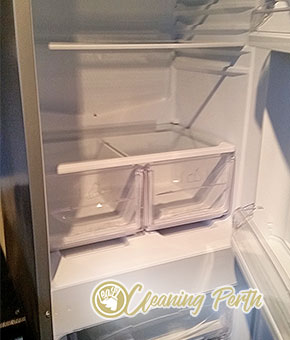 What if we tell you that there is a way to both enjoy a perfectly clean house and use all of the free time you have for yourself? If this sounds good to you, you should pick up the phone and give Lease Cleaning Perth a call. We will provide you the best quality of cleaning service.
We provide our help throughout entire Perth and we can offer you a wide range of different cleaning services which can take care for everything from windows cleaning to deep cleaning of your entire house. Don't hesitate to try our wonderful services.
If you decide to entrust your home to our care, we will send you the most competent cleaners in entire Perth and they will make sure to pay special attention to every single one of your needs. We believe that you shouldn't settle for anything less than a perfect condition of your house and this is why we recommend you to try our services.
End of Lease Cleaning Prices
1 Bed
starting from $185
4 Bed
starting from $390
2 Bed
starting from $295
5 Bed
starting from $499
3 Bed
starting from $330
End Of Lease Cleaning Services in Mirrabooka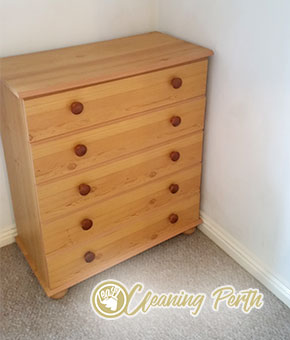 When you are cleaning the place you are moving out of, no matter how hard you try, you can't achieve the great results, our professional cleaners can. We can assure you that trusting us and booking our end of lease cleaning service will be the best decision you can make when you plan to move out.
We are a Mirrabooka based cleaning company and we promise you that we can provide the best quality of service for the most affordable price. Give us a call right now and we will send our most competent and well-experienced cleaners to tackle every corner of the property you are vacating.
Lease Cleaning in 6061, Mirrabooka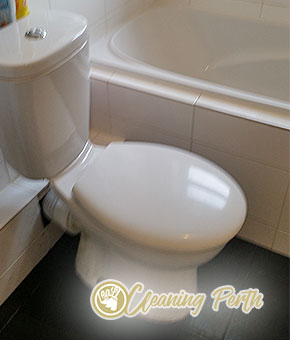 If you want to get more money when you sell your house, you need to do a few tricks. One of them to clean your property before putting it on the market and, of course, keeping it in a spic and span condition until you find a buyer. Brace yourself – you'll have to do a lot more than you think – simply tidying up wont draw the attention of potential buyers – but disinfection will.
We can help you – just call us and book our professional end of lease cleaning services and we'll make your property as clean as an operational theatre. We work in Mirrabooka, choose us now.
End of lease cleaning is obligatory nowadays. Landlords demand it for it prepares their property for incoming renters quickly and renters do it because they want to receive a full refund on their deposit money back. But the end of lease cleaning is too time-consuming, dear renters. That's why you should rely on professionals for it.
When the time comes for you to move out, the time comes for us to clean your property. We offer professional end of lease cleaning services throughout the week and also on bank holidays, too. We operate only in Mirrabooka and we promise that with us, you'll get your deposit money back.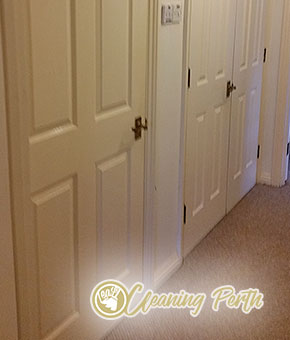 Selling the house you've grown up in is a choice few people dare to make. Yet, those who make it never regret their decision – especially if they know how to make their place worth buying. There are few ways to increase the value of your property, and making it sparkling clean is one of them.
But why should you bother cleaning when you can rely on professionals that can do the job quicker and more thoroughly than you? We offer professional end of lease cleaning services throughout the week and also on bank holidays and we're available in Mirrabooka. Choose us today.
FAQ
No, our professional end of lease cleaning company doesn't offer to assist it's clients with the move-out from the property. We are only concerned with cleaning the premises of our clients and in fact we ask our clients to remove any personal belongings prior to our cleaning – both for your peace of mind and for ours, too. We will clean the furniture and appliances in your rented property, but we won't clean stuff that are not part of the interior of the rented premise.
From us you can expect a thorough professional cleaning of every room in your rented property. In your kitchen, we will remove grease and grime where applicable, clean sinks and taps, refrigerators and freezers and we'll even clean your oven. We will thoroughly sanitize every inch of your bathroom and in your bedroom and living areas we will dust and polish furniture and electronic devices, vacuum carpets and clean floors. If you have any additional demands, you can customize our cleaning service so that it meets your exclusive needs.
We have our very own professional cleaning equipment. Our cleaning products are patented and they are entirely environmentally friendly. This means that if you choose us to execute the end of lease cleaning of your property, absolutely no toxic chemicals will be introduced to your rented home. We believe that adequate cleaning can only be done with professional equipment, and we guarantee that our equipment is the best on the marker. And no, we don't ask our clients to pay any extras for our equipment – it's all included in the price.
0862802542If you are making plans on moving out, make sure to include property cleaning up and taking back deposit because why should you waste so much money. If you happen to not be able to handle the challenge of cleaning up, then you can rely on our end of lease cleaning service.
If you hit on rock, just give us a call and book a session, our cleaning team will be over right on time and take care of anything. They are professionals in the Mirrabooka field and they will not only make sure that you will get your deposit back, but that the landlord will also have new renters pretty soon.