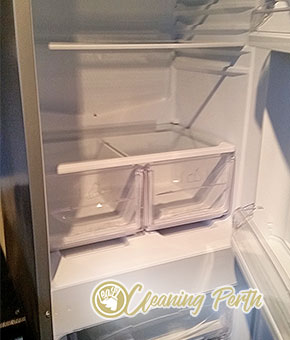 Lease Cleaning Perth is here to solve all your cleaning problems and to show you nothing in cleaning is impossible. We have been established in Perth 10 years ago and until now we have always managed to make our customers proud that they trusted us.
We want to help you too and be sure we will not let you down! Before every cleaning process, we always explain the steps to our customers and they have the chance to ask questions or give us requirements if they have any.
All our technicians are absolutely qualified, trained and the best ones you will find in Perth. They are friendly, so feel free to ask them anything even while they are doing their job. We want to help you in every possible way, and this also includes getting the results wanted in no time. Our workers won't need time for a rest and they will be ready with the cleaning as fast as possible.
End of Lease Cleaning Prices
1 Bed
starting from $185
4 Bed
starting from $390
2 Bed
starting from $295
5 Bed
starting from $499
3 Bed
starting from $330
End Of Lease Cleaning Services in Ardross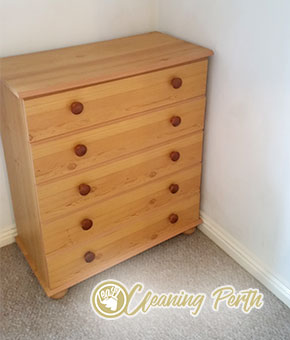 If you want to make your property appealing to potential renters, you should make it sparkling clean. Of course, cleaning a whole apartment top to bottom will take you a lot of time and effort and that's why we offer you not to do it yourself, but to rely on our assistance.
We are a professional cleaning company with more than five years of experience. We offer professional end of lease cleaning services, available only in Ardross. Our cleaning services aren't limited to the needs of the landlord, we can also assist renters and even real estate agents, too. Book us, you won't regret it.
Lease Cleaning in 6153, Ardross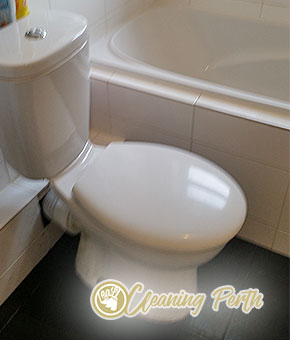 When the day of moving out is closing in, you need to get prepared because this process is quite a big step to undergo and you have to be responsible. You will have to also take care of the property that you lived in by now, otherwise your landlord won't return your deposit.
But with our help, you will not only have your deposit back, but also your landlord will have new renters pretty soon, so everyone is happy in the end. Make an appointment for our end of lease cleaning service and our team consisted of professionals in the Ardross filed will be with you in no time and bring with them our professionalism and high standards.
Did you know that if you clean your home before putting it on the market, you're likely to increase it's value with as much as 40 percent? According to real estate agents, if you simply dust your home before selling it, it'll become 80 percent more appealing to potential buyers. Imagine what it'll be if you cleaned it thoroughly.
Rely on our professional end of lease cleaning services because we can make your home sparkling clean. Our end of lease cleaning services can be yours only in Ardross. We promise that if you choose us, you won't regret it.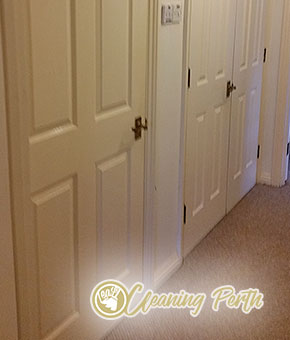 When the time comes to move out from your rented property, inevitably you start wondering how are you going to get your deposit money back. The answer is simple – all you need to do is clean your leased place. Either call several friends to aid you or book professional assistance, though, as it's impossible for one to do by themselves.
We advise you to call us and book our professional end of lease cleaning services. We guarantee we'll make your property shine and you'll get your deposit back without any problem. Contact us now, we operate in Ardross.
FAQ
No, our professional end of lease cleaning company doesn't offer to assist it's clients with the move-out from the property. We are only concerned with cleaning the premises of our clients and in fact we ask our clients to remove any personal belongings prior to our cleaning – both for your peace of mind and for ours, too. We will clean the furniture and appliances in your rented property, but we won't clean stuff that are not part of the interior of the rented premise.
From us you can expect a thorough professional cleaning of every room in your rented property. In your kitchen, we will remove grease and grime where applicable, clean sinks and taps, refrigerators and freezers and we'll even clean your oven. We will thoroughly sanitize every inch of your bathroom and in your bedroom and living areas we will dust and polish furniture and electronic devices, vacuum carpets and clean floors. If you have any additional demands, you can customize our cleaning service so that it meets your exclusive needs.
We have our very own professional cleaning equipment. Our cleaning products are patented and they are entirely environmentally friendly. This means that if you choose us to execute the end of lease cleaning of your property, absolutely no toxic chemicals will be introduced to your rented home. We believe that adequate cleaning can only be done with professional equipment, and we guarantee that our equipment is the best on the marker. And no, we don't ask our clients to pay any extras for our equipment – it's all included in the price.
0862802542If you are planning to move out and you don't feel confident that you will be able to achieve the best possible condition of the accommodation you are vacating, you can always rely on our end of lease cleaning service and we promise that we will not let you down.
If the place you are moving out of is located in Ardross, you can trust us and our wonderful cleaners will make sure to meet the expectations of your landlord and even exceed them. Our company have helped many customers to get their deposits back and we will gladly help you, too.