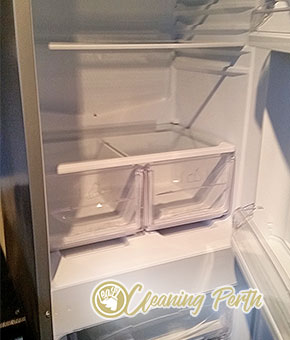 Lease Cleaning Perth has been around Perth for more than four years already and over all this time we have never been dethroned even though this field is very competitive. Cross all of your cleaning duties off your to-do list because we exist to take your place in dealing with them. We are the professional cleaning company in Perth that is offering commercial cleans up as well as residential ones.
Our cleaning services are deep, thorough and customisable. If you would like to book a specific kind of service, feel free to let us know. We would be more than happy to meet all of your requirements in order not to disappoint you and even exceed your expectations.
No matter what you want us to do, we can do it. Our cleaning services can be booked for one-off cleaning sessions or for a regular maintenance. The cleaning frequency is up to, the fantastic results are up to us.
End of Lease Cleaning Prices
1 Bed
starting from $185
4 Bed
starting from $390
2 Bed
starting from $295
5 Bed
starting from $499
3 Bed
starting from $330
End Of Lease Cleaning Services in Lesmurdie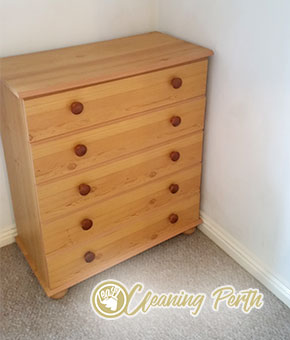 When moving out from rented property, you have to do the end of lease cleaning in order to get your deposit back. If you want to be sure that you are leaving the place in a perfect condition, you can let us take care of it if it's located in Lesmurdie.
Our team will serve you as fast as possible and you will definitely like the results. We always do our best in order to help our clients and make them proud they decided to trust us. Be sure that your end of lease cleaning will be the best one ever!
Lease Cleaning in 6076, Lesmurdie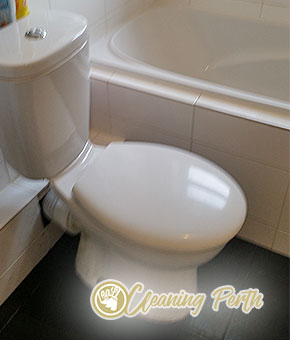 We know that presenting the property in the best possible condition to your landlord before you vacate it is very important for you. After all this is the only way to get your full deposit back. To make sure that the outcome of your moving out is positive, you should call us and book our end of lease cleaning service.
If the accommodation you are vacating is located in Lesmurdie, you shouldn't miss the opportunity to enjoy our high-quality service and save your time and money at the same time. We can guarantee you an amazing look of the property which can secure you getting your full deposit back.
Moving out is linked with numerous obligations but there is nothing more important than the inventory inspection. To keep the security deposit, renters should present the property in excellent condition. Not everyone has the necessary profound knowledge to carry out a competent end of lease cleaning and this is where our skilful experts come into action.
You can find them easily in the entire Lesmurdie and we are certain that your landlord will be really pleased with their performance. Give us a call and we will tell you also about our constant availability and 48-hours guarantee.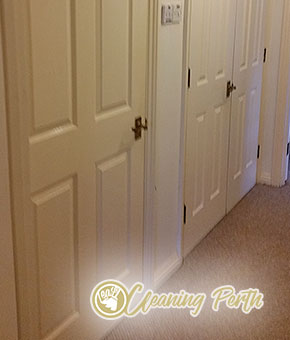 Do you know why it's better to rely on professionals for the end of lease cleaning? Professionals are experienced and thorough, and that's why they will clean your rented property without turning a blind eye on any surface. Moreover, professionals have modern gear and with it they will completely sanitize not only your furniture and appliances, but also your carpets and upholstery.
If you want to please your landlord and leave your rented place with your deposit money in hand – call us. We offer professional end of lease cleaning services throughout the week and also on bank holidays, too. Choose us, we work in Lesmurdie.
FAQ
No, our professional end of lease cleaning company doesn't offer to assist it's clients with the move-out from the property. We are only concerned with cleaning the premises of our clients and in fact we ask our clients to remove any personal belongings prior to our cleaning – both for your peace of mind and for ours, too. We will clean the furniture and appliances in your rented property, but we won't clean stuff that are not part of the interior of the rented premise.
From us you can expect a thorough professional cleaning of every room in your rented property. In your kitchen, we will remove grease and grime where applicable, clean sinks and taps, refrigerators and freezers and we'll even clean your oven. We will thoroughly sanitize every inch of your bathroom and in your bedroom and living areas we will dust and polish furniture and electronic devices, vacuum carpets and clean floors. If you have any additional demands, you can customize our cleaning service so that it meets your exclusive needs.
We have our very own professional cleaning equipment. Our cleaning products are patented and they are entirely environmentally friendly. This means that if you choose us to execute the end of lease cleaning of your property, absolutely no toxic chemicals will be introduced to your rented home. We believe that adequate cleaning can only be done with professional equipment, and we guarantee that our equipment is the best on the marker. And no, we don't ask our clients to pay any extras for our equipment – it's all included in the price.
0862802542However diligent and thorough you are, if you don't have professional equipment, you simply won't be able to clean your leased property as good as you must if you want to receive a full refund on your deposit back. And that's not the only reason why it's better to book professional assistants for the end of lease cleaning – they will also save you a lot of time, too.
And if you want an affordable and professional cleaning company to do your end of lease cleaning, you should book us. We offer professional end of lease cleaning services in Lesmurdie only. We are professional and affordable.