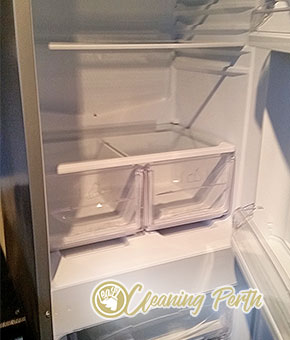 Lease Cleaning Perth is a cleaning company committed to providing high-quality cleaning services and results that matter in the long run. We have the resources to handle a wide range of cleaning projects in a professional and environmentally-friendly manner. Whether your schedule is fully packed or you think that you deserve some extra free time, we are here to take the necessary domestic chores off your shoulders.
It goes without saying that our customers would like to know more about the people who clean their homes and we are happy to inform you that all our representatives have undergone extensive training, which enables them to provide a wide range of cleaning services. Further, all our operatives are background checked and have clear criminal records.
Operating in the field of cleaning for more than 4 years, we have already assisted hundreds of homeowners in Perth and our smart cleaning solutions are always highly appreciated. We are a customer-focused company and rest assured that your requirements will be taken into consideration.
End of Lease Cleaning Prices
1 Bed
starting from $185
4 Bed
starting from $390
2 Bed
starting from $295
5 Bed
starting from $499
3 Bed
starting from $330
End Of Lease Cleaning Services in Kwinana Town Centre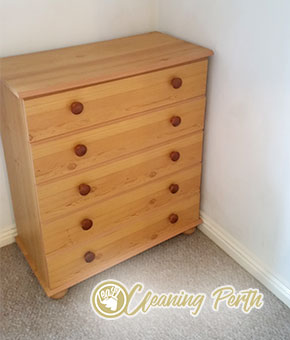 If you are always associating moving out only with unpleasant feelings, we can ease the burden on you by providing our end of lease cleaning service which can at least give you the opportunity to concentrate on more important things. If you decide to trust us, we can guarantee you that you will impress your landlord and get your deposit back.
If the property you are vacating is located in Kwinana Town Centre, you should definitely give us a call. Our well-trained cleaners will use the best cleaning tools and products to make sure that the property looks as good as new.
Lease Cleaning in 6167, Kwinana Town Centre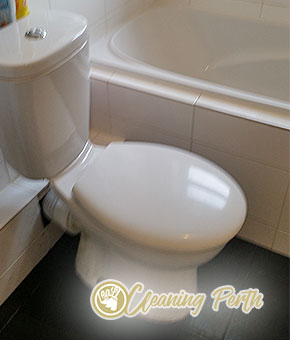 Time to move out? Along with packing your stuff and moving to your new home, don't forget to book professionals to assist you with the end of lease cleaning. Because if you opt to do it yourself, you'll need to set aside a few days. And yet, however diligently you clean, if you miss even the smallest detail, you risk losing the full refund on your deposit money.
We are the professional cleaning company you need if you want to get a full refund on your deposit money. We are based in Kwinana Town Centre and we promise perfect results. Book us today.
Cleaning a leased property is quite a job. Not many people carry out a deep cleaning on a weekly basis. If your rental contract is soon to finish, better don't put your deposit at risk but book our professional end of lease cleaning.
What we have for you is a comprehensive and competitively priced cleaning service that ensures the pristine level of cleanliness your landlord expects to see. Our hard-working and diligent experts are currently available all over Kwinana Town Centre and will be on your doorstep at a time that suits you best. For your peace of mind, our end of lease cleaning has a 48-hours guarantee.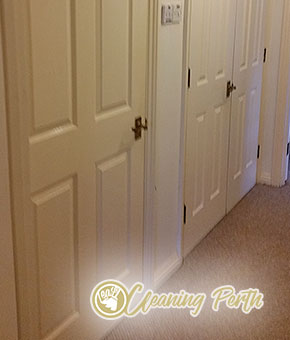 If you call our company, we promise you that we can make the process of moving out much more pleasant for you. Book our end of lease cleaning service and we will achieve the best possible condition of the property you are vacating.
We offer our help across entire Kwinana Town Centre and we will gladly take on the task to transform any mess into a wonderful place for living. When we are done, we guarantee you that your landlord will be more than happy with the condition of his/ her property and he/ she will have no other choice but to give you your full deposit back.
FAQ
No, our professional end of lease cleaning company doesn't offer to assist it's clients with the move-out from the property. We are only concerned with cleaning the premises of our clients and in fact we ask our clients to remove any personal belongings prior to our cleaning – both for your peace of mind and for ours, too. We will clean the furniture and appliances in your rented property, but we won't clean stuff that are not part of the interior of the rented premise.
From us you can expect a thorough professional cleaning of every room in your rented property. In your kitchen, we will remove grease and grime where applicable, clean sinks and taps, refrigerators and freezers and we'll even clean your oven. We will thoroughly sanitize every inch of your bathroom and in your bedroom and living areas we will dust and polish furniture and electronic devices, vacuum carpets and clean floors. If you have any additional demands, you can customize our cleaning service so that it meets your exclusive needs.
We have our very own professional cleaning equipment. Our cleaning products are patented and they are entirely environmentally friendly. This means that if you choose us to execute the end of lease cleaning of your property, absolutely no toxic chemicals will be introduced to your rented home. We believe that adequate cleaning can only be done with professional equipment, and we guarantee that our equipment is the best on the marker. And no, we don't ask our clients to pay any extras for our equipment – it's all included in the price.
0862802542Have a proper moving out by going through all of the things you have to get done. The homeowner expects from you to have the property cleaned up before you hand over your key. If that doesn't happen, they will not return your deposit.
If cleaning is beyond your capabilities, then it's okay to look for help. We can provide you with our end of lease cleaning service, just make an appointment with us and we will provide you with a cleaning team who have been in the Kwinana Town Centre industry for a while and can any challenge without any problem.