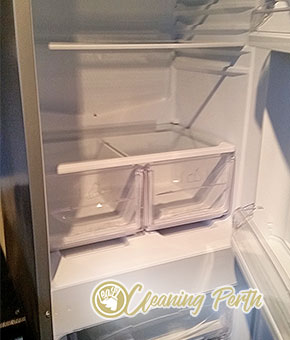 You would like to book a professional cleaning at a reasonable price without compromising quality? We've got you covered. Lease Cleaning Perth is able to assist you with a wide range of cleaning services delivered in an eco-friendly and efficient manner. We are focused on providing durable cleaning results and customer satisfaction. Hundreds of homeowners and business contractors trusted us already and we are known for our reliability all over Perth.
In case you are wondering what we owe this success to, we are delighted to inform you that ever since our company was established, we have been collaborating with motivated and diligent individuals. Our highly qualified cleaning personal armed with professional cleaning materials make us confident in the cleaning services we provide. You can rest assured that your home or office will be cleaned in the right way. From us you can expect only core commitment and loyal attitude.
End of Lease Cleaning Prices
1 Bed
starting from $185
4 Bed
starting from $390
2 Bed
starting from $295
5 Bed
starting from $499
3 Bed
starting from $330
End Of Lease Cleaning Services in Dianella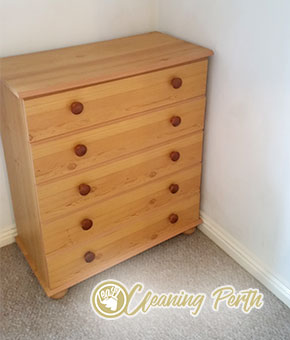 Every tenant knows that if they don't carry out a competent final cleaning, the landlord may initiate deductions from the security deposit. Now in Dianella, there is a solution for everyone, who wants to move out without any complications. Take advantage of our end of lease cleaning and we will make sure that every area of the property is gleaming when the inventory clerk rings the bell.
Our qualified cleaners have wide experience in the area and always ensure the desired level of cleanliness. Contact us and learn more about our professional end of lease cleaning.
Lease Cleaning in 6059, Dianella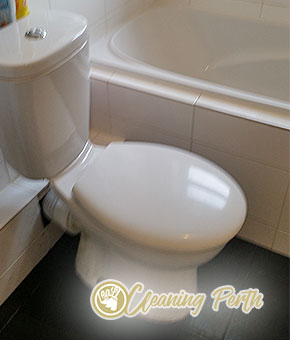 If you are always associating moving out only with unpleasant feelings, we can ease the burden on you by providing our end of lease cleaning service which can at least give you the opportunity to concentrate on more important things. If you decide to trust us, we can guarantee you that you will impress your landlord and get your deposit back.
If the property you are vacating is located in Dianella, you should definitely give us a call. Our well-trained cleaners will use the best cleaning tools and products to make sure that the property looks as good as new.
Cleaning a leased property is a tough assignment. If the tenant fails to do a fine job, there is every chance that deductions from the security deposit will be initiated. To avoid such a scenario, turn to our company in Dianella and book the best end of lease cleaning available in the region.
What we have for you is a professional cleaning service that includes every area of your leased property as well as high-quality cleaning equipment. For your peace of mind, we give a guarantee for a hassle-free moving out. If by any chance, we fail to ensure the desired level of cleanliness, our cleaners will visit you again for a re-clean.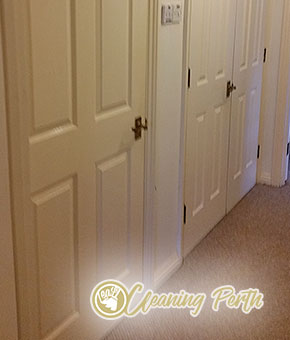 Moving out is quite stressful process and most people hate it even more because they have to deal with the cleaning of the accommodation they are vacating. If you are also planning to move out of a property located in Dianella, you can definitely trust our company to help you to present the place in the best possible condition to your landlord.
Call us right now and we will provide our wonderful end of lease cleaning service. The result of the work of our highly competent cleaners will be a spick-and-span property and a pleased landlord who will give you your deposit back.
FAQ
No, our professional end of lease cleaning company doesn't offer to assist it's clients with the move-out from the property. We are only concerned with cleaning the premises of our clients and in fact we ask our clients to remove any personal belongings prior to our cleaning – both for your peace of mind and for ours, too. We will clean the furniture and appliances in your rented property, but we won't clean stuff that are not part of the interior of the rented premise.
From us you can expect a thorough professional cleaning of every room in your rented property. In your kitchen, we will remove grease and grime where applicable, clean sinks and taps, refrigerators and freezers and we'll even clean your oven. We will thoroughly sanitize every inch of your bathroom and in your bedroom and living areas we will dust and polish furniture and electronic devices, vacuum carpets and clean floors. If you have any additional demands, you can customize our cleaning service so that it meets your exclusive needs.
We have our very own professional cleaning equipment. Our cleaning products are patented and they are entirely environmentally friendly. This means that if you choose us to execute the end of lease cleaning of your property, absolutely no toxic chemicals will be introduced to your rented home. We believe that adequate cleaning can only be done with professional equipment, and we guarantee that our equipment is the best on the marker. And no, we don't ask our clients to pay any extras for our equipment – it's all included in the price.
0862802542Moving out is usually quite stressful and what makes the whole process even more unbearable is that the tenant must present the property in the best possible condition if he wants his landlord to give him/ her back the full deposit. If you are moving out but you don't want to be dealing with this task, you should give our company a call.
We can guarantee you that we provide the best end of lease cleaning service in Dianella and we will not let you down if you decide to hire us. Our professional workers will clean thoroughly the entire property and it will look better than ever before.