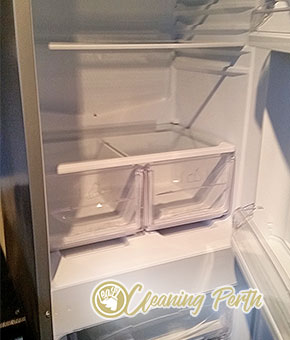 If you are looking for the best cleaning company in Perth, you can look no more. Lease Cleaning Perth is the only provider of cleaning services who can fit every single one of your needs. We have many years of experience in the cleaning business and we know how to achieve great results every time.
The reason why we are confident that you will be impressed by our work is that we always use high-quality cleaning solutions and equipment and we know that they can deal with any stain, even the toughest one.
We have many customers all over Perth and we will be more than happy if you also become one of them. We can promise you that we can provide wonderful look for your house and at the same time we can spare you the countless hours spent in cleaning of your house. Leave all the dirty work to us and enjoy your free time.
End of Lease Cleaning Prices
1 Bed
starting from $185
4 Bed
starting from $390
2 Bed
starting from $295
5 Bed
starting from $499
3 Bed
starting from $330
End Of Lease Cleaning Services in Maddington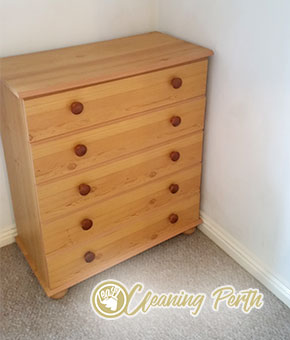 With our help, your moving out will be one easy and relaxed process. Make sure you take care of everything else while we take care of the cleaning. We are going to make sure that the next people who come looking to rent a place to live in will instantly fall in love with this one.
Our end of lease cleaning service is a client's and a landlord's comfortable and reliable choice to go for on the Maddington market. For more information or booking of an appointment, you can just give us a call.
Lease Cleaning in 6109, Maddington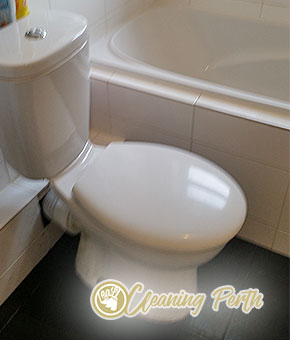 Moving out from a rented property is always connected with doing an end of lease cleaning which every landlord expects. It's normal if this is the last thing on every tenant's mind, because there are tons of other things he has to think about, but after all it's the guarantee for getting his deposit back.
If you have some difficulties in the cleaning, be sure that we are ready to help you anytime. That's why our Maddington located firm was established 20 years ago. We have a big cleaning team, which will bring you the best results possible. Just try and you will see by yourself!
If you need help cleaning your old rental place before moving to a new one, our end of lease cleaning service stands at the ready. We guarantee nothing but top-notch end-cleaning results, because all of our technicians have proven themselves to be the best of the best.
There is no other cleaning service in Maddington with teams solely consisting of trained technicians with years of experience and hard work, we have been practicing cleaning for years and we have reached a level of full efficiency and effectiveness in our work. Schedule your end of lease cleaning with us and get the full amount of your deposit back.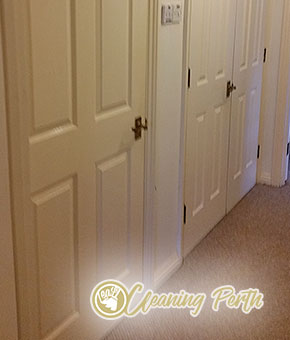 To avoid any deductions from the security deposit, renters need to make sure that every area of the leased property is cleaned up to scratch. As not everyone is able to deal with persistent traces of dirt, our company has developed a professional cleaning service that ensures a high level of hygiene and peace of mind.
You can book end of lease cleaning with us 7 days per week in Maddington. Our qualified cleaners are supplied with up-to-date cleaning materials and after their performance, every area of your leased property will be gleaming. Book with us and stay on the safe side, we are certain that your landlord will find our performance fantastic.
FAQ
No, our professional end of lease cleaning company doesn't offer to assist it's clients with the move-out from the property. We are only concerned with cleaning the premises of our clients and in fact we ask our clients to remove any personal belongings prior to our cleaning – both for your peace of mind and for ours, too. We will clean the furniture and appliances in your rented property, but we won't clean stuff that are not part of the interior of the rented premise.
From us you can expect a thorough professional cleaning of every room in your rented property. In your kitchen, we will remove grease and grime where applicable, clean sinks and taps, refrigerators and freezers and we'll even clean your oven. We will thoroughly sanitize every inch of your bathroom and in your bedroom and living areas we will dust and polish furniture and electronic devices, vacuum carpets and clean floors. If you have any additional demands, you can customize our cleaning service so that it meets your exclusive needs.
We have our very own professional cleaning equipment. Our cleaning products are patented and they are entirely environmentally friendly. This means that if you choose us to execute the end of lease cleaning of your property, absolutely no toxic chemicals will be introduced to your rented home. We believe that adequate cleaning can only be done with professional equipment, and we guarantee that our equipment is the best on the marker. And no, we don't ask our clients to pay any extras for our equipment – it's all included in the price.
0862802542For your moving out to go as smoothly as possible, make sure that you take responsibility for the property in which you lived in for this period of time. There is nothing wrong with asking for help if you are not able to handle the challenge of cleaning up the entire property.
You can rely on us to help you move out properly. Just give us a call, make an appointment and our team will be with you in no time and bring with them our high standards and professionalism. Our service is a favorite choice on the Maddington market with hundreds of clients from all across Perth.