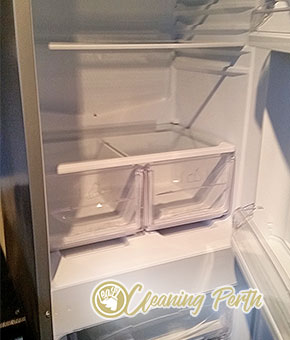 My brother and I established this professional cleaning company in Perth four years ago. Today we are known as Lease Cleaning Perth and we do our best to stand by its name. We have put our hearts and souls into perfecting it. We take great pride in our cleaners who are always ready to come to the rescue and take care of everything you ask them to do. We offer wide variety of cleaning services but if you have any specific requirements or needs, do not worry. We will take everything you need into consideration. Our customers' satisfaction has always been our priority.
We utilise only high end cleaning materials and products which, for your peace of mind, are included in the price. You are not obliged to pay anything more than the declared price of the service. Benefit from our economical prices and enjoy the sparkle! That sparkle is only a click away!
End of Lease Cleaning Prices
1 Bed
starting from $185
4 Bed
starting from $390
2 Bed
starting from $295
5 Bed
starting from $499
3 Bed
starting from $330
End Of Lease Cleaning Services in Hillarys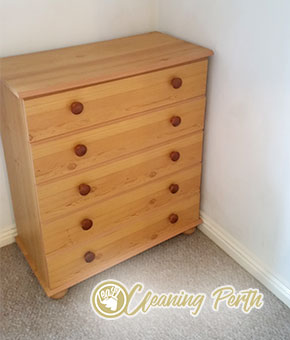 Forget about the pressure to present the property you are vacating in the best possible condition to your landlord. Call our company and book our end of lease cleaning service and we will guarantee you that the whole place will look sparkling clean and you won't have to lift even a finger.
We can guarantee you that we are the only cleaning company in Hillarys which provides such high-quality service for such an affordable price. We work seven days a week, so don't hesitate to call us anytime and we promise you that with our help you will get your full deposit in no time.
Lease Cleaning in 6025, Hillarys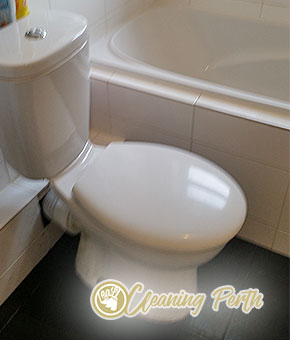 A comprehensive overall cleaning is a significant part of a hassle-free moving out. If the landlord is not satisfied with the condition of the property, they have the right to raise a claim and respectively keep the security deposit. To avoid such a scenario, renters are advised to use the services of a professional cleaning company.
If you also are about to leave your current property, we invite you to make use of our highly qualified cleaning personnel. With us you can forget the stress of moving out. Our end of lease cleaning checklist includes every nook of your leased property. We can assist you at your preferred time frame everywhere in Hillarys and your landlord will be really pleased with our work.
There are so many things to take care of before moving out and you still haven't cleaned up. Don't worry, we got you covered with our end of lease cleaning service. We are a favorite choice on the Hillarys market and we make sure that every client who has hired is left completely satisfied with the choice they have made.
You can book your appointment with us any day of the week, our cleaning team will be with your right on time, they will get down to work and make sure that all standards are met for your deposit to be returned.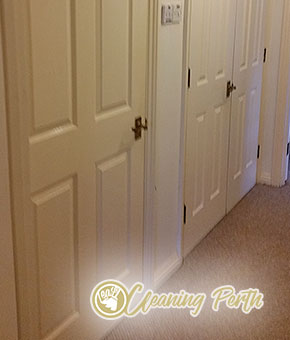 If it is time for you to move out than it is also time for a deep overall cleaning. If you are interested in working with a young and innovative cleaning company in Hillarys, feel free to give us a call. We are able to offer you a professional end of lease cleaning, carried out by a team of well-trained and disciplined cleaners.
Once in your property, our representatives will clean in detail every area, ensuring the exceptional standard of cleanliness your landlord expects to see. For your peace of mind, our end of lease cleaning is a guaranteed service and if necessary, we will send our cleaners back to clean again the specific areas.
FAQ
No, our professional end of lease cleaning company doesn't offer to assist it's clients with the move-out from the property. We are only concerned with cleaning the premises of our clients and in fact we ask our clients to remove any personal belongings prior to our cleaning – both for your peace of mind and for ours, too. We will clean the furniture and appliances in your rented property, but we won't clean stuff that are not part of the interior of the rented premise.
From us you can expect a thorough professional cleaning of every room in your rented property. In your kitchen, we will remove grease and grime where applicable, clean sinks and taps, refrigerators and freezers and we'll even clean your oven. We will thoroughly sanitize every inch of your bathroom and in your bedroom and living areas we will dust and polish furniture and electronic devices, vacuum carpets and clean floors. If you have any additional demands, you can customize our cleaning service so that it meets your exclusive needs.
We have our very own professional cleaning equipment. Our cleaning products are patented and they are entirely environmentally friendly. This means that if you choose us to execute the end of lease cleaning of your property, absolutely no toxic chemicals will be introduced to your rented home. We believe that adequate cleaning can only be done with professional equipment, and we guarantee that our equipment is the best on the marker. And no, we don't ask our clients to pay any extras for our equipment – it's all included in the price.
0862802542We get that it is very important for renters to present the property they are vacating in the best possible condition to their landlords. After all, this is the only way they can get their full deposit back. If you are moving out and want some help to get your deposit back, you can rely on our company's end of lease cleaning service.
We can guarantee you excellent work and well-trained professional cleaners. Our company has many years of experience in this field and we can always provide the best service for our customers. Give us a call and you will be able to experience the work of the biggest professionals in Hillarys.