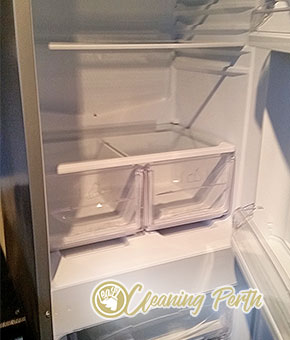 Let us tell you something about who we are and what we do. Our name is Lease Cleaning Perth and over the last 4 years we have been providing citizens of Perth with our professional cleaning services. We know how important it is to be surrounded by a clean and healthy living environment so that over all these years we have been working really hard to perfect our cleaning methods and strategies, leaving every single one of our customers satisfied and happy.
We are familiar with the right recipe of turning even the dirtiest and messiest property into the castle everybody deserves to live in. We dare say that we are the only cleaning company in Perth that can offer you such excellent services, affordable prices and availability all week round. Contact us today and we will provide you with further information.
End of Lease Cleaning Prices
1 Bed
starting from $185
4 Bed
starting from $390
2 Bed
starting from $295
5 Bed
starting from $499
3 Bed
starting from $330
End Of Lease Cleaning Services in Wanneroo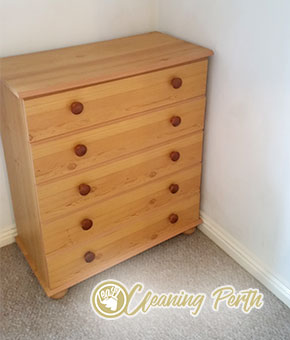 We have all had bad renters. They don't comply with the rules, they are noisy, aggressive, and, worst of all, they leave their rented property in a horrific condition. If you are one of the unfortunate landlords who had had a bad tenant, you'll need professional help if you want to make your property livable again.
Contact us today and book our professional end of lease cleaning services. We are working in Wanneroo, we are experienced and thorough. Our end of lease cleaning services are always delivered by a team of experienced technicians, our cleaning service is guaranteed and we promise you that with our help, you'll get your deposit money back.
Lease Cleaning in 6065, Wanneroo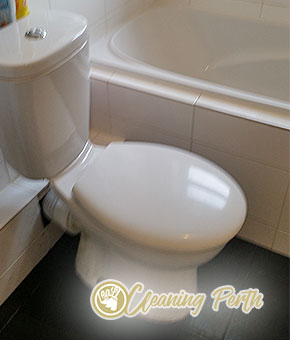 If you are planning to move out and you want to impress your landlord and present him/ her the property you are vacating in the best possible condition, you should hire the help of professional cleaners who can help you achieve a great look for the accommodation.
If you call us, we can guarantee you that our company offers the best end of lease cleaning service in Wanneroo and we can help you transform even the biggest mess into a perfectly clean house. Don't hesitate to contact us and we will send our highly competent cleaners who can easily meet your expectations and get your deposit back.
If you are in search of a thorough and proper end of lease cleaning services in Wanneroo, look no more. Our company has plenty of years of experience in cleaning properties that are about to be vacated. Our professional housekeepers are insured and neat-fingered and they will deliver a competent and adequate top-to-bottom cleaning. What is even more tempting, our prices are very reasonable and will not cause you any financial inconveniences.
If you are a tenant we can guarantee that you will get your security deposit in full. There is no need to worry about it. We will help you get it.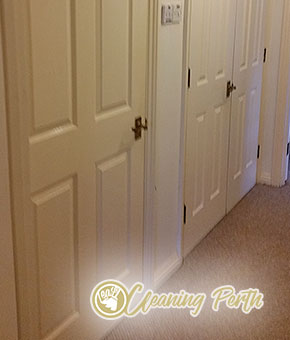 Booking a professional end of lease cleaning is the most reliable way to prepare the leased property for the inventory inspection. We understand that when the citizens of Wanneroo work with us, they expect nothing but scrupulous cleanliness and it is our mission to provide it.
In our service is included comprehensive cleaning of all rooms, overall grease and grime removal, bathroom sanitation, etc. For customers' peace of mind, we give a guarantee for a hassle-free moving out. If an inspection takes place within 48-hours upon completion of our service and there is a problem, we will organise a re-clean.
FAQ
No, our professional end of lease cleaning company doesn't offer to assist it's clients with the move-out from the property. We are only concerned with cleaning the premises of our clients and in fact we ask our clients to remove any personal belongings prior to our cleaning – both for your peace of mind and for ours, too. We will clean the furniture and appliances in your rented property, but we won't clean stuff that are not part of the interior of the rented premise.
From us you can expect a thorough professional cleaning of every room in your rented property. In your kitchen, we will remove grease and grime where applicable, clean sinks and taps, refrigerators and freezers and we'll even clean your oven. We will thoroughly sanitize every inch of your bathroom and in your bedroom and living areas we will dust and polish furniture and electronic devices, vacuum carpets and clean floors. If you have any additional demands, you can customize our cleaning service so that it meets your exclusive needs.
We have our very own professional cleaning equipment. Our cleaning products are patented and they are entirely environmentally friendly. This means that if you choose us to execute the end of lease cleaning of your property, absolutely no toxic chemicals will be introduced to your rented home. We believe that adequate cleaning can only be done with professional equipment, and we guarantee that our equipment is the best on the marker. And no, we don't ask our clients to pay any extras for our equipment – it's all included in the price.
0862802542Before moving out from your rental, take care of the end of lease cleaning in order to ensure getting your deposit back. If you can't deal with this on your own, we are ready to help.
Yes, there are a lot of cleaning companies in Wanneroo, but we can guarantee that we are the best choice for you and your rental. Our cleaners will do their best and will reach more than perfect results in no time.
Be sure that you will not only leave the rental in the same condition it has been when you first moved in, but even better!