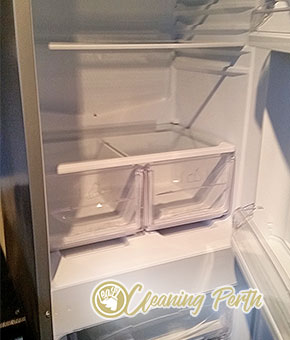 When you schedule a professional cleaning with Lease Cleaning Perth you can expect a level of cleanliness in accordance with your personal standard, loyalty and friendly approach. We are a cleaning company focused on delivering flexible cleaning solutions to homeowners and business contractors in Perth. Whether it goes about home maintenance of a major cleaning project, we have the necessary resources to provide you with a reliable cleaning option.
Once we discuss your requirements, our vetted cleaners will visit you at a convenient time and incorporate the exceptional cleaning result you wish to see. For your peace of mind, all our representatives have been rigorously trained to work in a safe and professional manner. They will arrive at the appointed time armed with the necessary cleaning arsenal and ready for action. Our company is able to assist you with a variety of cleaning services. You only need to specify your requirements and we will take care of the rest.
End of Lease Cleaning Prices
1 Bed
starting from $185
4 Bed
starting from $390
2 Bed
starting from $295
5 Bed
starting from $499
3 Bed
starting from $330
End Of Lease Cleaning Services in Leederville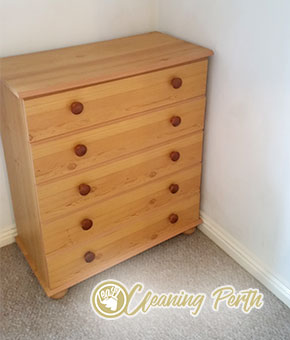 Moving out is always a tough job and usually there are a bunch of things you should take care of. If you are vacating your old rented place you are probably facing a cleaning of the property you are moving out of. In that case we offer you our wonderful end of lease cleaning service which can be of a great help for you.
If the accommodation you are vacating is located in Leederville, you can always trust us and book our professional help. We promise you that we will not let you down and your landlord will be so pleased that he/ she will definitely give you your deposit back.
Lease Cleaning in 6007, Leederville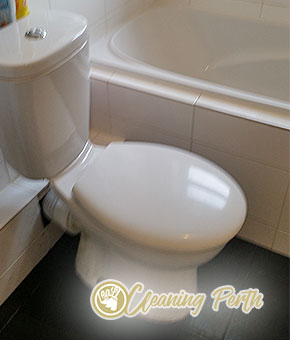 We know you want to get your deposit money back, and why wouldn't you – you paid a bag of money for it, after all. But, if you don't rely on professional help, you might fail to get your deposit back. Many landlords will return the deposit in full only if their tenant has booked professionals to assist them.
And that's why we're here today, too. Instead of torturing yourself with the end of lease cleaning – let us help you. We offer professional end of lease cleaning services throughout the week, only in Leederville. Rely on our help – we promise good results.
Whether you're a tenant or a landlord, if you give the keys to a spotless apartment, you'll win a lot more than you think. If you are a tenant and you clean your landlord's home before you move out, you'll receive a full refund on your deposit money. If you're a landlord and you wipe everything clean before giving your property to incoming renters, you'll get higher rent.
We can assure you that if you choose us, you'll get your money without a doubt. We are based in Leederville and our end of lease cleaning services are all you need. Call us today.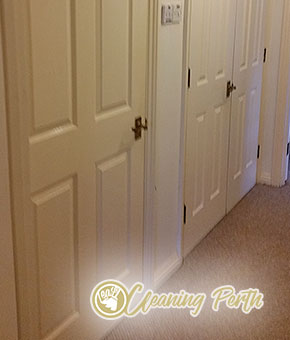 Admit it – professional cleaners can clean better. And the end of lease cleaning is no different. If you rely on professionals, you won't just save time and effort, you'll also be sure that you're leaving your rented property without missing any surface. On top of all, landlords love it when professionals clean their property and they will be more keen on giving you your deposit back if you rely on professionals to clean.
So, if you want your deposit money back – call us and book our services. We offer professional enf of lease cleaning services in Leederville. We promise good results.
FAQ
No, our professional end of lease cleaning company doesn't offer to assist it's clients with the move-out from the property. We are only concerned with cleaning the premises of our clients and in fact we ask our clients to remove any personal belongings prior to our cleaning – both for your peace of mind and for ours, too. We will clean the furniture and appliances in your rented property, but we won't clean stuff that are not part of the interior of the rented premise.
From us you can expect a thorough professional cleaning of every room in your rented property. In your kitchen, we will remove grease and grime where applicable, clean sinks and taps, refrigerators and freezers and we'll even clean your oven. We will thoroughly sanitize every inch of your bathroom and in your bedroom and living areas we will dust and polish furniture and electronic devices, vacuum carpets and clean floors. If you have any additional demands, you can customize our cleaning service so that it meets your exclusive needs.
We have our very own professional cleaning equipment. Our cleaning products are patented and they are entirely environmentally friendly. This means that if you choose us to execute the end of lease cleaning of your property, absolutely no toxic chemicals will be introduced to your rented home. We believe that adequate cleaning can only be done with professional equipment, and we guarantee that our equipment is the best on the marker. And no, we don't ask our clients to pay any extras for our equipment – it's all included in the price.
0862802542If you are about to move out you are probably aware of the fact that your landlord expects to see the property cleaned up to scratch. As cleaning a leased unit may be quite a task, we suggest that you give the green light to our dedicated cleaning experts and focus on more important things.
They will visit you at your preferred time frame and clean in detail every area of the leased property. Expect nothing but scrupulous cleanliness, our representatives possess the necessary skills and professional equipment to deal with every cleaning issue. For your convenience, our end of lease cleaning is available in the entire Leederville.