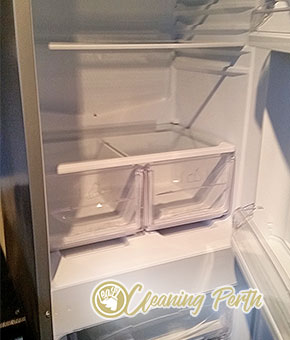 Lease Cleaning Perth's goal is to simplify your life by providing you with a professional cleaning service that saves you time and energy. By choosing us you are able to concentrate on your schedule without worrying about secondary activities. All our employees agree to be background checked. They have undergone extensive training, which allows us to provide a wide selection of cleaning services in a professional manner.
We have already assisted numerous homeowners and business contractors in Perth. The results of our work are always described as remarkable. This couldn't be the other way round because we are a cleaning company fully committed to quality and customer satisfaction.
If you also need someone to take several domestic chores off your to-do list, we will be happy to provide you with a reliable cleaning solution You only need to share with us your requirements and we will develop a cleaning plan accordingly. It is that simple.
End of Lease Cleaning Prices
1 Bed
starting from $185
4 Bed
starting from $390
2 Bed
starting from $295
5 Bed
starting from $499
3 Bed
starting from $330
End Of Lease Cleaning Services in Cottesloe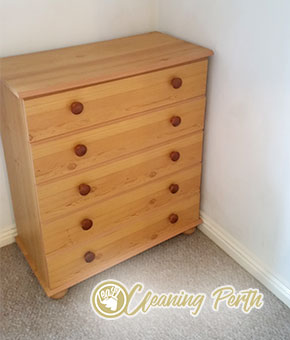 To avoid any deposit disputes, renters should present the leased property as clean as it was when they first moved in. Here, at our company we have enough of sedulous cleaning experts and they are constantly ready for action.
If you are leaving a property in Cottesloe, don't miss to take advantage of our professional end of lease cleaning. We can help you keep the deposit and this is not going to cost you a fortune. Our prices are suitable for every budget. Give us a call and learn more about the ways how our company can be helpful to you.
Lease Cleaning in 6011, Cottesloe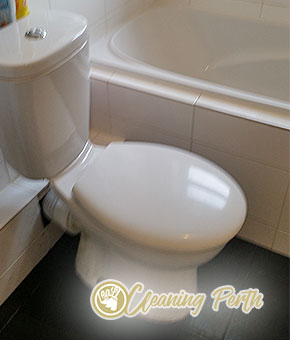 Any homeowner wanting to freshen up the property they are lending could rely on us. Our end of lease cleaning service not only saves a tenant's deposit, but we also insure that the homeowner will have new renters very soon.
If you need us, all you have to do is book an appointment and from there our cleaning team will arrive on time and get to work. Everyone who is working behind the service has had years of experience in the Cottesloe field. When they get to work, they make sure that the job is done in the right way.
If you are making plans on moving out, make sure to include property cleaning up and taking back deposit because why should you waste so much money. If you happen to not be able to handle the challenge of cleaning up, then you can rely on our end of lease cleaning service.
If you hit on rock, just give us a call and book a session, our cleaning team will be over right on time and take care of anything. They are professionals in the Cottesloe field and they will not only make sure that you will get your deposit back, but that the landlord will also have new renters pretty soon.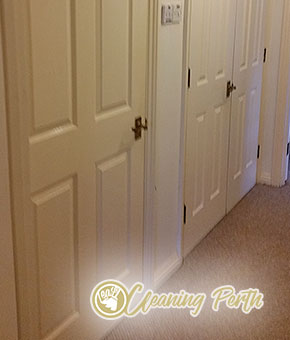 When the time for moving out approaches, you can rely on us. Our end of lease cleaning service is a comfortable choice for any tenant or a landlord. Just book a session with us and we will be with you to take care of everything.
We have raised the bar for our service very high so you should expect nothing less than excellent results. When we get to work, we make sure that the client gets their deposit back and the landlord's chances of getting new renters increases by one-hundred percent. We are one of the most reliable choices on the Cottesloe market and we make sure not to disappoint a single client.
FAQ
No, our professional end of lease cleaning company doesn't offer to assist it's clients with the move-out from the property. We are only concerned with cleaning the premises of our clients and in fact we ask our clients to remove any personal belongings prior to our cleaning – both for your peace of mind and for ours, too. We will clean the furniture and appliances in your rented property, but we won't clean stuff that are not part of the interior of the rented premise.
From us you can expect a thorough professional cleaning of every room in your rented property. In your kitchen, we will remove grease and grime where applicable, clean sinks and taps, refrigerators and freezers and we'll even clean your oven. We will thoroughly sanitize every inch of your bathroom and in your bedroom and living areas we will dust and polish furniture and electronic devices, vacuum carpets and clean floors. If you have any additional demands, you can customize our cleaning service so that it meets your exclusive needs.
We have our very own professional cleaning equipment. Our cleaning products are patented and they are entirely environmentally friendly. This means that if you choose us to execute the end of lease cleaning of your property, absolutely no toxic chemicals will be introduced to your rented home. We believe that adequate cleaning can only be done with professional equipment, and we guarantee that our equipment is the best on the marker. And no, we don't ask our clients to pay any extras for our equipment – it's all included in the price.
0862802542Moving out from your rental is connected with an end of lease cleaning, which every landlord expects from his tenant to do. By doing this, you will not only guarantee getting your deposit back, but will also show your landlord you are a responsible person and he/she didn't make a mistake trusting his/her property to you.
Our offices are located in different parts of Cottesloe, because of the big interest in our services. If you are interested too, call us anytime you decide. We will be ready to help you and it will be pleasure for us!