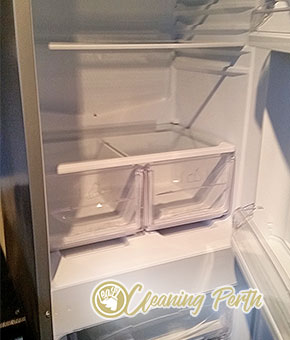 In Perth people know us as Lease Cleaning Perth. Our goal is to provide as many customers as possible with cleaning services of a great value. We want to make their life easier by taking their place when it comes to dealing with chores around their properties, no matter commercial buildings or residential premises.
We have established our professional cleaning company 4 years ago, starting as a small local business but we have never stopped dreaming about achieving something more. Today, we are proud that we have managed to gain the trust of hundreds of customers from all over Perth. Thanks to their faith in us we succeeded in becoming one of the most booked cleaning companies and we even have regular clients from the most distant parts of this incredible city.
No matter what kind of professional cleaning service you need, we can provide you with it. Get in touch with us Mondays through Sundays.
End of Lease Cleaning Prices
1 Bed
starting from $185
4 Bed
starting from $390
2 Bed
starting from $295
5 Bed
starting from $499
3 Bed
starting from $330
End Of Lease Cleaning Services in Wilson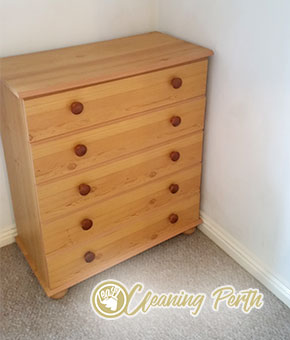 Anyone who is looking for an end of lease cleaning service, we have you covered. If you are moving our soon, we shamelessly encourage you to hire us. Our goal is to make sure that everyone's moving out goes smoothly.
If you book an appointment with us, we will send over a cleaning team to thoroughly clean the property and impress the homeowner, in result, having them returning your deposit and insuring that they get new renters pretty soon. Our entire team is made up of professionals in the Wilson field who do everything they can to leave the client completely satisfied.
Lease Cleaning in 6107, Wilson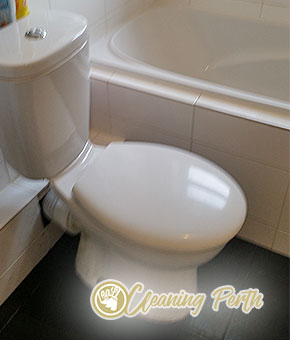 Moving out from a property in Wilson? Act smart and take advantage of our professional end of lease cleaning. You have anyway so many other things to arrange. Our qualified cleaners will visit you at a convenient time and clean deeply every room. We are certain that your landlord will be really pleased with the final condition of the property.
For your assurance, our end of lease cleaning has a 48-hours guarantee. This means that in case of any problems within 48-hours upon completion of our service, we will send our cleaners back to re-clean any missed areas.
If you want to get more money when you sell your house, you need to do a few tricks. One of them to clean your property before putting it on the market and, of course, keeping it in a spic and span condition until you find a buyer. Brace yourself – you'll have to do a lot more than you think – simply tidying up wont draw the attention of potential buyers – but disinfection will.
We can help you – just call us and book our professional end of lease cleaning services and we'll make your property as clean as an operational theatre. We work in Wilson, choose us now.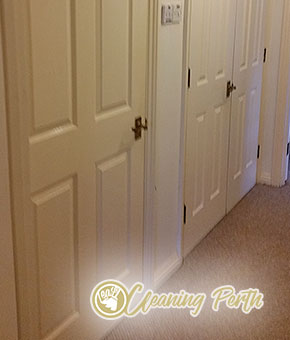 Instead of booking carpet, oven, windows and tile grout cleaning companies, you can just book professional end of lease cleaners to prepare your rental property for incoming renters. It's important to prepare your property for incoming renters as thus you'll have the right to demand higher rent and also you'll set a cleaning standard renters will know they must keep.
To make your property sparkling clean without paying extra money, you need us. We offer professional end of lease cleaning services only in Wilson throughout the week and also on bank holidays, too. Call us and book today – you won't regret it.
FAQ
No, our professional end of lease cleaning company doesn't offer to assist it's clients with the move-out from the property. We are only concerned with cleaning the premises of our clients and in fact we ask our clients to remove any personal belongings prior to our cleaning – both for your peace of mind and for ours, too. We will clean the furniture and appliances in your rented property, but we won't clean stuff that are not part of the interior of the rented premise.
From us you can expect a thorough professional cleaning of every room in your rented property. In your kitchen, we will remove grease and grime where applicable, clean sinks and taps, refrigerators and freezers and we'll even clean your oven. We will thoroughly sanitize every inch of your bathroom and in your bedroom and living areas we will dust and polish furniture and electronic devices, vacuum carpets and clean floors. If you have any additional demands, you can customize our cleaning service so that it meets your exclusive needs.
We have our very own professional cleaning equipment. Our cleaning products are patented and they are entirely environmentally friendly. This means that if you choose us to execute the end of lease cleaning of your property, absolutely no toxic chemicals will be introduced to your rented home. We believe that adequate cleaning can only be done with professional equipment, and we guarantee that our equipment is the best on the marker. And no, we don't ask our clients to pay any extras for our equipment – it's all included in the price.
0862802542After the tenant moves out, you are left with a property that isn't the most attractive to new potential clients, but with our end of lease cleaning service, that problem can be solved. We are the life savers of all homeowners, just make an appointment with us and our cleaning team will be at the property and get down to work.
We have set our bar for quality very high and we tend to keep it that way. Our entire team is made up of professionals in the Wilson field and we carry out the service with professionalism, great quality and nothing less than excellent results.