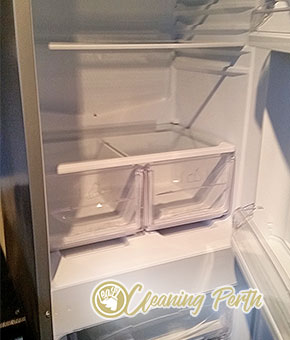 There are many reasons why you should choose Lease Cleaning Perth as your reliable cleaning contractor in Perth. Over the last several years we have built a reputation for quality and professionalism. Our determination and constant aspire for improvement helped us to win the trust of hundreds of people already. Due to our vast expertise, today we are specialised in a variety of professional cleaning services. We have the capability to meet the requirements of every homeowner and business contractor.
Our cleaners veterans are trained to deliver personal attention, outstanding levels of cleanliness and peace of mind. They always work in a consistent and eco-friendly manner, paying attention to every small detail. Regardless of the size of the cleaning project, by delegating the work efficiently, our representatives easily ensure the desired level of cleanliness and make our customers happy. We take pride in their dedication and friendly approach.
End of Lease Cleaning Prices
1 Bed
starting from $185
4 Bed
starting from $390
2 Bed
starting from $295
5 Bed
starting from $499
3 Bed
starting from $330
End Of Lease Cleaning Services in Bicton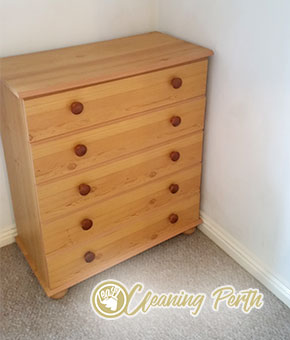 At the end of the lease, every landlord expects to see the leased unit in excellent condition. This means that the tenant needs to put a lot of efforts in order to keep the security deposit. We are a reliable end of lease cleaning provider in Bicton and everyone, who books with us is guaranteed to move out without any complications. We are able to offer you a professional cleaning service that includes absolutely all areas in a leased property and has a 48-hours guarantee.
If you are about to move out, just give us a call and we will organise your trustworthy end of lease cleaning.
Lease Cleaning in 6157, Bicton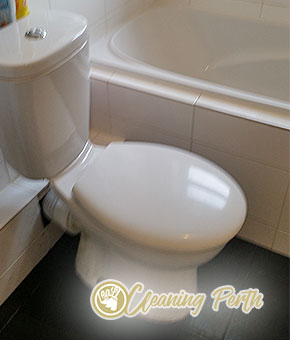 End of lease cleanings are one of the most avoided cleaning chores. And it is understandable. Why would you spent hours cleaning a property you no longer live in, just to receive back the full amount of your deposit?
We are a professional end of lease cleaning service that will gladly take the cleaning off your hands and do an amazing job. All of our cleaning technicians have been background-checked and licensed to practice cleaning in Bicton, they have years of experience and thanks to the high quality equipment we have supplied them with, we guarantee nothing but excellent end-cleaning results.
To avoid any deductions from the security deposit, renters need to make sure that every area of the leased property is cleaned up to scratch. As not everyone is able to deal with persistent traces of dirt, our company has developed a professional cleaning service that ensures a high level of hygiene and peace of mind.
You can book end of lease cleaning with us 7 days per week in Bicton. Our qualified cleaners are supplied with up-to-date cleaning materials and after their performance, every area of your leased property will be gleaming. Book with us and stay on the safe side, we are certain that your landlord will find our performance fantastic.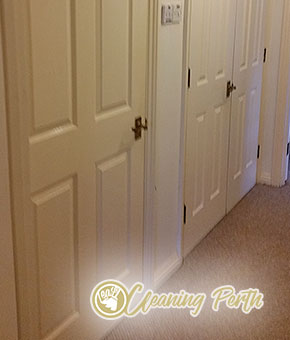 If you are moving out and you can't make the time to do all the things you need to finish before you vacate the place, you can call our company and we will do the entire experience of moving out much more pleasant. Our end of lease cleaning service can take on the task to clean the entire property, so that you can present it in the best possible condition to your landlord.
We offer our help across entire Bicton, seven days a week, so feel free to contact us whenever it is most convenient for you. Thanks to the equipment and products we use, we can always promise you great results.
FAQ
No, our professional end of lease cleaning company doesn't offer to assist it's clients with the move-out from the property. We are only concerned with cleaning the premises of our clients and in fact we ask our clients to remove any personal belongings prior to our cleaning – both for your peace of mind and for ours, too. We will clean the furniture and appliances in your rented property, but we won't clean stuff that are not part of the interior of the rented premise.
From us you can expect a thorough professional cleaning of every room in your rented property. In your kitchen, we will remove grease and grime where applicable, clean sinks and taps, refrigerators and freezers and we'll even clean your oven. We will thoroughly sanitize every inch of your bathroom and in your bedroom and living areas we will dust and polish furniture and electronic devices, vacuum carpets and clean floors. If you have any additional demands, you can customize our cleaning service so that it meets your exclusive needs.
We have our very own professional cleaning equipment. Our cleaning products are patented and they are entirely environmentally friendly. This means that if you choose us to execute the end of lease cleaning of your property, absolutely no toxic chemicals will be introduced to your rented home. We believe that adequate cleaning can only be done with professional equipment, and we guarantee that our equipment is the best on the marker. And no, we don't ask our clients to pay any extras for our equipment – it's all included in the price.
0862802542When a tenant needs to move out, their main issue is to keep the full amount of the deposit. This is linked with numerous arrangements but mainly with the final condition of the leased property. Landlords can sometimes be pretty demanding, therefore, the tenant needs to make sure that every room is free of grime.
Cleaning a leased property, however, is a tough activity and requires a lot of time and efforts. We have been giving end of lease cleaning services in Bicton for several years already and our cleaners are competent enough to meet every requirement. Once in your property, they will clean in detail every area, giving you peace of mind and time for more important things.