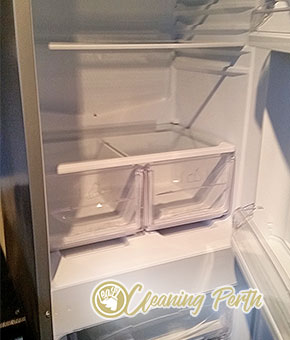 Whenever you are pressured by your working schedule and you don't know how to do a proper cleaning for your home, there is no need to feel frustrated. Call Lease Cleaning Perth and we will provide you with a wide range of professional cleaning services which can take care of any part of your house or office.
You can be sure that we are the only provider of cleaning services in Perth who can achieve such wonderful result every time and still charge you quite an affordable fee. No matter how big of a mess you are presenting us, our professionals can handle it with ease.
The thing which we are most proud of is that we have helped a lot of people all across Perth and we will be more than happy if you also decide to trust our services and hire us. We can promise you that we will not let you down.
End of Lease Cleaning Prices
1 Bed
starting from $185
4 Bed
starting from $390
2 Bed
starting from $295
5 Bed
starting from $499
3 Bed
starting from $330
End Of Lease Cleaning Services in Karrinyup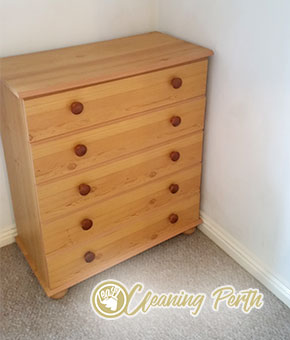 Don't stress over every issue that comes up when you are moving out. Our company can help you to check at least one task off your list. Call us right now and hire our end of lease cleaning service and we will make sure that the property you are vacating is looking amazing and your landlord will approve of its look.
Our company has many years of experience in this field and we use the best cleaning products, so that we can provide the highest quality of cleaning service to our clients. We offer our help across entire Karrinyup, seven days a week.
Lease Cleaning in 6018, Karrinyup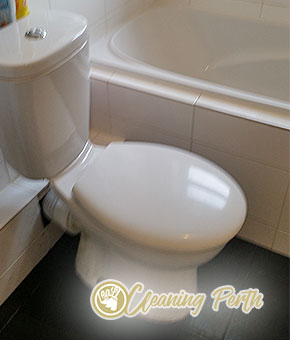 Our end of lease cleaning service covers all kinds of rented properties, from residences to public spaces and everything in between. Make your appointment with us and our cleaning team will be with you on time and take care of everything, insuring that your landlord will have new renters pretty soon.
The entire team is made up of people who have worked in the Karrinyup industry for a very long time and have gained a lot of knowledge and experience from it. When we get a client, we make sure to leave that client completely satisfied and happy that they have come to us.
You know that 'cleaning impulse' you have when you move in a new property? It's perfectly natural to feel it – after all, you don't know were the cleaning habits of the previous teant. But to clean your new apartment top to bottom, left to right, without missing a single spot, is time- and effort-consuming.
Our professional service, on the other hand, consumes only a small fee. We offer professional end of lease cleaning services that are also applicable as move-in cleaning services. We are able to assist landlords and renters alike. We operate in Karrinyup and we promise good results. Choose us.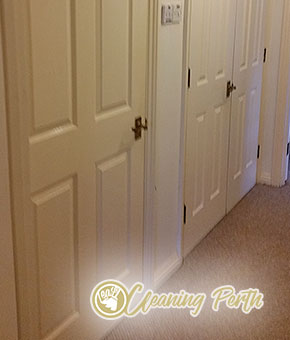 Every new tenant deserves to move into a clean and healthy home. If you are a landlord who wants to prepare such living environment, we would be more than glad if you give us the chance to help you achieve such pristine results. We are well established cleaning provider that specialises in the end of lease cleaning services for long enough to be sure that we are the one you need.
Our offices are located in Karrinyup and our friendly representatives are already waiting for you. They will tell you everything you need to know about our sessions and procedures.
FAQ
No, our professional end of lease cleaning company doesn't offer to assist it's clients with the move-out from the property. We are only concerned with cleaning the premises of our clients and in fact we ask our clients to remove any personal belongings prior to our cleaning – both for your peace of mind and for ours, too. We will clean the furniture and appliances in your rented property, but we won't clean stuff that are not part of the interior of the rented premise.
From us you can expect a thorough professional cleaning of every room in your rented property. In your kitchen, we will remove grease and grime where applicable, clean sinks and taps, refrigerators and freezers and we'll even clean your oven. We will thoroughly sanitize every inch of your bathroom and in your bedroom and living areas we will dust and polish furniture and electronic devices, vacuum carpets and clean floors. If you have any additional demands, you can customize our cleaning service so that it meets your exclusive needs.
We have our very own professional cleaning equipment. Our cleaning products are patented and they are entirely environmentally friendly. This means that if you choose us to execute the end of lease cleaning of your property, absolutely no toxic chemicals will be introduced to your rented home. We believe that adequate cleaning can only be done with professional equipment, and we guarantee that our equipment is the best on the marker. And no, we don't ask our clients to pay any extras for our equipment – it's all included in the price.
0862802542There is no need to stress over your moving out. We know that there are a lot of things you must take care of and not enough time to do them all properly. This is why we offer our end of lease cleaning service for renters who are having a hard time with the cleaning of the property they are vacating.
We provide our help across entire Karrinyup and we can promise you that once we are done with the cleaning, your landlord won't be able to recognize his/ her own property. With our help you are guaranteed to get your full deposit back.