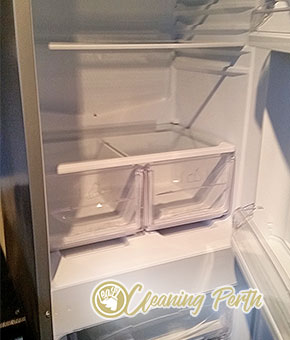 Sometimes it's just not enough to dust and vacuum to clean your home – there are some types of cleaning that should be done by professionals, and by professionals, we mean by us.
We are Lease Cleaning Perth and we are dedicated to the homes and workplaces of the people of Perth. Like every beautiful thing in life, we were created out of necessity. We established our professional cleaning company four years ago when we realized that there simply wasn't a professional cleaning cleaning company in the city that offered affordable cleaning services.
We aim to please and that's why our team is made of technicians with more than two years of experience, they have full insurances and they are familiar with out cleaning methods and equipment.
We strive to excel. We are never late for an appointment and we also never miss a detail. If you want to have a spotless property, contact us and book our services.
End of Lease Cleaning Prices
1 Bed
starting from $185
4 Bed
starting from $390
2 Bed
starting from $295
5 Bed
starting from $499
3 Bed
starting from $330
End Of Lease Cleaning Services in Cloverdale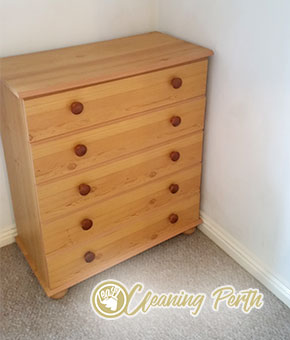 When it comes to moving out, if you clean your landlord's home before you leave it, you'll surely get a full refund on your deposit money without a trouble. But the end of lease cleaning is neither an easily done, nor a quickly finished activity.
That's why we offer to help you. We are based in Cloverdale and our end of lease cleaning services are the best there. Not only are we professional and experienced, but also our cleaning methods are professional and delivered by experienced technicians, too. Choose us and you won't regret it, we promise.
Lease Cleaning in 6105, Cloverdale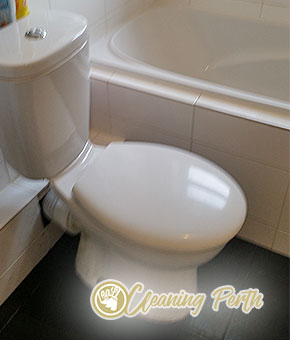 For your moving out to go as smoothly as possible, make sure that you take responsibility for the property in which you lived in for this period of time. There is nothing wrong with asking for help if you are not able to handle the challenge of cleaning up the entire property.
You can rely on us to help you move out properly. Just give us a call, make an appointment and our team will be with you in no time and bring with them our high standards and professionalism. Our service is a favorite choice on the Cloverdale market with hundreds of clients from all across Perth.
You think you can do the end of lease cleaning on your own? Think again. Any type of deep cleaning is difficult, but the end of lease cleaning is something entirely different – you not only have to clean, but also arrange every piece of furniture as it were before you moved in. This, as you can imagine, will take a lot of time and effort.
So, instead of putting all that elbow grease into cleaning the place, let us clean it for you. We offer professional end of lease cleaning services only in Cloverdale. We are diligent and thorough, choose us.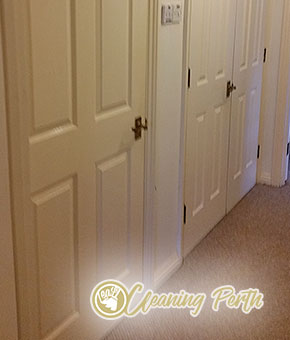 The week of moving out has come, and you have everything ready except the property being cleaned up. If you really don't want to lose your deposit, we can suggest our help. With our end of lease cleaning service, your homeowner will be running after you to return your deposit.
If you decide to hire us, a team of experts will get down to work and make sure the service is carried out in the most proper way. You shouldn't expect nothing less then excellent results from us. After all, we are professionals in the Cloverdale industry and have set the bar of quality for our service quite high.
FAQ
No, our professional end of lease cleaning company doesn't offer to assist it's clients with the move-out from the property. We are only concerned with cleaning the premises of our clients and in fact we ask our clients to remove any personal belongings prior to our cleaning – both for your peace of mind and for ours, too. We will clean the furniture and appliances in your rented property, but we won't clean stuff that are not part of the interior of the rented premise.
From us you can expect a thorough professional cleaning of every room in your rented property. In your kitchen, we will remove grease and grime where applicable, clean sinks and taps, refrigerators and freezers and we'll even clean your oven. We will thoroughly sanitize every inch of your bathroom and in your bedroom and living areas we will dust and polish furniture and electronic devices, vacuum carpets and clean floors. If you have any additional demands, you can customize our cleaning service so that it meets your exclusive needs.
We have our very own professional cleaning equipment. Our cleaning products are patented and they are entirely environmentally friendly. This means that if you choose us to execute the end of lease cleaning of your property, absolutely no toxic chemicals will be introduced to your rented home. We believe that adequate cleaning can only be done with professional equipment, and we guarantee that our equipment is the best on the marker. And no, we don't ask our clients to pay any extras for our equipment – it's all included in the price.
0862802542Our company is unparalleled in providing end of lease cleaning services to both landlords and renters. We can help you maintain the rented properties in an ideal condition, preparing the perfect environment for next renters. For us it is essential to help you, no matter what your cleaning needs or reasons are. That is why our end of lease cleaning services are very fairly priced and flexible.
You can get in touch with us at any time convenient for you or you can visit us in Cloverdale where our offices are located. Tell us what you need and you will have it.