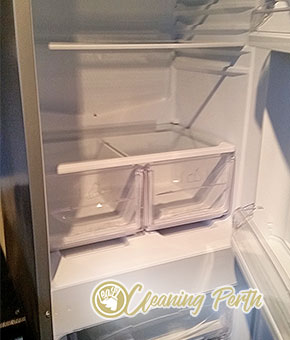 Established 4 years ago, Lease Cleaning Perth provides customised and flexible cleaning solutions to homeowners and businesses throughout Perth. We suggest that you focus on what you are best at and let our highly qualified cleaning expert take care of the rest. They can offer you professionalism coupled with excellent customer service.
In order to provide effective cleaning solutions, our representatives undergo the requisite indoor training and work with professional cleaning materials. For customer's peace of mind, they are background checked and have clear criminal records. All our operatives have prior experience in the field of cleaning, which enables them to tackle with conviction every challenge.
With us you can book a wide selection of cleaning services and have the peace of mind that your property is sparkling and beautiful. We are loyal, flexible and friendly. Book with us and we will provide you with an outstanding cleaning service that you won't hesitate to book again.
End of Lease Cleaning Prices
1 Bed
starting from $185
4 Bed
starting from $390
2 Bed
starting from $295
5 Bed
starting from $499
3 Bed
starting from $330
End Of Lease Cleaning Services in Landsdale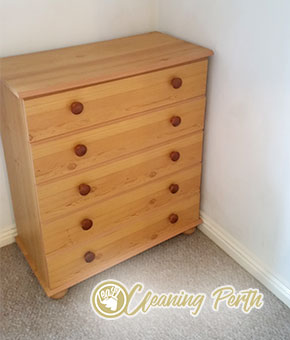 Our company's speciality is the end of lease cleaning and that is why we are offering you to book our services, if you are a tenant who is just about to vacate a leased property. Enjoy seeing your property perfectly cleaned in details, without lifting a finger. Do not worry, our services are very adjustable to the needs of every landlord as well.
We would be glad if you choose our end of lease services to deal with that final cleaning. Our professional cleaners have rich experience in cleaning leased properties in Landsdale. Be our next satisfied customer.
Lease Cleaning in 6065, Landsdale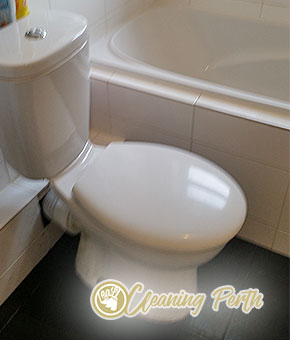 The process of changing tenancies can be pretty stressful. One has a bunch of things to arrange and on the top of that, the leased property needs to be cleaned up to scratch. However, by booking our professional end of lease cleaning, every tenant in Landsdale is guaranteed to present the leased property in excellent condition and keep the full amount of their security deposit. Our dedicated cleaners are ready for action all week round and the quality of their work is guaranteed.
Contact our responsive call centre agents and learn more about how working with us can be beneficial for you.
Forget about stressing over the annoying cleaning of the place you are moving out of. Call our company and hire our end of lease cleaning service and we will take on the task to turn the property in the best looking place for living. We promise you that your landlord will be more than happy with the result of our work.
If the accommodation you are vacating is located in Landsdale, you should definitely give us a call. Our professional workers will use the best cleaning products and tools to make sure that your landlord is pleased and he/ she will give you back your full deposit.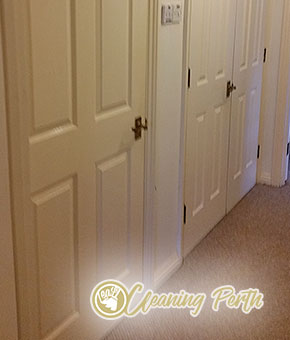 When moving out from your rental, bringing it back to its original condition is probably the last thing on your mind, but you know it is actually important thing to do if you want your deposit back.
If you don't have the chance to deal with the end of lease cleaning on your own and you want it to be done properly, we are the right people for that. Our firm is located in Landsdale, so if your rental is here too, just call us, give us date, time and address and you will be served immediately!
FAQ
No, our professional end of lease cleaning company doesn't offer to assist it's clients with the move-out from the property. We are only concerned with cleaning the premises of our clients and in fact we ask our clients to remove any personal belongings prior to our cleaning – both for your peace of mind and for ours, too. We will clean the furniture and appliances in your rented property, but we won't clean stuff that are not part of the interior of the rented premise.
From us you can expect a thorough professional cleaning of every room in your rented property. In your kitchen, we will remove grease and grime where applicable, clean sinks and taps, refrigerators and freezers and we'll even clean your oven. We will thoroughly sanitize every inch of your bathroom and in your bedroom and living areas we will dust and polish furniture and electronic devices, vacuum carpets and clean floors. If you have any additional demands, you can customize our cleaning service so that it meets your exclusive needs.
We have our very own professional cleaning equipment. Our cleaning products are patented and they are entirely environmentally friendly. This means that if you choose us to execute the end of lease cleaning of your property, absolutely no toxic chemicals will be introduced to your rented home. We believe that adequate cleaning can only be done with professional equipment, and we guarantee that our equipment is the best on the marker. And no, we don't ask our clients to pay any extras for our equipment – it's all included in the price.
0862802542A comprehensive overall cleaning is a significant part of a hassle-free moving out. If the landlord is not satisfied with the condition of the property, they have the right to raise a claim and respectively keep the security deposit. To avoid such a scenario, renters are advised to use the services of a professional cleaning company.
If you also are about to leave your current property, we invite you to make use of our highly qualified cleaning personnel. With us you can forget the stress of moving out. Our end of lease cleaning checklist includes every nook of your leased property. We can assist you at your preferred time frame everywhere in Landsdale and your landlord will be really pleased with our work.