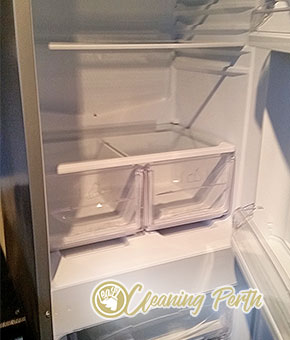 If you want to experience the highest quality of cleaning services in Perth, you should definitely give Lease Cleaning Perth a call. We can guarantee you that with our help your home is going to look spick-and-span and it won't cost you any of your time or effort.
Speaking of cost, we can assure you that our price rates are quite competitive and you can consider hiring our professional help as a smart investment in the perfect look of your home. Despite our low fees, we do not like to compromise with the excellence of our services and this is why we use the best cleaning products and tools.
We can assure you that you won't be able to find another more trustworthy company in Perth than our own. We have many years of experience in this field and this have taught us how to provide the best quality of cleaning services.
End of Lease Cleaning Prices
1 Bed
starting from $185
4 Bed
starting from $390
2 Bed
starting from $295
5 Bed
starting from $499
3 Bed
starting from $330
End Of Lease Cleaning Services in East Fremantle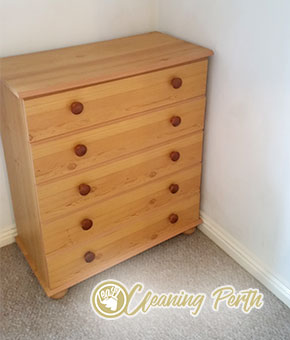 When you are moving out and you want to present the property you are vacating in the best possible condition to your landlord but you don't know how to do that on your own, call our company and we will gladly help you with our end of lease cleaning service.
If the accommodation you are moving out of is located in East Fremantle, you can be sure that we are your most budget-friendly, yet high-quality option. We have a lot of years in this business and we know how to provide the best service, in order to impress your landlord and get your deposit back.
Lease Cleaning in 6158, East Fremantle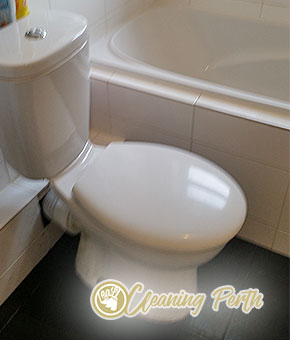 There is no need to add to the pressure of moving out by doing the cleaning of the property you are vacating. Instead of wasting time and energy for that, you should call our company and we will provide our wonderful end of lease cleaning service which will definitely achieve a great look for the accommodation.
If the housing you are moving out of is located in East Fremantle, you should definitely give us call. Our professional cleaners will use the best cleaning products and equipment to tackle every part of the property, so that your landlord would be satisfied with its final look and give you your full deposit back.
If this is your last minute decision to get your deposit back than we can would like to ask you to calm down and inform you that even after you move out, we can go and clean up the property and you will still get your deposit back. Our end of lease cleaning service is a very reliable option for anyone who needs it.
The people who make up the service are all professionals in the East Fremantle field who have satisfied a large amount of clients from all across Perth just this season.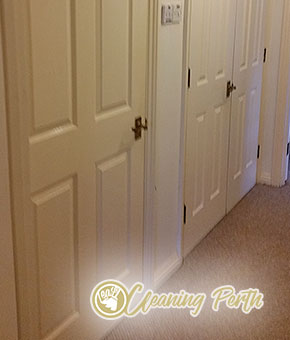 Every landlord deserves to see the property he or she rented out looking its finest. If you are not capable of providing such perfect environment for future renters, we are looking forward to assisting you. We are operating in and around East Fremantle and we are well experienced in the end of lease cleaning services.
Our housekeepers will clean every nook and cranny of your property, making it irresistible place for next renters. Make sure to contact our company and you will be left more than satisfied. We are already waiting for your call.
FAQ
No, our professional end of lease cleaning company doesn't offer to assist it's clients with the move-out from the property. We are only concerned with cleaning the premises of our clients and in fact we ask our clients to remove any personal belongings prior to our cleaning – both for your peace of mind and for ours, too. We will clean the furniture and appliances in your rented property, but we won't clean stuff that are not part of the interior of the rented premise.
From us you can expect a thorough professional cleaning of every room in your rented property. In your kitchen, we will remove grease and grime where applicable, clean sinks and taps, refrigerators and freezers and we'll even clean your oven. We will thoroughly sanitize every inch of your bathroom and in your bedroom and living areas we will dust and polish furniture and electronic devices, vacuum carpets and clean floors. If you have any additional demands, you can customize our cleaning service so that it meets your exclusive needs.
We have our very own professional cleaning equipment. Our cleaning products are patented and they are entirely environmentally friendly. This means that if you choose us to execute the end of lease cleaning of your property, absolutely no toxic chemicals will be introduced to your rented home. We believe that adequate cleaning can only be done with professional equipment, and we guarantee that our equipment is the best on the marker. And no, we don't ask our clients to pay any extras for our equipment – it's all included in the price.
0862802542With our end of lease cleaning service, you will have a proper moving out and you will get your full deposit returned. You will save a lot more money by hiring us instead of losing your entire deposit.
The cleaning team that is going to carry out the service can handle any challenge that comes from the East Fremantle field. Once they arrive, they will clean up every square inch of the property from top to bottom, insuring that your landlord will have new clients pretty soon. If you need more info about us, you can go ahead and give us a call.