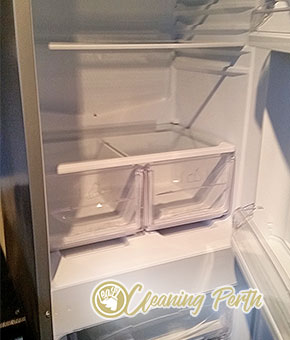 Lease Cleaning Perth was founded four years ago in Perth, Australia by my elder brother. He worked very hard to establish this company and to stand by its repute and name. Today we together manage the business, keep on providing citizens of Perth with our professional cleaning services.
We are currently available in Perth, operating hundreds of commercial and residential properties throughout the entire city. Even though we have managed to grow, we keep on encouraging and motivating our workers. We believe that customers should have absolute trust in the technicians who come to clean their properties. This is important for us and for this purpose we have checked the backgrounds of all everybody working with us.
If you are in search of such professional cleaning services, do not think twice to book our company. We will prove to you that we are without a rival.
End of Lease Cleaning Prices
1 Bed
starting from $185
4 Bed
starting from $390
2 Bed
starting from $295
5 Bed
starting from $499
3 Bed
starting from $330
End Of Lease Cleaning Services in Clarkson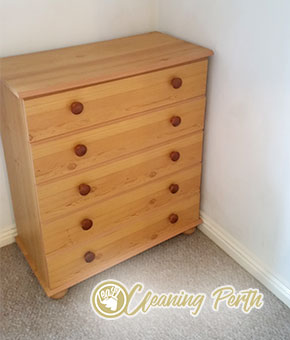 If you thing that you will not be capable of cleaning up the property before moving out, then you can rely on us. Our end of lease cleaning service is comfortable option that many people chose and each end every one of the is happy that they have come to us.
So, if you think that you might need us, all you have to do is give us a call and book a session. From there, we will notify our cleaning team who are experts in the Clarkson field and they will come to you right on time and bring with them our high standards and professionalism.
Lease Cleaning in 6030, Clarkson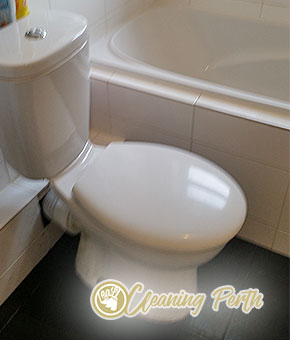 We are one of the leading and most reputable cleaning companies in Clarkson. Our end of lease cleaning services managed to help hundreds of renters and landlords. As you know that final cleaning is way more complicated than the regular cleaning. Every little detail must be paid the necessary attention, every nook and cranny must sparkle. Otherwise, you risk to lose your security deposit which you have prepaid prior to moving in.
If you are in search of such services, make sure to choose our company and you will be fascinated by our diligence and excellent service.
Of course, if you clean your rental property before putting it on the market, you'll get as much as 50 percent higher rent. Wonder why? Because cleanliness attracts people and the cleaner your property is, the more appealing it'll be.
However, making a place so clean as easy as it sounds, and that's why we offer you to rely on our help. We offer professional end of lease cleaning services in Clarkson. Our technicians are experienced and professional and they are able to assist landlords and renters alike. Choose our help and you won't regret it.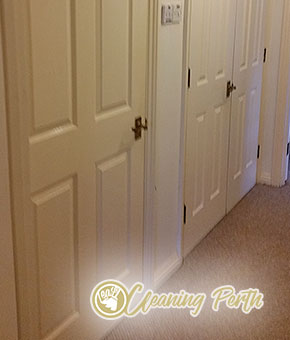 There's a way to get a full refund on your deposit money – just make your landlord's property sparkling clean. Many people believe that if they try, they can do the cleaning themselves. But as soon as they start, they realize it's a much more time-consuming activity than they thought it'll be.
We are here to aid those who don't have the time to do a proper cleaning of their rented property. We offer professional end of lease cleaning services throughout the week and also on bank holidays, too. Our services are available in Clarkson, they are affordable and if you choose us, you won't regret it.
FAQ
No, our professional end of lease cleaning company doesn't offer to assist it's clients with the move-out from the property. We are only concerned with cleaning the premises of our clients and in fact we ask our clients to remove any personal belongings prior to our cleaning – both for your peace of mind and for ours, too. We will clean the furniture and appliances in your rented property, but we won't clean stuff that are not part of the interior of the rented premise.
From us you can expect a thorough professional cleaning of every room in your rented property. In your kitchen, we will remove grease and grime where applicable, clean sinks and taps, refrigerators and freezers and we'll even clean your oven. We will thoroughly sanitize every inch of your bathroom and in your bedroom and living areas we will dust and polish furniture and electronic devices, vacuum carpets and clean floors. If you have any additional demands, you can customize our cleaning service so that it meets your exclusive needs.
We have our very own professional cleaning equipment. Our cleaning products are patented and they are entirely environmentally friendly. This means that if you choose us to execute the end of lease cleaning of your property, absolutely no toxic chemicals will be introduced to your rented home. We believe that adequate cleaning can only be done with professional equipment, and we guarantee that our equipment is the best on the marker. And no, we don't ask our clients to pay any extras for our equipment – it's all included in the price.
0862802542As you may presume the end of lease cleaning is not as easy as the regular cleaning. This exact type of cleaning can be very time consuming and labour intensive, that is why we invite you to book our end of lease cleaning services to save you so much trouble. We will do it instead of you, just for a couple of hours, without breaking a sweat. We can promise you that our technicians will leave the leased property absolutely spotless and sparkling.
We are available in the entire Clarkson, seven days of the week, do not procrastinate and call us.