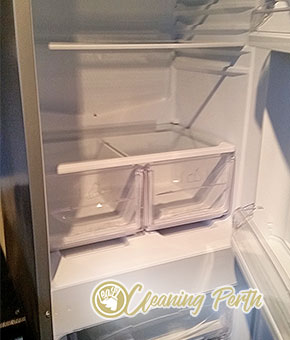 Whenever your home is in need of professional help with the cleaning, you can always count on Lease Cleaning Perth. We are a Perth based cleaning company and we are always working hard to provide the best quality of service for our customers.
We can guarantee for the excellency of our work because we are sure that the cleaning equipment and products which we use are the best in the cleaning business. No matter how tough the stain is, our experts in cleaning can clean it with ease. All of our staff is highly competent because we hire cleaners who are well-experienced in this field.
If you choose our company, we will not disappoint you. We offer a wide variety of cleaning services which can suit your needs and preferences. We can assure you that despite the high quality of our work, our services are among the most affordable ones in Perth.
End of Lease Cleaning Prices
1 Bed
starting from $185
4 Bed
starting from $390
2 Bed
starting from $295
5 Bed
starting from $499
3 Bed
starting from $330
End Of Lease Cleaning Services in Ballajura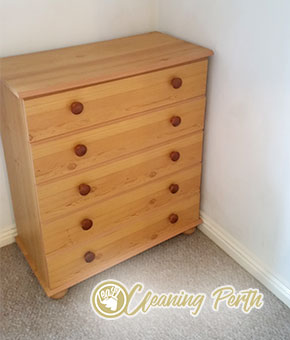 Your rented property's condition when moving out from it is an important thing you should think about before giving the keys back to your landlord. The end of lease cleaning is expected from every tenant who wants to get his deposit back without any problems.
If you want to solve your cleaning problem as fast and easy as possible, you can take advantage of our services in Ballajura. We promise we will manage to meet your landlord's expectations to the fullest and he/she will see his/her property in even better condition than expected.
Call us now, we are waiting for you!
Lease Cleaning in 6066, Ballajura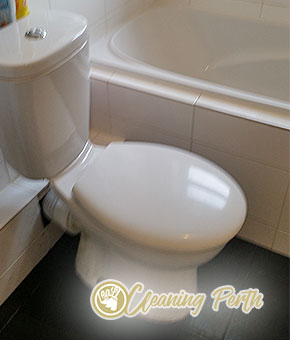 When the time of moving is closing in, you can rely on us to make it go very swiftly and be a really enjoyable experience. You will just need to book a session with us and our cleaning team will be with you real quick to get the job done. They will not only make sure that your deposit will be fully returned but also chances of the landlord having new renters arriving will increase a lot.
We deliver our end of lease cleaning service with very high standards. Our team is consisted of people who have been working in the Ballajura industry for a significant amount of time. They know how to satisfy the client.
When moving out, a tenant must always take responsibility for the property they have inhabited for that period of time. If the property is too dirty for the tenant to get their deposit back, their option is to either try very hard, or hire an end of lease cleaning service.
If the second choice is picked, our service is your path way to a swift and easy moving out. We make sure that not only the clients get their deposits back, but also for the landlords to have new renters pretty soon. The team behind the service is consisted of people who have been in the Ballajura industry for quite some time, they know how to leave clients satisfied.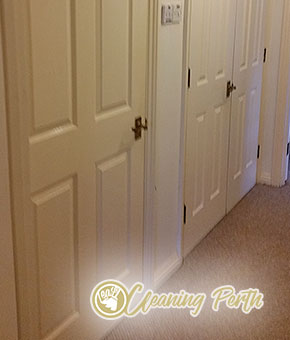 When searching for reliable end of lease cleaning services in Ballajura, you can count on us!
Our help is exactly what you need because we guarantee that we can meet your landlord's expectations to the fullest. Your rental will be detail-cleaned from top to bottom, so you can be sure that everything will be even more than perfect.
With us your landlord's satisfaction and getting your deposit back are absolutely guaranteed. After we finish with the cleaning, the property will be ready for its next renters.
Trust us and you will see we won't let you down!
FAQ
No, our professional end of lease cleaning company doesn't offer to assist it's clients with the move-out from the property. We are only concerned with cleaning the premises of our clients and in fact we ask our clients to remove any personal belongings prior to our cleaning – both for your peace of mind and for ours, too. We will clean the furniture and appliances in your rented property, but we won't clean stuff that are not part of the interior of the rented premise.
From us you can expect a thorough professional cleaning of every room in your rented property. In your kitchen, we will remove grease and grime where applicable, clean sinks and taps, refrigerators and freezers and we'll even clean your oven. We will thoroughly sanitize every inch of your bathroom and in your bedroom and living areas we will dust and polish furniture and electronic devices, vacuum carpets and clean floors. If you have any additional demands, you can customize our cleaning service so that it meets your exclusive needs.
We have our very own professional cleaning equipment. Our cleaning products are patented and they are entirely environmentally friendly. This means that if you choose us to execute the end of lease cleaning of your property, absolutely no toxic chemicals will be introduced to your rented home. We believe that adequate cleaning can only be done with professional equipment, and we guarantee that our equipment is the best on the marker. And no, we don't ask our clients to pay any extras for our equipment – it's all included in the price.
0862802542Of course, you'd want to get your deposit money back when you're moving out from your rented property, right? If so, you'll have to clean your landlord's property. Not simply tidy up, but really clean their property, otherwise you'll lose your deposit money.
Instead of torturing yourself with the end of lease cleaning, rely on us to do it. We offer professional end of lease cleaning services only in Ballajura, our cleaning services are affordable and can be yours any day of the week and also on bank holidays, too. Choose us and you won't regret it, we promise.