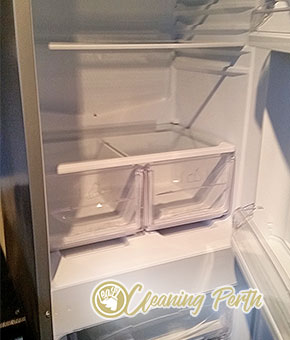 You may think that two years are not enough for someone to become professional in their business field, but if you book us, we will prove you wrong. We are situated in Perth and we offer professional cleaning services at affordable rates.
We are the cleaning company you should book if you want your carpet washed, your oven de-greased, or your office's windows thoroughly wiped. Whichever of our wide list of professional cleaning services you choose, you'll get it done professionally and on time.
If you still don't know who we are – we are Lease Cleaning Perth – choose us and you won't regret it, we promise.
Our professional cleaning services can be booked to assist houses, apartments, offices and even industrial buildings. We work 24/7 and even on bank holidays, too. Our aim is to make you happy and that's why we are extra diligent and thorough in what we do. Choose us now.
End of Lease Cleaning Prices
1 Bed
starting from $185
4 Bed
starting from $390
2 Bed
starting from $295
5 Bed
starting from $499
3 Bed
starting from $330
End Of Lease Cleaning Services in Mundaring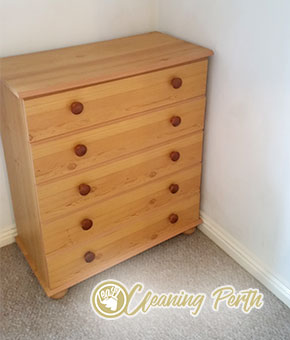 Stop stressing about the final condition of the place you are vacating and call our company. We will provide the greatest end of lease cleaning service which can guarantee great result and a very satisfied landlord. We are sure that you won't find any better cleaning company in Mundaring, other than us.
We have helped a lot of customers to achieve wonderful results and we are positive that we can transform your landlord's accommodation, too. All of our cleaners have many years of experience in this field and they know the right way to tackle even the toughest stains. Don't be afraid to call us.
Lease Cleaning in 6073, Mundaring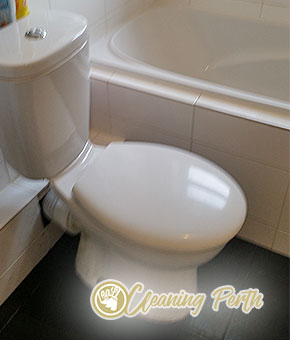 We are the company that loves to take care of everything especially when it comes to the end of your lease. As you know, according to your contract, you have to provide the property which you are about to vacate with proper and thorough cleaning. We presume that you have too many responsibilities on the top of your head. That is why we want to save you the trouble and do the cleaning instead of you.
Our end of lease cleaning services can be adjusted to the needs of every tenant or landlord. If you need such assistance, feel free to contact us from anywhere in Mundaring.
You can surely clean the leased property on your own but do you possess the necessary skills to do a fine job? At our cleaning company in Mundaring, we are fully aware of the fact that you would like to keep the security deposit and invite you to take advantage of our guaranteed end of lease cleaning.
A mobile team of trustworthy and diligent cleaners can visit you at a convenient time and implement the job in a prompt and efficient manner. Their cleaning checklist is comprehensive enough to ensure the desired level of cleanliness, so you don't need to worry about any squabbles during the inventory inspection.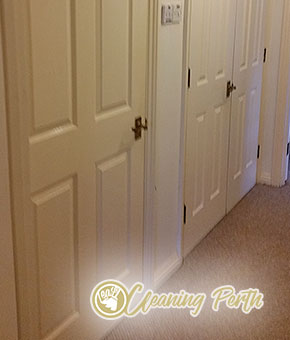 Moving out day is closing in and you will soon be saying hello to your new home, but before you go, you have to do one more thing – You have to secure your deposit, and that is not going to happened if the homeowner doesn't like the conditions of the property.
If cleaning is beyond your abilities, then you can always turn to someone for help. We can, for example provide you with an end of lease cleaning service. Just make an appointment with us and we will send to you team who are experts in the Mundaring field and will thoroughly clean the property, ensuring you a full deposit return.
FAQ
No, our professional end of lease cleaning company doesn't offer to assist it's clients with the move-out from the property. We are only concerned with cleaning the premises of our clients and in fact we ask our clients to remove any personal belongings prior to our cleaning – both for your peace of mind and for ours, too. We will clean the furniture and appliances in your rented property, but we won't clean stuff that are not part of the interior of the rented premise.
From us you can expect a thorough professional cleaning of every room in your rented property. In your kitchen, we will remove grease and grime where applicable, clean sinks and taps, refrigerators and freezers and we'll even clean your oven. We will thoroughly sanitize every inch of your bathroom and in your bedroom and living areas we will dust and polish furniture and electronic devices, vacuum carpets and clean floors. If you have any additional demands, you can customize our cleaning service so that it meets your exclusive needs.
We have our very own professional cleaning equipment. Our cleaning products are patented and they are entirely environmentally friendly. This means that if you choose us to execute the end of lease cleaning of your property, absolutely no toxic chemicals will be introduced to your rented home. We believe that adequate cleaning can only be done with professional equipment, and we guarantee that our equipment is the best on the marker. And no, we don't ask our clients to pay any extras for our equipment – it's all included in the price.
0862802542Moving out is a very exciting process, and with our end of lease cleaning service, it can be even better. So, if the cleaning up of the property becomes to much of a challenge, give us a call and book an appointment. Our team will be with you in no time and bring with them our high standards and professionalism.
They are experts who will make sure to not only secure your deposit, but also insure that the landlord will have new renters very soon. We are among the most favorable choices on the Mundaring market with clients from all across Perth.