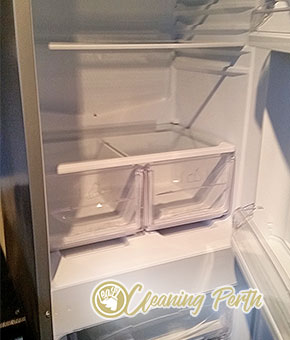 Whether you need your drapes cleaned or your carpets thoroughly steamed and disinfected, we are the right people for the job. Lease Cleaning Perth is a professional cleaning service and also the most effective one in Perth. Not only are our price rates fair and affordable, but you also receive professional end-cleaning results on another, higher level of efficiency.
Call our lines and schedule a cleaning of your choosing. We offer a variety of different types of cleaning, no matter what the cleaning chore is, we are glad to do it, and we will do it well, no doubts there.
We excel at providing our customers with satisfying end-cleaning results without damaging or contaminating your home. Our cleaning materials and solutions are 100 percent organic and environment friendly, arguably better than the chemical based ones. Enjoy a clean, free of harmful pathogens disinfected home with us. We stand at the ready and wait for your call- seven days of the week and even on bank holidays.
End of Lease Cleaning Prices
1 Bed
starting from $185
4 Bed
starting from $390
2 Bed
starting from $295
5 Bed
starting from $499
3 Bed
starting from $330
End Of Lease Cleaning Services in Subiaco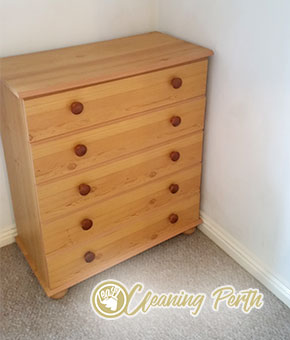 Your end of lease cleaning could now happen faster and easier than you could imagine! With our help you will have the chance to make your landlord fully satisfied with the condition of his/her rental after your stay in it.
Be sure that you will trust the best cleaning firm in Subiaco! What is more, we assure you that our prices are affordable and absolutely budget-friendly. You also have the chance to get free of charge re-cleaning if needed.
You can contact us right now if you want us to be your cleaning services provider. We are waiting for you!
Lease Cleaning in 6008, Subiaco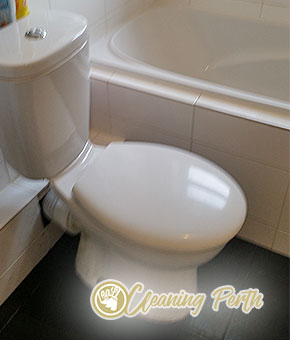 As you know, the end of lease cleaning is a responsibility of the tenant. If you do it professionally, you'll get your deposit money back. And the easiest way to do it professionally, is to rely on professional help.
You don't have to torture yourself with the end of lease cleaning because you have us. We offer professional end of lease cleaning services throughout the week and also on bank holidays, too. We are experienced and professional. We promise that we'll make your landlord's property the cleanest in Subiaco and you'll get your deposit back in full. Contact us today.
There is no need to waste your time and effort to do the annoying cleaning of the property you are moving out of. You can call us and we will provide our best end of lease cleaning service and you will be able to enjoy your full deposit from your old rented place and concentrate on your new home at the same time.
You can be certain that we provide the cleaning service with the best quality in Subiaco. You can always expect great results thanks to the professional tools and products which we use. Our company has a lot years of experience in this filed and we know how to achieve excellence.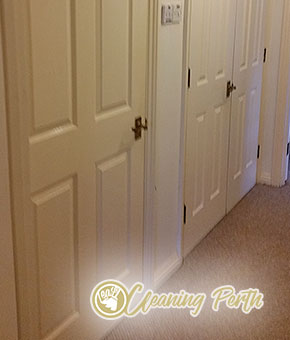 Of course, you can leave your leased property without cleaning it, but if you do it you'll lose your deposit money. And why should you throw all that money out of the window? You can get your deposit money back and not lift a finger to clean your property. Magic? No – professional cleaning.
We are the best end of lease cleaning company you can find in Subiaco. Not only are we experienced in the field and we clean everything with great detail, but our services are also affordable, too. Choose our end of lease cleaning services today and you'll get your deposit money tomorrow.
FAQ
No, our professional end of lease cleaning company doesn't offer to assist it's clients with the move-out from the property. We are only concerned with cleaning the premises of our clients and in fact we ask our clients to remove any personal belongings prior to our cleaning – both for your peace of mind and for ours, too. We will clean the furniture and appliances in your rented property, but we won't clean stuff that are not part of the interior of the rented premise.
From us you can expect a thorough professional cleaning of every room in your rented property. In your kitchen, we will remove grease and grime where applicable, clean sinks and taps, refrigerators and freezers and we'll even clean your oven. We will thoroughly sanitize every inch of your bathroom and in your bedroom and living areas we will dust and polish furniture and electronic devices, vacuum carpets and clean floors. If you have any additional demands, you can customize our cleaning service so that it meets your exclusive needs.
We have our very own professional cleaning equipment. Our cleaning products are patented and they are entirely environmentally friendly. This means that if you choose us to execute the end of lease cleaning of your property, absolutely no toxic chemicals will be introduced to your rented home. We believe that adequate cleaning can only be done with professional equipment, and we guarantee that our equipment is the best on the marker. And no, we don't ask our clients to pay any extras for our equipment – it's all included in the price.
0862802542We know that moving out is stressful for a lot of people and there are a lot of things that the tenant should take care of. If you are planning to move out and you are worried about the condition of the property you are vacating, you can call our company and hire our end of lease cleaning service.
We can assure you that our professional cleaners are the most competent ones in Subiaco. If you decide to trust us, we will use our professional cleaning products and equipment to make the accommodation look better than ever. We promise you that you will get your deposit back.