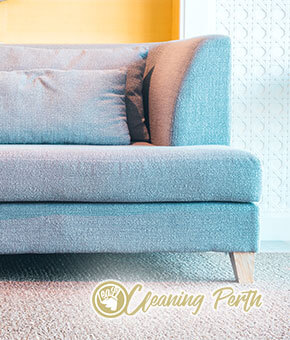 If you wish to keep your upholstery brand new for a long time, you should know you can do it without putting those nasty plastic covers on it. In fact, if you use our professional help, we'll clean your upholstery so good that it'll always look as if you've just bought it. We are also able to make your sofa's fiber completely stain-resistant, thanks to our miraculous SCOTCHGUAR Protector.
Contact us and book our professional sofa and upholstery cleaning services today. We are based in East Fremantle and we're able to clean big and small upholsteries alike. We're using modern equipment and we guarantee best results.
Sofa and Upholstery Cleaning
Small Rug
$20
3 Seater
$90
Large Rug
$30
Extra Seat
$30 per seat
Rug per sqm
$6.50
Dining Chair
$10
Armchair
$30
Office Chair
$15
2 Seater
$60
Car Seat
$30
Minimum Call Out Charge $60
Upholstery Cleaning in East Fremantle, 6158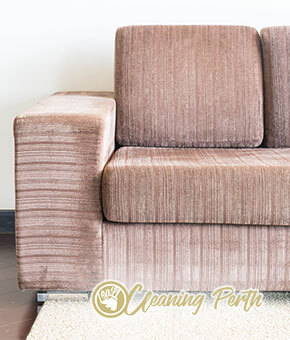 Buying new furniture is easy but preserving its good look pretty difficult. We advise you to think beyond the use of professional detergents and consider using the services of our qualified upholstery cleaners. They are at your disposal in East Fremantle and the nearby areas.
In our upholstery cleaning is included moving of any items obstructing the cleaning process, preliminary treatment of heavily polluted areas, deep steam cleaning by the method of hot water extraction and deodorising. This method of cleaning eliminates the microscopic contaminants completely and doesn't leave any residue on the upholstery.
Sofa Cleaning 6158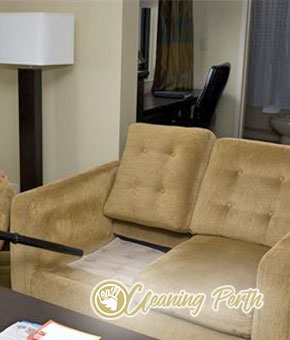 With our professional sofa and upholstery cleaning service you can rest assure your furniture is handled properly by the hands of real cleaning professionals with years of experience. If you let us clean your sofa and upholstery, you will see just how easy, stress-free and cheap it is to achieve the desired results.
We are one of the few professional cleaning services in East Fremantle that uses only earth-friendly cleaning materials and solutions that won't damage or contaminate your furniture and make them dangerous for your family. Count on us to walk the extra mile and deliver the end-cleaning results you long for.
It is always a good idea to take advantage of our professional upholstery cleaning. Our dedicated cleaners possess the requisite skills and expertise to clean all types of furniture made of fabric material. They are available in the whole East Fremantle and we are certain that you will be really pleased with the achieved level of cleanliness.
How does the method of hot water extraction work? Our technician will first carefully inspect the material of the furniture and then remove any items obstructing the cleaning process. After that, they will carry out a thorough hoovering and eliminate any loosen particles or accumulated dust. Once this is done, the furniture will be deep steam cleaned and deodorised. 0862802542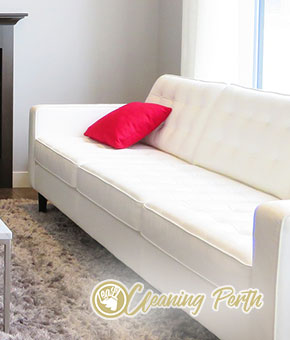 Your perfectly clean and healthy sofa is just a click away from you. Don't you want to be sure that you live in a dust and bacteria free environment? Then a good start would be to book our professional sofa and upholstery cleaning services in East Fremantle to deal with your soiled and stained piece of furniture. As you probably do not know, the couch, for example, can hold tons of allergens and germs in its base which cannot be fully eliminated with a vacuum cleaner.
That is why we have armed ourselves with the most powerful steaming machines which do not have no enemies and can perfectly sanitise and disinfect your furniture.