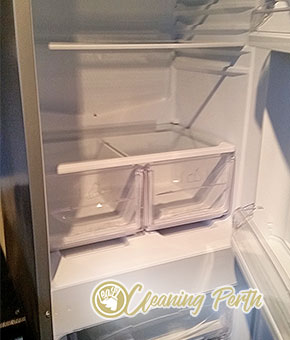 Let us introduce ourselves. We are Lease Cleaning Perth and we are a professional cleaning company, based in Perth. Our cleaning company offers a wide variety of professional cleaning services, from house cleaning to after builders cleaning at appealing rates. We are entirely customer-satisfaction oriented and that's why our professional cleaning services can be customized to meet your exclusive needs.
Our cleaning company is the best in Perth, because we have not only the best cleaning equipment, but also the best technicians. Each member of our team has undergone a special training where they were taught how to deliver each of the services we offer with utmost diligence and attention to detail. Our professional cleaning company uses only Eco-friendly cleaning products to deliver it's service.
Whichever of our professional cleaning services you choose, you can rest assured that our your home will be treated with great respect and diligence. Book our services, we guarantee we'll satisfy you completely.
End of Lease Cleaning Prices
1 Bed
starting from $185
4 Bed
starting from $390
2 Bed
starting from $295
5 Bed
starting from $499
3 Bed
starting from $330
End Of Lease Cleaning Services in Stirling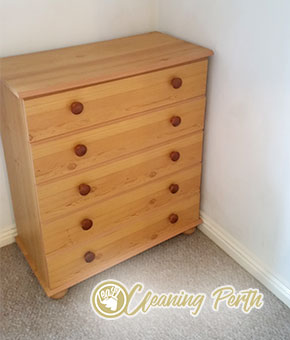 Did you know that if you clean your home before putting it on the market, you're likely to increase it's value with as much as 40 percent? According to real estate agents, if you simply dust your home before selling it, it'll become 80 percent more appealing to potential buyers. Imagine what it'll be if you cleaned it thoroughly.
Rely on our professional end of lease cleaning services because we can make your home sparkling clean. Our end of lease cleaning services can be yours only in Stirling. We promise that if you choose us, you won't regret it.
Lease Cleaning in 6021, Stirling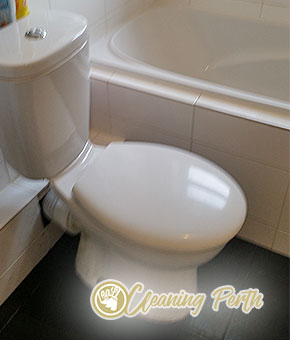 Of course, you can leave your leased property without cleaning it, but if you do it you'll lose your deposit money. And why should you throw all that money out of the window? You can get your deposit money back and not lift a finger to clean your property. Magic? No – professional cleaning.
We are the best end of lease cleaning company you can find in Stirling. Not only are we experienced in the field and we clean everything with great detail, but our services are also affordable, too. Choose our end of lease cleaning services today and you'll get your deposit money tomorrow.
We are offering end of lease cleaning services to every tenant, landlord or letting agent in Stirling. We are the only cleaning company in this area that can guarantee you to get full refund of your security deposit, which you prepaid prior to moving in. Now when it is time for you to move out or to prepare a perfect living environment for future renters, we are ready to assist you.
Our end of lease cleaning services will perfectly match your taste and budget. Thanks to our professionalism and hard work, we have gained the trust of hundreds of customers.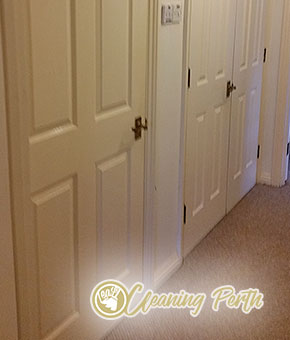 Moving is hard without having to think about refreshing your old rental place in order to receive the full amount of your deposit back. Our professional end of lease cleaning service located in Stirling is available for everybody.
We say everybody, because our pay rates are much more lower than any other professional cleaning service you will find in the area. We come fully equipped and prepared to clean whatever you have in store for us. Thanks to our diligent and capable employees and the modern equipment we have supplied them with we guarantee nothing but th best of results.
FAQ
No, our professional end of lease cleaning company doesn't offer to assist it's clients with the move-out from the property. We are only concerned with cleaning the premises of our clients and in fact we ask our clients to remove any personal belongings prior to our cleaning – both for your peace of mind and for ours, too. We will clean the furniture and appliances in your rented property, but we won't clean stuff that are not part of the interior of the rented premise.
From us you can expect a thorough professional cleaning of every room in your rented property. In your kitchen, we will remove grease and grime where applicable, clean sinks and taps, refrigerators and freezers and we'll even clean your oven. We will thoroughly sanitize every inch of your bathroom and in your bedroom and living areas we will dust and polish furniture and electronic devices, vacuum carpets and clean floors. If you have any additional demands, you can customize our cleaning service so that it meets your exclusive needs.
We have our very own professional cleaning equipment. Our cleaning products are patented and they are entirely environmentally friendly. This means that if you choose us to execute the end of lease cleaning of your property, absolutely no toxic chemicals will be introduced to your rented home. We believe that adequate cleaning can only be done with professional equipment, and we guarantee that our equipment is the best on the marker. And no, we don't ask our clients to pay any extras for our equipment – it's all included in the price.
0862802542As you know, cleaning the rented place is an obligation of renters. If you manage to make the place look as it did before you rented it – you'll get your deposit money back for sure, if not – you're likely to leave without getting any part of your deposit. End of lease cleaning is a time- and effort-consuming activity, however.
And that's why we're here to help you. We offer professional end of lease cleaning services in Stirling, our services are affordable and available throughout the week and on bank holidays, too. We are able to assist landlords and renters alike. Choose us today.