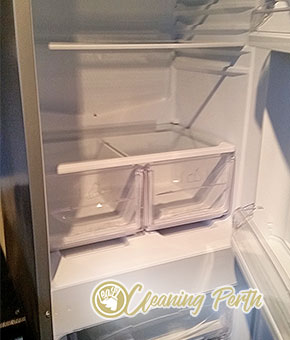 We are the founders of the most reputable professional cleaning company in Perth, Australia. We are two brothers who truly believe that everybody deserves to live in a clean and healthy environment and that is why we want to provide them with it. Our company is called Lease Cleaning Perth and its name is related to professionalism and dedication.
We invested in high end cleaning equipment and materials which are preliminary tested to make sure that they are absolutely non-harmful for your family or for you. Plus, unlike the rest cleaning companies in Perth, we chose to go green. All of our products are environmentally responsible but powerful enough to fight against all forms of grime and impurities. We can guarantee for their efficiency.
The cleaners, who work for us since the very beginning, are professionals with rich experience in cleaning various premises- not only residential ones, but commercial as well.
End of Lease Cleaning Prices
1 Bed
starting from $185
4 Bed
starting from $390
2 Bed
starting from $295
5 Bed
starting from $499
3 Bed
starting from $330
End Of Lease Cleaning Services in Kalamunda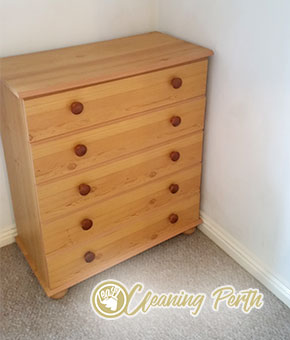 Pack up your bags and get ready because our cleaning team is coming to ensure that your full deposit is returned and you have a nice moving out. Our end of lease cleaning service is doing pretty well on the Kalamunda market. We have carried out our service to hundreds of people all across Perth this season and we have left both renters and homeowners satisfied.
With an end of lease cleaning service, and especially ours, you pay far less for it than the amount you would lose from the deposit. We deliver high quality, professionalism and excellent results.
Lease Cleaning in 6076, Kalamunda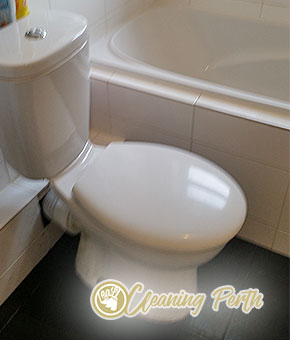 Any homeowner wanting to freshen up the property they are lending could rely on us. Our end of lease cleaning service not only saves a tenant's deposit, but we also insure that the homeowner will have new renters very soon.
If you need us, all you have to do is book an appointment and from there our cleaning team will arrive on time and get to work. Everyone who is working behind the service has had years of experience in the Kalamunda field. When they get to work, they make sure that the job is done in the right way.
It is our greatest achievement, time after time, to have every client that has chosen our service, to be happy and certain that they have made a good choice. With our end of lease cleaning service, we maybe just cleaning up any rented property, but with that, we contribute to making the moving out of a client as enjoyable as possible.
The satisfaction doesn't go only for the client, the landlord's chances of getting new renters increases to one-hundred percent. Our team is mainly experts in the Kalamunda industry and we work with very high standards which we never fail to uphold.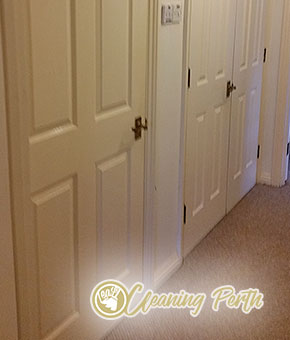 Is your lease agreement about to expire soon? You know what you should do, right? Cleaning the landlord's property is a must if you wish to receive a full refund on your deposit money. But to do it, you'll need a lot of time and effort, which you can surely dedicate on your new home.
Rely on us to clean your rented place. We guarantee we'll make it spotless and your landlord will be more than happy to give you your deposit money back. We offer professional end of lease cleaning services exclusively in Kalamunda. Book us and get your deposit money back.
FAQ
No, our professional end of lease cleaning company doesn't offer to assist it's clients with the move-out from the property. We are only concerned with cleaning the premises of our clients and in fact we ask our clients to remove any personal belongings prior to our cleaning – both for your peace of mind and for ours, too. We will clean the furniture and appliances in your rented property, but we won't clean stuff that are not part of the interior of the rented premise.
From us you can expect a thorough professional cleaning of every room in your rented property. In your kitchen, we will remove grease and grime where applicable, clean sinks and taps, refrigerators and freezers and we'll even clean your oven. We will thoroughly sanitize every inch of your bathroom and in your bedroom and living areas we will dust and polish furniture and electronic devices, vacuum carpets and clean floors. If you have any additional demands, you can customize our cleaning service so that it meets your exclusive needs.
We have our very own professional cleaning equipment. Our cleaning products are patented and they are entirely environmentally friendly. This means that if you choose us to execute the end of lease cleaning of your property, absolutely no toxic chemicals will be introduced to your rented home. We believe that adequate cleaning can only be done with professional equipment, and we guarantee that our equipment is the best on the marker. And no, we don't ask our clients to pay any extras for our equipment – it's all included in the price.
0862802542We know you want to get your deposit money back, and why wouldn't you – you paid a bag of money for it, after all. But, if you don't rely on professional help, you might fail to get your deposit back. Many landlords will return the deposit in full only if their tenant has booked professionals to assist them.
And that's why we're here today, too. Instead of torturing yourself with the end of lease cleaning – let us help you. We offer professional end of lease cleaning services throughout the week, only in Kalamunda. Rely on our help – we promise good results.