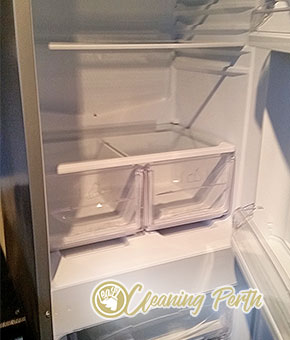 Nowadays everybody is always busy and we count all the hours we have for ourselves. Finding enough time to be great at work and still own a perfectly clean home is a difficult thing to achieve. But not anymore! Now you can count on Lease Cleaning Perth to achieve the best results for your home.
Our company offers a vast variety of cleaning services which can take a wonderful care of every part of your house. Call us now and we will prove you that in entire Perth there is no other better cleaning company.
We can always promise our customers the highest level of quality for a very reasonable price. The reason why we are so confident about the excellency of our work is because our cleaners are the most competent ones in entire Perth and they always prove that our company can satisfy every single need of our customers very easily.
End of Lease Cleaning Prices
1 Bed
starting from $185
4 Bed
starting from $390
2 Bed
starting from $295
5 Bed
starting from $499
3 Bed
starting from $330
End Of Lease Cleaning Services in Parmelia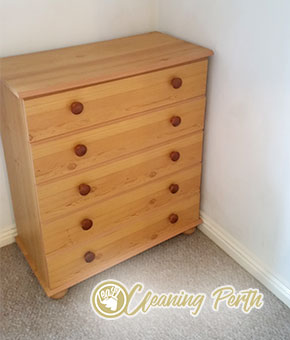 If you are about to move out you are probably aware of the fact that your landlord expects to see the property cleaned up to scratch. As cleaning a leased unit may be quite a task, we suggest that you give the green light to our dedicated cleaning experts and focus on more important things.
They will visit you at your preferred time frame and clean in detail every area of the leased property. Expect nothing but scrupulous cleanliness, our representatives possess the necessary skills and professional equipment to deal with every cleaning issue. For your convenience, our end of lease cleaning is available in the entire Parmelia.
Lease Cleaning in 6167, Parmelia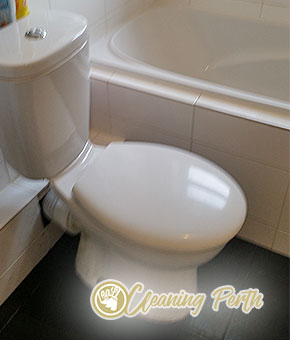 When it comes to end of lease cleaning, it's always better to rely on professional help. Professionals are experienced which means they are trained to clean everything to perfection, without turning a blind eye on anything. They are also supplied with professional gear with which they can completely sanitize any surface. And when your landlord sees their property sparkling clean, they'll be more than happy to give you your deposit money back.
Rely on our professional end of lease cleaning services if you want to get your deposit back without any effort. We operate in Parmelia and we guarantee perfect results.
Moving out day is closing in and you will soon be saying hello to your new home, but before you go, you have to do one more thing – You have to secure your deposit, and that is not going to happened if the homeowner doesn't like the conditions of the property.
If cleaning is beyond your abilities, then you can always turn to someone for help. We can, for example provide you with an end of lease cleaning service. Just make an appointment with us and we will send to you team who are experts in the Parmelia field and will thoroughly clean the property, ensuring you a full deposit return.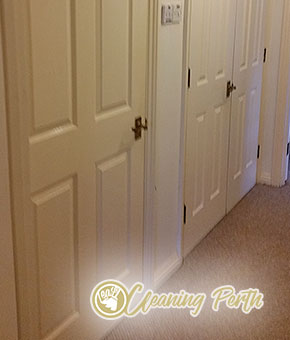 For your moving out to go as smooth as possible, make sure to plan ahead and don't forget a single thing. Do yourself a huge favor and make an effort to clean up the property so that you can collect your deposit, and if you discover that reaching the required goal is beyond your abilities, you can always rely on our end of lease cleaning service.
Just book you appointment and our cleaning team will be with you, bringing along with them our high standards and professionalism. Everyone working behind the service is an expert in the Parmelia field, so expect nothing less than satisfaction.
FAQ
No, our professional end of lease cleaning company doesn't offer to assist it's clients with the move-out from the property. We are only concerned with cleaning the premises of our clients and in fact we ask our clients to remove any personal belongings prior to our cleaning – both for your peace of mind and for ours, too. We will clean the furniture and appliances in your rented property, but we won't clean stuff that are not part of the interior of the rented premise.
From us you can expect a thorough professional cleaning of every room in your rented property. In your kitchen, we will remove grease and grime where applicable, clean sinks and taps, refrigerators and freezers and we'll even clean your oven. We will thoroughly sanitize every inch of your bathroom and in your bedroom and living areas we will dust and polish furniture and electronic devices, vacuum carpets and clean floors. If you have any additional demands, you can customize our cleaning service so that it meets your exclusive needs.
We have our very own professional cleaning equipment. Our cleaning products are patented and they are entirely environmentally friendly. This means that if you choose us to execute the end of lease cleaning of your property, absolutely no toxic chemicals will be introduced to your rented home. We believe that adequate cleaning can only be done with professional equipment, and we guarantee that our equipment is the best on the marker. And no, we don't ask our clients to pay any extras for our equipment – it's all included in the price.
0862802542If you call our company, we promise you that we can make the process of moving out much more pleasant for you. Book our end of lease cleaning service and we will achieve the best possible condition of the property you are vacating.
We offer our help across entire Parmelia and we will gladly take on the task to transform any mess into a wonderful place for living. When we are done, we guarantee you that your landlord will be more than happy with the condition of his/ her property and he/ she will have no other choice but to give you your full deposit back.