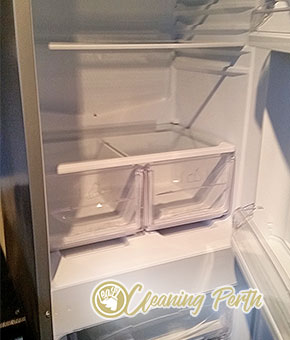 Established three years ago, Lease Cleaning Perth provides commercial and residential cleaning services throughout all of Perth. We have perfected our services to the maximum which made us top rated cleaning provider in this city. We are able to offer to every citizen of Perth a service that will suit their budget and needs.
Have in mind that our cleaning company is not limited to the basic professional cleaning services. Upon request, we can customise a package to your specific requirements. By letting us undertake the cleaning, you will rest assured that everything is under control. Savour the satisfaction of seeing your property professionally sanitised and disinfected by our diligent cleaners you can always rely on.
Whenever you need our professional cleaning assistance, we've got you covered as we are available seven days of the week, with no exceptions. Contact us today and we will provide you with more detailed information.
End of Lease Cleaning Prices
1 Bed
starting from $185
4 Bed
starting from $390
2 Bed
starting from $295
5 Bed
starting from $499
3 Bed
starting from $330
End Of Lease Cleaning Services in Henderson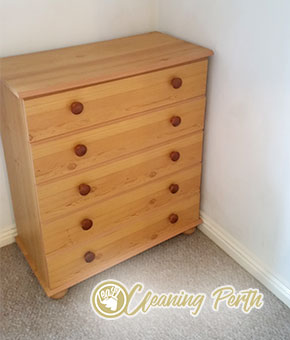 According to the lease agreement, every tenant is expected to leave the leased property in a perfect condition in order to keep the security deposit. The easiest way to do it is to turn to our cleaning company based in Henderson and book our end of lease cleaning services. We have spent long years in this cleaning business and we know what every landlord expects from a tenant.
Place your trust in us and we will do miracles to your property, ensuring your deposit back. Make sure to give us a call and we will arrange you an appointment.
Lease Cleaning in 6166, Henderson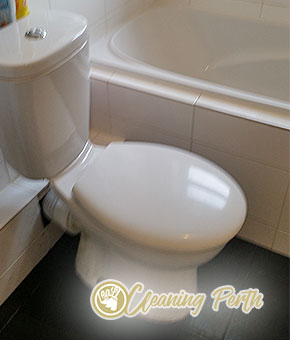 One quick clean up of the flat will not be enough for your landlord to fully return your deposit. If you run out of options you can hire us, we will provide you with an end of lease cleaning service, a favorite choice on the Henderson market.
We have pretty high standards and we make sure that our service is accessible to as many people as possible. With our help, you will save a lot of money. Our entire team is made up of people who have years of experience in the industry and they will not let a client down.
Before leaving the leased property, the tenant needs to ensure the same level of cleanliness stated in the move-in report. As most of the people don't organise deep cleaning on a regular basis, this may turn to be quite a job. Our company has been specialising in end of lease cleaning for several years and everyone in Henderson, who wants to avoid any deductions from the security deposit is welcome to contact us.
We are able to offer a comprehensive overall cleaning carried out by a team of professionally trained and experienced specialists. Our friendly call centre agents are constantly at customers' disposal, so don't hesitate to contact them.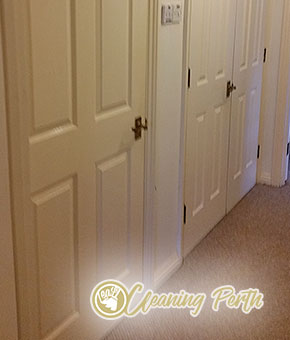 Every tenant wants to move out without any complications. However, not everyone is able to prepare the leased property for the inventory inspection on their own. If you are considering booking a professional end of lease cleaning, our company is your best alternative in the entire Henderson.
We are able to offer you the assistance of our properly trained and comprehensive cleaners, who will leave your property perfectly clean, free of hidden sources of dirt. Practice shows that landlords can sometimes be really demanding. For this reason, our end of lease cleaning has a 48-hours guarantee. In case of any cleaning issues, we will visit you again for a re-clean.
FAQ
No, our professional end of lease cleaning company doesn't offer to assist it's clients with the move-out from the property. We are only concerned with cleaning the premises of our clients and in fact we ask our clients to remove any personal belongings prior to our cleaning – both for your peace of mind and for ours, too. We will clean the furniture and appliances in your rented property, but we won't clean stuff that are not part of the interior of the rented premise.
From us you can expect a thorough professional cleaning of every room in your rented property. In your kitchen, we will remove grease and grime where applicable, clean sinks and taps, refrigerators and freezers and we'll even clean your oven. We will thoroughly sanitize every inch of your bathroom and in your bedroom and living areas we will dust and polish furniture and electronic devices, vacuum carpets and clean floors. If you have any additional demands, you can customize our cleaning service so that it meets your exclusive needs.
We have our very own professional cleaning equipment. Our cleaning products are patented and they are entirely environmentally friendly. This means that if you choose us to execute the end of lease cleaning of your property, absolutely no toxic chemicals will be introduced to your rented home. We believe that adequate cleaning can only be done with professional equipment, and we guarantee that our equipment is the best on the marker. And no, we don't ask our clients to pay any extras for our equipment – it's all included in the price.
0862802542We know that moving out is stressful for a lot of people and there are a lot of things that the tenant should take care of. If you are planning to move out and you are worried about the condition of the property you are vacating, you can call our company and hire our end of lease cleaning service.
We can assure you that our professional cleaners are the most competent ones in Henderson. If you decide to trust us, we will use our professional cleaning products and equipment to make the accommodation look better than ever. We promise you that you will get your deposit back.