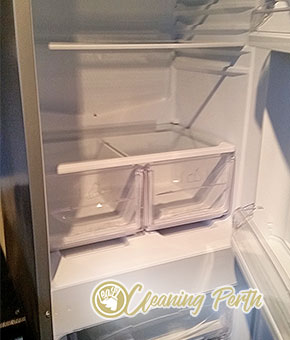 We are Lease Cleaning Perth and we are all you need if you want to keep your home or office neat. We are leaders in the professional cleaning business in Perth, we have many years of experience and we are entirely customer-satisfaction oriented.
We decided to set up our own professional cleaning company because we knew how busy your schedules were and how little time you had left. We gathered a team of professional cleaners from all around the world and we trained them to use our ultramodern cleaning gear. We also taught out team to never turn a blind eye on any detail.
We can clean anything – from the stain on you carpet to your gutters. We have the tools and means to do it quickly and professionally. Our cleaning services are hour-based and most of them come with a 48-hour guarantee. Book our services, we promise we'll satisfy you completely.
End of Lease Cleaning Prices
1 Bed
starting from $185
4 Bed
starting from $390
2 Bed
starting from $295
5 Bed
starting from $499
3 Bed
starting from $330
End Of Lease Cleaning Services in Armadale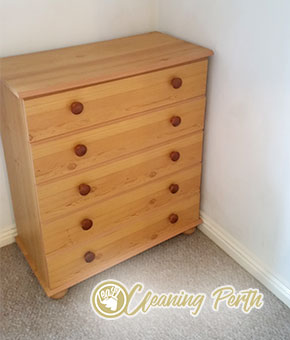 Cleaning a leased property is quite a job. Not many people carry out a deep cleaning on a weekly basis. If your rental contract is soon to finish, better don't put your deposit at risk but book our professional end of lease cleaning.
What we have for you is a comprehensive and competitively priced cleaning service that ensures the pristine level of cleanliness your landlord expects to see. Our hard-working and diligent experts are currently available all over Armadale and will be on your doorstep at a time that suits you best. For your peace of mind, our end of lease cleaning has a 48-hours guarantee.
Lease Cleaning in 6112, Armadale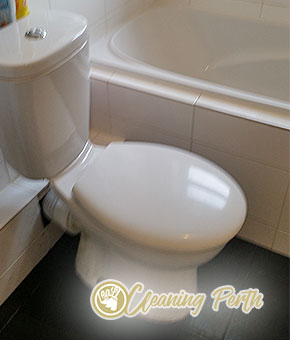 Establish a contact with our company if you seek out reliable and efficient end of lease cleaning services, adjustable to properties in Armadale. We are experts with considerable amount of years' experience in this exact type of cleaning and we can give you our word that we will leave you satisfied and impressed.
Our end of lease cleaning services are very convenient and flexible. We are available seven days of the week and we work with extended hours. Leave the property in the hands of our professional cleaners and you will be grateful for choosing us.
At a certain moment in your life you will need some additional help with your cleaning chores, no matter whether you are a landlord or a tenant. For this purpose we have specially designed our end of lease cleaning services in such a way to match everybody's taste and cover everybody's needs.
We work with the most diligent and hard working housekeepers who are ready to help every tenant or landlord in Armadale. Our prices are some of the most affordable in the entire area which make our offer even more tempting. Please do not think twice to book us.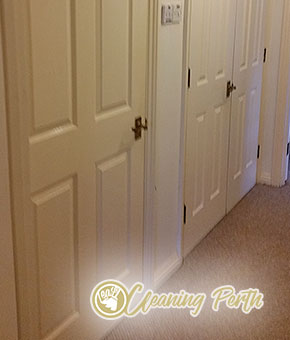 When you have to pack up all your things, take care of the move and settle in your new place, cleaning the old rental property surely isn't the first thing in your to-do list, right? Nevertheless, you have to do it – otherwise you'll lose all those money you gave for the deposit.
We can alleviate you of the end of lease cleaning, just call us and book our professional services. Our end of lease cleaning service is available in Armadale. We can assist landlords and renters alike, people living in houses and those living in apartments. We promise perfect results, book us today.
FAQ
No, our professional end of lease cleaning company doesn't offer to assist it's clients with the move-out from the property. We are only concerned with cleaning the premises of our clients and in fact we ask our clients to remove any personal belongings prior to our cleaning – both for your peace of mind and for ours, too. We will clean the furniture and appliances in your rented property, but we won't clean stuff that are not part of the interior of the rented premise.
From us you can expect a thorough professional cleaning of every room in your rented property. In your kitchen, we will remove grease and grime where applicable, clean sinks and taps, refrigerators and freezers and we'll even clean your oven. We will thoroughly sanitize every inch of your bathroom and in your bedroom and living areas we will dust and polish furniture and electronic devices, vacuum carpets and clean floors. If you have any additional demands, you can customize our cleaning service so that it meets your exclusive needs.
We have our very own professional cleaning equipment. Our cleaning products are patented and they are entirely environmentally friendly. This means that if you choose us to execute the end of lease cleaning of your property, absolutely no toxic chemicals will be introduced to your rented home. We believe that adequate cleaning can only be done with professional equipment, and we guarantee that our equipment is the best on the marker. And no, we don't ask our clients to pay any extras for our equipment – it's all included in the price.
0862802542Booking a professional end of lease cleaning is the most reliable way to bring your rented property in order for the inventory inspection. Our company has been specialising in the area for several years already and today we are able to provide you with a first class service that includes overall deep cleaning with the provision of professional cleaning equipment.
Our vetted cleaners can visit you quickly in the entire Armadale and we are certain that your landlord will find their performance fantastic. Contact our responsive call centre agents and they will tell you also about our 48-hours guarantee.