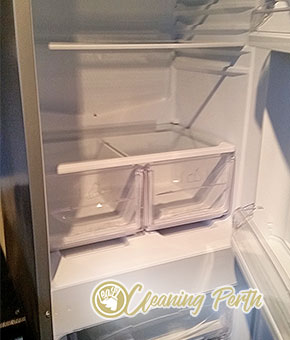 Perth has been chosen by our company to experience the full effect of our capable cleaning technicians. Lease Cleaning Perth is an effective, professional cleaning service with years of experience and thousands of satisfied customers. Whether you need your carpets deeply cleaned or your house freshened after builders have contaminated it with dust and bacteria, that is hard to see, but never the less it is there, we are the right people for the job.
With the high quality cleaning equipment in the hands of our capable technicians, we are more than sure that we can satisfy your needs for a clean, disinfected home. There are plenty of cleaning services, but ours is one of a kind- with teams solely built of skilled, trained professionals we are more than confident in being able to bring you the best end-cleaning results. They are diligent and friendly, fully devoted on their careers as professional cleaning technicians.
End of Lease Cleaning Prices
1 Bed
starting from $185
4 Bed
starting from $390
2 Bed
starting from $295
5 Bed
starting from $499
3 Bed
starting from $330
End Of Lease Cleaning Services in Duncraig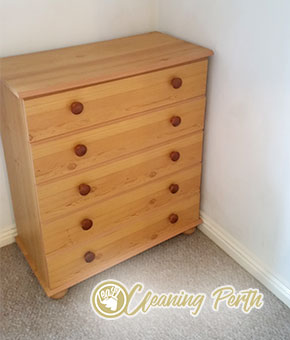 Is your lease agreement about to expire soon? You know what you should do, right? Cleaning the landlord's property is a must if you wish to receive a full refund on your deposit money. But to do it, you'll need a lot of time and effort, which you can surely dedicate on your new home.
Rely on us to clean your rented place. We guarantee we'll make it spotless and your landlord will be more than happy to give you your deposit money back. We offer professional end of lease cleaning services exclusively in Duncraig. Book us and get your deposit money back.
Lease Cleaning in 6023, Duncraig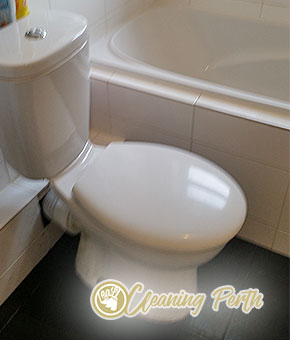 A proper end of lease cleaning is a significant part of a hassle-free moving out. Our company has vast experience in the area and all renters in Duncraig are welcome to leave the final cleaning of their leased property to us.
We are able to offer a comprehensive and thorough overall cleaning carried out by a mobile team of fully trained and experienced cleaners. As inventory clerks often search for dirt in unsuspected places, rest assured that even difficult to reach areas will be left completely free of dust. With us you are always on the safe side. Our end of lease cleaning is a guaranteed service and if necessary, we will come back for a re-clean.
There is no need to waste your time and effort to do the annoying cleaning of the property you are moving out of. You can call us and we will provide our best end of lease cleaning service and you will be able to enjoy your full deposit from your old rented place and concentrate on your new home at the same time.
You can be certain that we provide the cleaning service with the best quality in Duncraig. You can always expect great results thanks to the professional tools and products which we use. Our company has a lot years of experience in this filed and we know how to achieve excellence.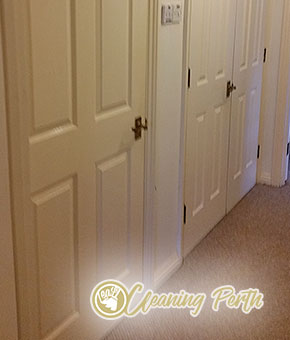 After the tenant moves out, you are left with a property that isn't the most attractive to new potential clients, but with our end of lease cleaning service, that problem can be solved. We are the life savers of all homeowners, just make an appointment with us and our cleaning team will be at the property and get down to work.
We have set our bar for quality very high and we tend to keep it that way. Our entire team is made up of professionals in the Duncraig field and we carry out the service with professionalism, great quality and nothing less than excellent results.
FAQ
No, our professional end of lease cleaning company doesn't offer to assist it's clients with the move-out from the property. We are only concerned with cleaning the premises of our clients and in fact we ask our clients to remove any personal belongings prior to our cleaning – both for your peace of mind and for ours, too. We will clean the furniture and appliances in your rented property, but we won't clean stuff that are not part of the interior of the rented premise.
From us you can expect a thorough professional cleaning of every room in your rented property. In your kitchen, we will remove grease and grime where applicable, clean sinks and taps, refrigerators and freezers and we'll even clean your oven. We will thoroughly sanitize every inch of your bathroom and in your bedroom and living areas we will dust and polish furniture and electronic devices, vacuum carpets and clean floors. If you have any additional demands, you can customize our cleaning service so that it meets your exclusive needs.
We have our very own professional cleaning equipment. Our cleaning products are patented and they are entirely environmentally friendly. This means that if you choose us to execute the end of lease cleaning of your property, absolutely no toxic chemicals will be introduced to your rented home. We believe that adequate cleaning can only be done with professional equipment, and we guarantee that our equipment is the best on the marker. And no, we don't ask our clients to pay any extras for our equipment – it's all included in the price.
0862802542When moving out from rented property, you have to do the end of lease cleaning in order to get your deposit back. If you want to be sure that you are leaving the place in a perfect condition, you can let us take care of it if it's located in Duncraig.
Our team will serve you as fast as possible and you will definitely like the results. We always do our best in order to help our clients and make them proud they decided to trust us. Be sure that your end of lease cleaning will be the best one ever!