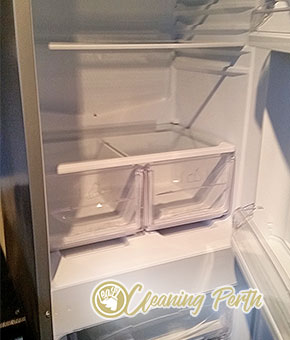 If you accept nothing but the best for your home, we can assure you that Lease Cleaning Perth is the right cleaning company for you. We are known to be the only provider of cleaning services in Perth who offers such high-quality services.
No matter how simple or difficult the chore you want us to carry out is, we can do it with ease and in a very short amount of time. You shouldn't miss the opportunity to try our wonderful cleaning services. Our highly competent cleaners can do different modifications to our services in order to fit your preferences.
We can assure you that the prices of our services are among the most competitive ones in Perth. Despite our inexpensive fees, we don't like to compromise with the quality of our work. This is why we always use professional tools and cleaning solutions. Another advantage of hiring us is that we work seven days a week, so feel free to contact us anytime.
End of Lease Cleaning Prices
1 Bed
starting from $185
4 Bed
starting from $390
2 Bed
starting from $295
5 Bed
starting from $499
3 Bed
starting from $330
End Of Lease Cleaning Services in Swan View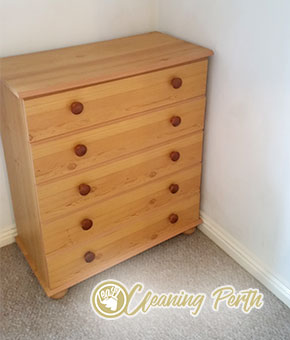 If you are planning to move out and you need help with the cleaning of the place in order to present it in a good condition to your landlord and get your deposit back, you can always rely on our company's end of lease cleaning service.
If the property you are vacating is located in Swan View, you can be sure that we are your best option when it comes to high-quality service. Despite our excellent work, we will charge you a very affordable fee. If you decide to trust us, we promise you that the whole accommodation will look spick-and-span and your landlord will be very pleased.
Lease Cleaning in 6056, Swan View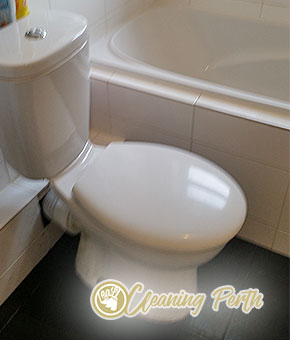 Do you know what benefits professional end of lease cleaning has over nonprofessional cleaning? For starters, relying on professionals will guarantee you a full refund on your deposit money. Moreover, it will save you time and effort and it make leaving your rented property spotless possible.
Don't waste your time with the end of lease cleaning – let us do it for you. We offer professional end of lease cleaning services only in Swan View throughout the week and also on bank holidays, too. Our end of lease cleaning services are delivered by experienced professionals who will make your leased home shine. Choose us.
Every tenant knows that if they don't clean the leased property prior to moving out, the landlord will certainly find a reason to keep the security deposit. We are a well-established and serious cleaning company and all our operatives are masters at end of lease cleaning.
If you are interested in booking a first class cleaning service in the area of Swan View that ensures a pristine level of cleanliness and brings peace of mind, don't hesitate to dial our number. For your assurance, we give you the possibility to inform us of any cleaning issues within 48-hours upon completion of our cleaning. We will send our cleaners back to re-clean any missed areas.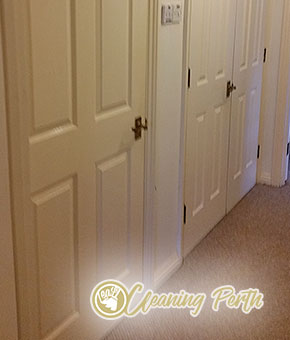 When moving out, a tenant must always take responsibility for the property they have inhabited for that period of time. If the property is too dirty for the tenant to get their deposit back, their option is to either try very hard, or hire an end of lease cleaning service.
If the second choice is picked, our service is your path way to a swift and easy moving out. We make sure that not only the clients get their deposits back, but also for the landlords to have new renters pretty soon. The team behind the service is consisted of people who have been in the Swan View industry for quite some time, they know how to leave clients satisfied.
FAQ
No, our professional end of lease cleaning company doesn't offer to assist it's clients with the move-out from the property. We are only concerned with cleaning the premises of our clients and in fact we ask our clients to remove any personal belongings prior to our cleaning – both for your peace of mind and for ours, too. We will clean the furniture and appliances in your rented property, but we won't clean stuff that are not part of the interior of the rented premise.
From us you can expect a thorough professional cleaning of every room in your rented property. In your kitchen, we will remove grease and grime where applicable, clean sinks and taps, refrigerators and freezers and we'll even clean your oven. We will thoroughly sanitize every inch of your bathroom and in your bedroom and living areas we will dust and polish furniture and electronic devices, vacuum carpets and clean floors. If you have any additional demands, you can customize our cleaning service so that it meets your exclusive needs.
We have our very own professional cleaning equipment. Our cleaning products are patented and they are entirely environmentally friendly. This means that if you choose us to execute the end of lease cleaning of your property, absolutely no toxic chemicals will be introduced to your rented home. We believe that adequate cleaning can only be done with professional equipment, and we guarantee that our equipment is the best on the marker. And no, we don't ask our clients to pay any extras for our equipment – it's all included in the price.
0862802542Usually at the end of the lease, one has a bunch of things to arrange and on the top of that, the leased property needs to be cleaned up to scratch. We have vast experience working with renters in Swan View and our end of lease cleaning services prove to be suitable for every need. Regardless of the condition of the property, our skilful cleaners always ensure the desired level of cleanliness.
If you also want to move out without any complications, feel free to contact us. We are positive that your landlord will be very pleased with our performance.