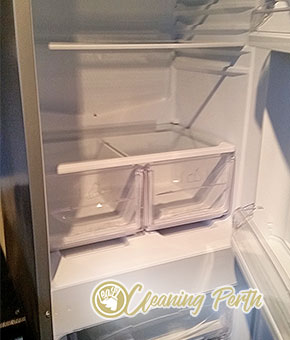 If you are looking for a professional and thorough cleaning company in Perth, you should call us. We are Lease Cleaning Perth and we're the best in the professional cleaning business. We are diligent and our services are amazing both in terms of flexibility and performance-price ratios, too.
We are relatively young in the professional cleaning business – our professional cleaning company was established just three years ago, but we are motivated to become the best in the business. We have invested a lot of effort and money into getting the best cleaning gear and cleaning products the market has to offer.
Our professional cleaning company is incredibly flexible. We can assist homeowners, renters and property developers and we can clean anything – from your garden to your oven. Whichever of our professional cleaning services you decide to book, we guarantee you'll get the best service available. Choose us today, we promise 100 percent customer satisfaction.
End of Lease Cleaning Prices
1 Bed
starting from $185
4 Bed
starting from $390
2 Bed
starting from $295
5 Bed
starting from $499
3 Bed
starting from $330
End Of Lease Cleaning Services in Joondalup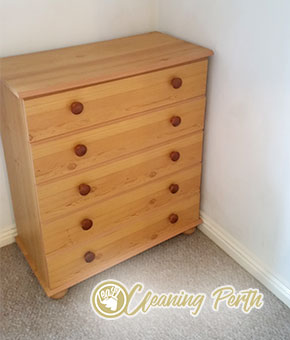 If you are moving out soon and you haven't cleaned the property than you have got to act fast. Do whatever you can and if you stumble you can always rely on us. Our end of lease cleaning service is your chance of saving your entire deposit. Our cleaning team is one of the best you will see in the Joondalup industry.
Book your appointment and our team will be with your right on time. They will make sure that the landlord's next clients will instantly fall in love with the property.
Lease Cleaning in 6027, Joondalup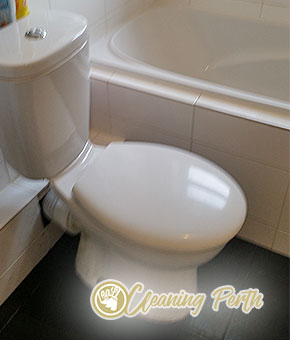 If you want to receive your deposit money back, you better clean your leased property. No, not tidy up – if you do that, you risk losing your deposit. Rather, you should really wipe every surface clean if you want to get your deposit back – and the deposit you paid was a lot, really.
Rely on us if you want your deposit money back. We are based in Joondalup and we offer professional end of lease cleaning services. Our services are delivered by experienced professionals in the field of end of lease cleaning. Call us and book today, we guarantee good results.
Before leaving the leased property, the tenant needs to ensure the same level of cleanliness stated in the move-in report. As most of the people don't organise deep cleaning on a regular basis, this may turn to be quite a job. Our company has been specialising in end of lease cleaning for several years and everyone in Joondalup, who wants to avoid any deductions from the security deposit is welcome to contact us.
We are able to offer a comprehensive overall cleaning carried out by a team of professionally trained and experienced specialists. Our friendly call centre agents are constantly at customers' disposal, so don't hesitate to contact them.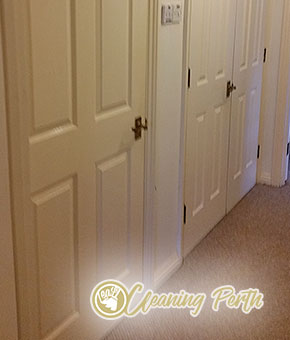 If you want to receive a full refund on your deposit money, you'll have to clean your landlord's property to perfection. The end of lease cleaning is an obligation of the tenant anyway, but if you rely on professional assistance, chances are you'll get your deposit in full without any trouble. On the contrary, if you rely on yourself, being a nonprofessional, you can always forget to wipe something and this may cost you your deposit money.
Call us and book our professional end of lease cleaning services if you want to get your deposit money back. We work in Joondalup and we promise good results.
FAQ
No, our professional end of lease cleaning company doesn't offer to assist it's clients with the move-out from the property. We are only concerned with cleaning the premises of our clients and in fact we ask our clients to remove any personal belongings prior to our cleaning – both for your peace of mind and for ours, too. We will clean the furniture and appliances in your rented property, but we won't clean stuff that are not part of the interior of the rented premise.
From us you can expect a thorough professional cleaning of every room in your rented property. In your kitchen, we will remove grease and grime where applicable, clean sinks and taps, refrigerators and freezers and we'll even clean your oven. We will thoroughly sanitize every inch of your bathroom and in your bedroom and living areas we will dust and polish furniture and electronic devices, vacuum carpets and clean floors. If you have any additional demands, you can customize our cleaning service so that it meets your exclusive needs.
We have our very own professional cleaning equipment. Our cleaning products are patented and they are entirely environmentally friendly. This means that if you choose us to execute the end of lease cleaning of your property, absolutely no toxic chemicals will be introduced to your rented home. We believe that adequate cleaning can only be done with professional equipment, and we guarantee that our equipment is the best on the marker. And no, we don't ask our clients to pay any extras for our equipment – it's all included in the price.
0862802542With our professional end of lease cleaning service located in Joondalup, we have served over a hundred landlord and renters in the past few months. We are extremely efficient and well-prepared for any dirt, stains or clutter that may come our way.
If are in need of a cleaning, we stand at the ready. With pay rates much more lower than any other cleaning service, but still as effective and efficient we stand at the top. We have equipped our cleaners with the latest cleaning materials and equipment for a better, more thorough cleaning.