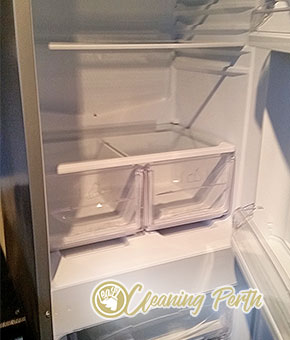 Lease Cleaning Perth is a progressive cleaning company committed to customer satisfaction. If there are any areas of your home or commercial premise that you find difficult to clean, our professional cleaners are close to you in the entire Perth. Having several years of experience, they are specialised in a variety of cleaning services. You can count on them for everything from a small domestic duty to a major cleaning project. Just specify your requirements and leave the rest to us.
By letting our team take the cleaning duties off your to-do list, you earn yourself extra free time and peace of mind. Rest assured that the job will be implemented in a sufficient manner just like you expect. All our representatives have undergone extensive training, which enables them to deal with all types of housework. With us you are guaranteed to receive a cleaning solution in relation to your individual needs for a reasonable price.
End of Lease Cleaning Prices
1 Bed
starting from $185
4 Bed
starting from $390
2 Bed
starting from $295
5 Bed
starting from $499
3 Bed
starting from $330
End Of Lease Cleaning Services in Hamersley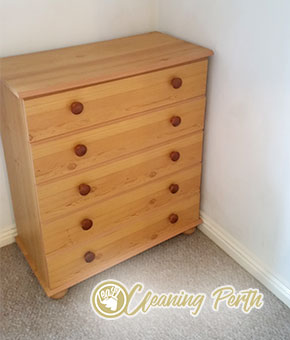 If you are about to move out, but you are slammed with work and you have hundreds of other responsibilities, the last thing you want to do is perform a lease cleaning all by yourself. It is tiring, backbreaking and time consuming. We are a professional end of lease cleaning service and we offer to do it for you.
Outsource this dull cleaning chore to us and we will provide only the best cleaning on your soon-to-be-former apartment. We guarantee that our cleaning technicians are extremely diligent and well-prepared to face whatever you have in store for them.
Lease Cleaning in 6022, Hamersley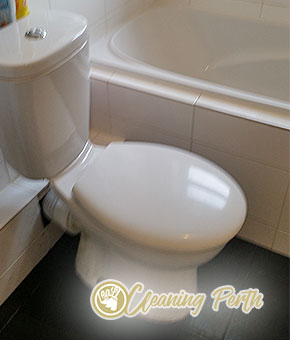 There are a lot of things which make the whole process of moving out very tiresome. Cleaning the entire property so that your landlord is happy with its final condition is yet another annoying thing you should do before you move out.
There is no need to worry. Call our company and we will provide the best end of lease cleaning in Hamersley. You can definitely trust us because we have so many years of experience in this field that we have learned how to tackle even the toughest stains with ease. We are sure that your landlord will have no other choice but to give you back the full deposit.
Moving out is linked with a bunch of arrangements, yet, the main duty of every tenant is to leave the leased property in the same condition it was given to them. If you don't have much time for cleaning, we invite you to make use of our highly qualified cleaning personnel.
We have been specialising in end of lease cleaning for several years already and the results of our work are deeply appreciated by hundreds of renters in Hamersley. Our cleaning checklist includes even difficult to reach areas in a leased property, so you don't need to worry about any unpleasant surprises during the inventory inspection.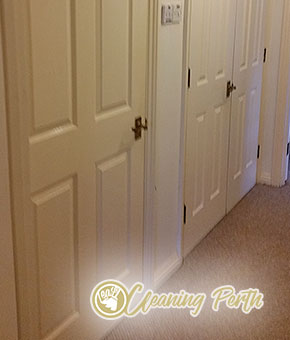 Trust us when it refers to the end of lease cleaning your landlord expects from you to do before leaving his/her property.
Our experts will do their best (as always) to meet your landlord's expectations to the fullest and to guarantee the most important thing for you – getting your deposit back. We have a big experience in the cleaning sphere and we know what kind of requirements could every landlord have. In this way using our re-cleaning option will be absolutely needless for you.
Find us in any of our Hamersley located offices by a call, an email or meeting us personally.
FAQ
No, our professional end of lease cleaning company doesn't offer to assist it's clients with the move-out from the property. We are only concerned with cleaning the premises of our clients and in fact we ask our clients to remove any personal belongings prior to our cleaning – both for your peace of mind and for ours, too. We will clean the furniture and appliances in your rented property, but we won't clean stuff that are not part of the interior of the rented premise.
From us you can expect a thorough professional cleaning of every room in your rented property. In your kitchen, we will remove grease and grime where applicable, clean sinks and taps, refrigerators and freezers and we'll even clean your oven. We will thoroughly sanitize every inch of your bathroom and in your bedroom and living areas we will dust and polish furniture and electronic devices, vacuum carpets and clean floors. If you have any additional demands, you can customize our cleaning service so that it meets your exclusive needs.
We have our very own professional cleaning equipment. Our cleaning products are patented and they are entirely environmentally friendly. This means that if you choose us to execute the end of lease cleaning of your property, absolutely no toxic chemicals will be introduced to your rented home. We believe that adequate cleaning can only be done with professional equipment, and we guarantee that our equipment is the best on the marker. And no, we don't ask our clients to pay any extras for our equipment – it's all included in the price.
0862802542Booking a professional end of lease cleaning is the most reliable way to prepare the leased property for the inventory inspection. We understand that when the citizens of Hamersley work with us, they expect nothing but scrupulous cleanliness and it is our mission to provide it.
In our service is included comprehensive cleaning of all rooms, overall grease and grime removal, bathroom sanitation, etc. For customers' peace of mind, we give a guarantee for a hassle-free moving out. If an inspection takes place within 48-hours upon completion of our service and there is a problem, we will organise a re-clean.