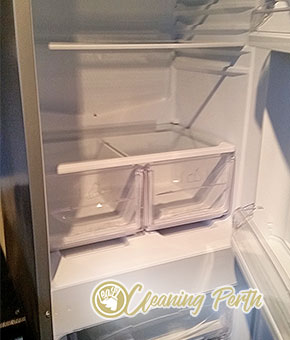 We strive to make you feel good about your home and that's why we offer the best professional cleaning services in Perth. We are an experienced professional cleaning company that offers a wide variety of cleaning services at affordable rates. We are Lease Cleaning Perth and our cleaning methods are professional. We guarantee total dust, germ, and bacteria elimination from every surface in your home or commercial building, and we can help you increase the lifespan of all items in your home, too.
We offer experience, honesty and professionalism. Our team is experienced, motivated and each of our technicians is fully insured. They are trained to deliver our cleaning services with utmost attention to detail and we guarantee they'll make you happy.
Our professional cleaning company operates throughout Perth, we offer hour-based cleaning services and we have the best performance-price ratios on the market. Booking us to clean your home or commercial building is booking the best cleaning company.
End of Lease Cleaning Prices
1 Bed
starting from $185
4 Bed
starting from $390
2 Bed
starting from $295
5 Bed
starting from $499
3 Bed
starting from $330
End Of Lease Cleaning Services in Piara Waters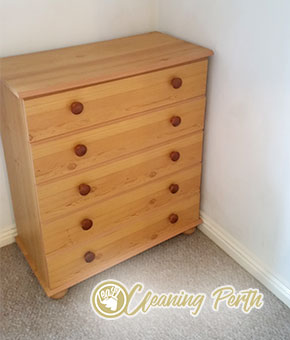 If you are just about to move out, your head is probably full of numerous responsibilities- packaging your belongings, making sure nothing is left behind, looking for another home and then transferring them to your new place. But along with all these duties, you are also supposed to clean entirely the property which you are about to vacate.
If you have not thought of it, then you should really consider the idea of turning to a professional end of lease cleaning provider, which is exactly what we are. We are operating in Piara Waters and we are ready to help you keep your money. Call us.
Lease Cleaning in 6112, Piara Waters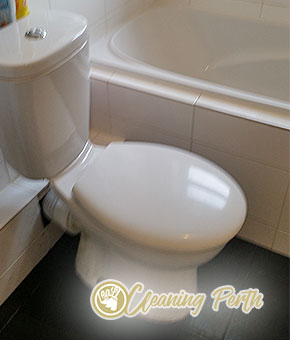 Moving out from a property in Piara Waters? Act smart and take advantage of our professional end of lease cleaning. You have anyway so many other things to arrange. Our qualified cleaners will visit you at a convenient time and clean deeply every room. We are certain that your landlord will be really pleased with the final condition of the property.
For your assurance, our end of lease cleaning has a 48-hours guarantee. This means that in case of any problems within 48-hours upon completion of our service, we will send our cleaners back to re-clean any missed areas.
Our company's speciality is the end of lease cleaning and that is why we are offering you to book our services, if you are a tenant who is just about to vacate a leased property. Enjoy seeing your property perfectly cleaned in details, without lifting a finger. Do not worry, our services are very adjustable to the needs of every landlord as well.
We would be glad if you choose our end of lease services to deal with that final cleaning. Our professional cleaners have rich experience in cleaning leased properties in Piara Waters. Be our next satisfied customer.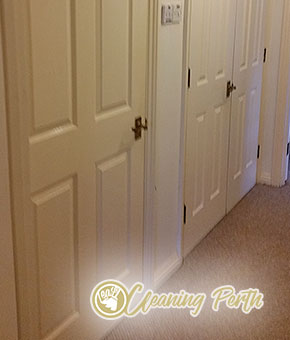 Hiring a professional cleaning company to prepare your leased property for the inventory inspection is a wise decision. In this way, you will be sure that your landlord won't find a reason to keep your deposit and have more time for other important arrangements.
We have already assisted hundreds of renters in Piara Waters and if you work with us we are able to provide you with a guaranteed end of lease cleaning carried out by a team of fully trained and experienced cleaning experts. In the service are included all areas of your leased property as well as up-to-date cleaning equipment.
FAQ
No, our professional end of lease cleaning company doesn't offer to assist it's clients with the move-out from the property. We are only concerned with cleaning the premises of our clients and in fact we ask our clients to remove any personal belongings prior to our cleaning – both for your peace of mind and for ours, too. We will clean the furniture and appliances in your rented property, but we won't clean stuff that are not part of the interior of the rented premise.
From us you can expect a thorough professional cleaning of every room in your rented property. In your kitchen, we will remove grease and grime where applicable, clean sinks and taps, refrigerators and freezers and we'll even clean your oven. We will thoroughly sanitize every inch of your bathroom and in your bedroom and living areas we will dust and polish furniture and electronic devices, vacuum carpets and clean floors. If you have any additional demands, you can customize our cleaning service so that it meets your exclusive needs.
We have our very own professional cleaning equipment. Our cleaning products are patented and they are entirely environmentally friendly. This means that if you choose us to execute the end of lease cleaning of your property, absolutely no toxic chemicals will be introduced to your rented home. We believe that adequate cleaning can only be done with professional equipment, and we guarantee that our equipment is the best on the marker. And no, we don't ask our clients to pay any extras for our equipment – it's all included in the price.
0862802542If you are moving out soon and cleaning the property is beyond your capabilities, that's okay, because we have your back. Make an appointment with us and we will send over a cleaning team who are pretty good at their job in the Piara Waters filed, and they will transform the property, insuring that you will get your deposit back and insuring that your landlord will get new renters very soon.
The end of lease cleaning service is available for hire throughout the entire week and for more info, you can just contact us via the available links.