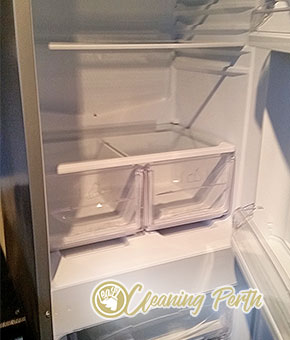 If you are wondering if there is a way to enjoy great cleaning services and still not spend a fortune on that, you can always count on our professional help. We are sure that you have heard of us, but let us introduce ourselves. We are Lease Cleaning Perth and we are always ready to help you with our cleaning services.
We can promise you that if you book our help, we will send you the best cleaners in entire Perth and we will let you experience first-handedly the highest quality of service you have ever seen. Thanks to our experience in this field we are sure that you won't be disappointed with our work.
We provide our wide range of cleaning services across entire Perth and we work all seven days of the week, so you can feel free to give us a call anytime. We will do our best to satisfy all of your needs.
End of Lease Cleaning Prices
1 Bed
starting from $185
4 Bed
starting from $390
2 Bed
starting from $295
5 Bed
starting from $499
3 Bed
starting from $330
End Of Lease Cleaning Services in Claremont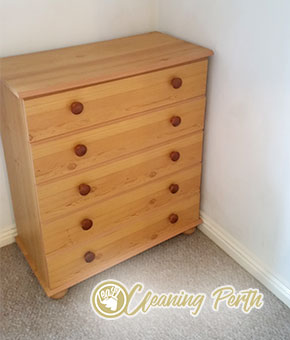 Make sure you have everything prepared as the day of moving out is closing in. The property that you have lived in needs to be cleaned up or you will not get your deposit back. If cleaning up is a challenge you can't handle, then you can rely on us.
Our end of lease cleaning service covers any kind of rented property. The service is carried out by a team who are all professionals in the Claremont field and have enough knowledge and skills to know how to leave a client satisfied.
Lease Cleaning in 6010, Claremont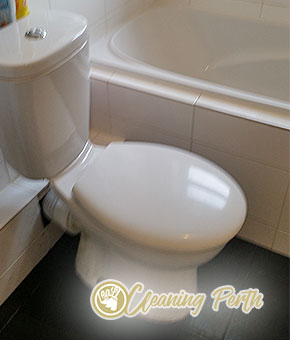 As if moving out is not stressful enough on its own, but you also have to please your landlord and clean the entire property so that you can get your full deposit back. If there are more important things you need to concentrate on, you can call us and we will help you with our end of lease cleaning service.
If the place you are vacating is located in Claremont, you can be sure that we are the right choice for you. Stop wasting time and give us a call. We will be more than happy to help you to impress your landlord enough to give you your full deposit back.
A lot of renters find moving out for quite stressful and tiresome. One of the reasons is that they must present the place they are vacating in the best possible condition to their landlord in order to get their full deposit back. If you are also facing this burden, you can give us a call and we will help you with our end of lease cleaning service.
You can be sure that if the property you are vacating is located in Claremont, we are your best option for achieving great results for a budget-friendly fee. Don't hesitate to contact us anytime. We provide our service seven days a week.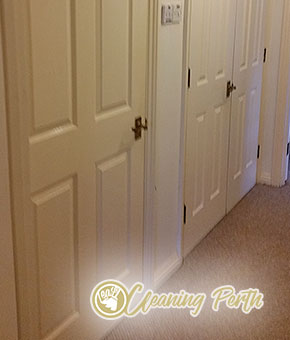 If you want to make your property appealing to potential renters, you should make it sparkling clean. Of course, cleaning a whole apartment top to bottom will take you a lot of time and effort and that's why we offer you not to do it yourself, but to rely on our assistance.
We are a professional cleaning company with more than five years of experience. We offer professional end of lease cleaning services, available only in Claremont. Our cleaning services aren't limited to the needs of the landlord, we can also assist renters and even real estate agents, too. Book us, you won't regret it.
FAQ
No, our professional end of lease cleaning company doesn't offer to assist it's clients with the move-out from the property. We are only concerned with cleaning the premises of our clients and in fact we ask our clients to remove any personal belongings prior to our cleaning – both for your peace of mind and for ours, too. We will clean the furniture and appliances in your rented property, but we won't clean stuff that are not part of the interior of the rented premise.
From us you can expect a thorough professional cleaning of every room in your rented property. In your kitchen, we will remove grease and grime where applicable, clean sinks and taps, refrigerators and freezers and we'll even clean your oven. We will thoroughly sanitize every inch of your bathroom and in your bedroom and living areas we will dust and polish furniture and electronic devices, vacuum carpets and clean floors. If you have any additional demands, you can customize our cleaning service so that it meets your exclusive needs.
We have our very own professional cleaning equipment. Our cleaning products are patented and they are entirely environmentally friendly. This means that if you choose us to execute the end of lease cleaning of your property, absolutely no toxic chemicals will be introduced to your rented home. We believe that adequate cleaning can only be done with professional equipment, and we guarantee that our equipment is the best on the marker. And no, we don't ask our clients to pay any extras for our equipment – it's all included in the price.
0862802542With our service, your moving out will transition from chaotic and nerve wrecking to calm and enjoyable. With our end of lease cleaning service you will get high quality, professionalism and people who will work hard to make sure that you and the homeowner are satisfied in the end.
When you hire us, our cleaning team will arrive at the property right on time and throughly clean every square inch of it until the requirements for a full deposit return are met. We are a favorite choice in the Claremont market with clients from all across Perth.