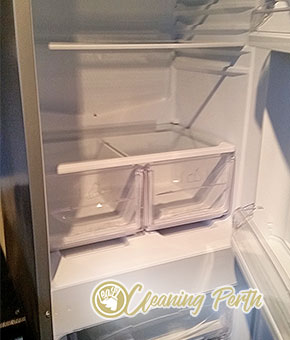 If you are in need of a professional cleaning service because of reasons, book those of Lease Cleaning Perth. We are two brothers who established it four years ago because we think of ourselves as clean freaks. We want everything to be that clean so it sparkles. Since we are not egoists, we decided to found this company so that we can provide the rest of the population with the shining cleanliness they deserve.
We started as a small cleaning company but we grew as one of the most professional top rated cleaning companies in Perth, Australia. Today people recognise us leaders and keep on booking our efficient cleaning procedures. We collaborate with the most hard working housekeepers that are not afraid to face any cleaning challenge you might have prepared for them. Get in touch with us and we will walk you through our cleaning sessions and help you choose the best package for you.
End of Lease Cleaning Prices
1 Bed
starting from $185
4 Bed
starting from $390
2 Bed
starting from $295
5 Bed
starting from $499
3 Bed
starting from $330
End Of Lease Cleaning Services in Mullaloo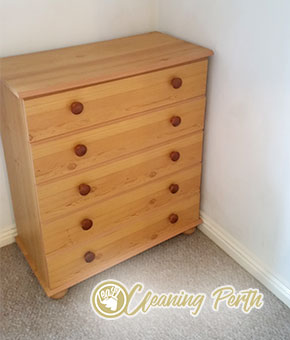 Our end of lease cleaning service is your chance to have a really comfortable moving out with a full returned deposit. We are all one team who has high standard and doesn't tend to not follow them.
When we get a client, we do everything we can to make sure that by the time the service has been carried out, the client is completely satisfied. The client being properly serviced is our main priority. We work hard to and make sure that our service stands out in the Mullaloo market.
Lease Cleaning in 6027, Mullaloo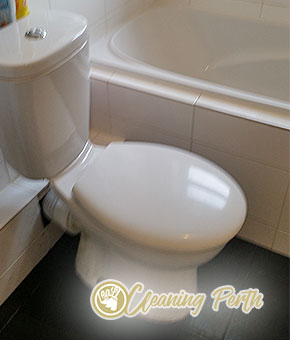 If you are feeling stressed out because there are way too many things you need to take care of when you move out, you can count on our company to provide the best end of lease cleaning in Mullaloo and secure you your full deposit.
Give us a call and we will do our best to transform the property completely and give it a brand new look. We are sure that after our wonderful work, your landlord will be more than pleased with the condition of his/ her property and he/ she will have no other choice but to give you your full deposit back.
If this is your last minute decision to get your deposit back than we can would like to ask you to calm down and inform you that even after you move out, we can go and clean up the property and you will still get your deposit back. Our end of lease cleaning service is a very reliable option for anyone who needs it.
The people who make up the service are all professionals in the Mullaloo field who have satisfied a large amount of clients from all across Perth just this season.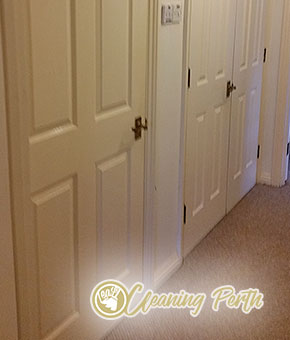 Every tenant knows that if they don't clean the leased property prior to moving out, the landlord will certainly find a reason to keep the security deposit. We are a well-established and serious cleaning company and all our operatives are masters at end of lease cleaning.
If you are interested in booking a first class cleaning service in the area of Mullaloo that ensures a pristine level of cleanliness and brings peace of mind, don't hesitate to dial our number. For your assurance, we give you the possibility to inform us of any cleaning issues within 48-hours upon completion of our cleaning. We will send our cleaners back to re-clean any missed areas.
FAQ
No, our professional end of lease cleaning company doesn't offer to assist it's clients with the move-out from the property. We are only concerned with cleaning the premises of our clients and in fact we ask our clients to remove any personal belongings prior to our cleaning – both for your peace of mind and for ours, too. We will clean the furniture and appliances in your rented property, but we won't clean stuff that are not part of the interior of the rented premise.
From us you can expect a thorough professional cleaning of every room in your rented property. In your kitchen, we will remove grease and grime where applicable, clean sinks and taps, refrigerators and freezers and we'll even clean your oven. We will thoroughly sanitize every inch of your bathroom and in your bedroom and living areas we will dust and polish furniture and electronic devices, vacuum carpets and clean floors. If you have any additional demands, you can customize our cleaning service so that it meets your exclusive needs.
We have our very own professional cleaning equipment. Our cleaning products are patented and they are entirely environmentally friendly. This means that if you choose us to execute the end of lease cleaning of your property, absolutely no toxic chemicals will be introduced to your rented home. We believe that adequate cleaning can only be done with professional equipment, and we guarantee that our equipment is the best on the marker. And no, we don't ask our clients to pay any extras for our equipment – it's all included in the price.
0862802542Everything is ready, now you can move out without your deposit. Unless you want to collect your deposit, then you will have to clean up. If your situation is a bit too scary, you can rely on us.
You can make an appointment with us and we will provide you with an end of lease cleaning service. We are a one of the best choices on the Mullaloo market. After our cleaning team does their job, your landlord will return your deposit and you will have payed far less then the amount from the deposit that your could have lost.