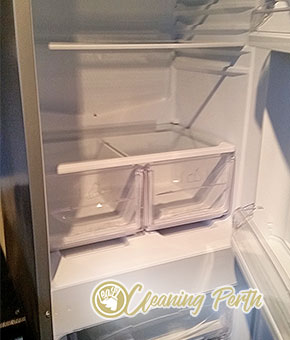 We are Lease Cleaning Perth and our mission is to make your home and commercial building sparkling clean. We offer professional hour-based cleaning services in Perth, book us and you won't regret it.
Our cleaning company is relatively young – we set up shop merely two years ago, but our diligence and attention to detail has earned us a leading position in the professional cleaning business. We currently operate throughout Perth, and all of our clients are completely satisfied with our cleaning services.
We can clean anything – from the small stain on your carpet to your office building. We will deliver each of our cleaning services by means of high-tech equipment and environmentally friendly cleaning products.
Rely on us to keep your properties spotless. We promise no hassle and no trouble – with us you can expect honesty, diligence, and cleanliness. Contact us and book our services, we promise perfect results without compromise.
End of Lease Cleaning Prices
1 Bed
starting from $185
4 Bed
starting from $390
2 Bed
starting from $295
5 Bed
starting from $499
3 Bed
starting from $330
End Of Lease Cleaning Services in Aveley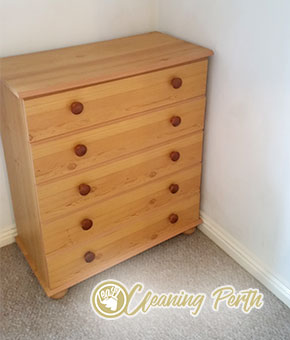 If you are planning to move out and you need help with the cleaning of the place in order to present it in a good condition to your landlord and get your deposit back, you can always rely on our company's end of lease cleaning service.
If the property you are vacating is located in Aveley, you can be sure that we are your best option when it comes to high-quality service. Despite our excellent work, we will charge you a very affordable fee. If you decide to trust us, we promise you that the whole accommodation will look spick-and-span and your landlord will be very pleased.
Lease Cleaning in 6069, Aveley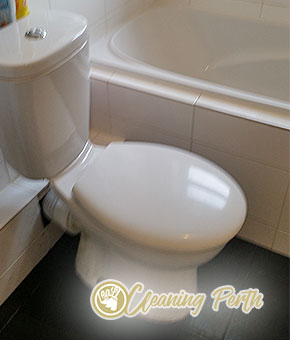 End of lease cleaning is obligatory nowadays. Landlords demand it for it prepares their property for incoming renters quickly and renters do it because they want to receive a full refund on their deposit money back. But the end of lease cleaning is too time-consuming, dear renters. That's why you should rely on professionals for it.
When the time comes for you to move out, the time comes for us to clean your property. We offer professional end of lease cleaning services throughout the week and also on bank holidays, too. We operate only in Aveley and we promise that with us, you'll get your deposit money back.
If you still haven't started planning your moving out after you have paid your rent for the last time then you should probably start right now. Besides packing your own thing, you need to take responsibility for the place you inhabited for this period of time. If you can't manage to clean up the property, then you can rely on us.
Book an appointment with us and get an end of lease cleaning service. We maintain high standards, deliver the service with professionalism and are a favorite choice on the Aveley market.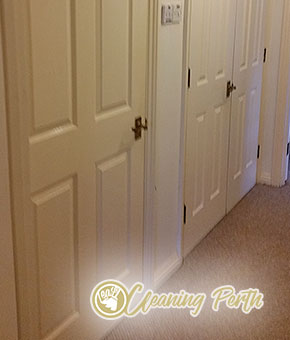 As you know, cleaning the rented place is an obligation of renters. If you manage to make the place look as it did before you rented it – you'll get your deposit money back for sure, if not – you're likely to leave without getting any part of your deposit. End of lease cleaning is a time- and effort-consuming activity, however.
And that's why we're here to help you. We offer professional end of lease cleaning services in Aveley, our services are affordable and available throughout the week and on bank holidays, too. We are able to assist landlords and renters alike. Choose us today.
FAQ
No, our professional end of lease cleaning company doesn't offer to assist it's clients with the move-out from the property. We are only concerned with cleaning the premises of our clients and in fact we ask our clients to remove any personal belongings prior to our cleaning – both for your peace of mind and for ours, too. We will clean the furniture and appliances in your rented property, but we won't clean stuff that are not part of the interior of the rented premise.
From us you can expect a thorough professional cleaning of every room in your rented property. In your kitchen, we will remove grease and grime where applicable, clean sinks and taps, refrigerators and freezers and we'll even clean your oven. We will thoroughly sanitize every inch of your bathroom and in your bedroom and living areas we will dust and polish furniture and electronic devices, vacuum carpets and clean floors. If you have any additional demands, you can customize our cleaning service so that it meets your exclusive needs.
We have our very own professional cleaning equipment. Our cleaning products are patented and they are entirely environmentally friendly. This means that if you choose us to execute the end of lease cleaning of your property, absolutely no toxic chemicals will be introduced to your rented home. We believe that adequate cleaning can only be done with professional equipment, and we guarantee that our equipment is the best on the marker. And no, we don't ask our clients to pay any extras for our equipment – it's all included in the price.
0862802542The end of lease cleaning you are supposed to do is probably the last thing on your mind when moving out from your rental, but you do know that it has to be done for not only one or two reasons.
Luckily, you have the chance to get the best cleaning services, provided from the biggest experts in Aveley. We will bring your rental to its best condition and this will guarantee you getting your deposit back from your landlord. What is more, be sure that he/she will be happy she had such a responsible tenant like you!