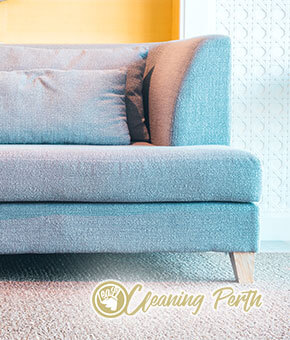 When you want to spare yourself the tiresome chore of cleaning your upholstered furniture, you can always call our company and hire our professional help. We can assure you that we are the only ones in Leederville who provide such a high-quality cleaning service for such a low price.
We can assure you that hiring us will be the greatest decision you have made for your home's comfort. Our upholstery and sofa cleaning service can always guarantee you a beautiful look for your favourite upholstered furniture and a bacteria-free environment for you and your family. You can always be sure that your home is in safe hands with us.
Sofa and Upholstery Cleaning
Small Rug
$20
3 Seater
$90
Large Rug
$30
Extra Seat
$30 per seat
Rug per sqm
$6.50
Dining Chair
$10
Armchair
$30
Office Chair
$15
2 Seater
$60
Car Seat
$30
Minimum Call Out Charge $60
Upholstery Cleaning in Leederville, 6007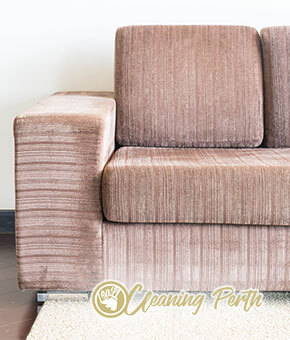 It is advisable to have your sofa and upholstery professionally cleaned every once in while in order to make your investment worthy. Do not think that booking with professional cleaning services is something expensive and what only the rich people can afford. We are inpatient to inform you that booking our professional sofa and upholstery cleaning services is not a luxury and it will never be. Our prices are specially set in way that more and more people can afford hiring us.
We have always been customer-oriented cleaning company which makes us far cry from the other companies in Leederville. Call us.
Sofa Cleaning 6007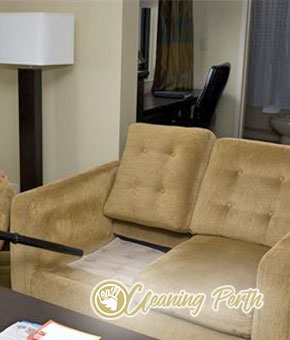 You know how to clean every area of your home but when it comes to the furniture, the assistance of a specialist is more than welcome? We understand completely that you need a reliable cleaning solution and invite you to take advantage of our professional upholstery cleaning available in the entire Leederville.
We are able to offer you the most advanced upholstery cleaning method, known as hot water extraction. It allows our representatives to eliminate completely the hidden pollutants and leave the fabric almost dry and deodorised. In addition to this, it extends the life of the furniture. If you are interested in working with us, feel free to contact our support centre.
Just like everything else in your home, the furniture also needs to be cleaned regularly, otherwise it becomes grubby and ragged. If you need a hand with this difficult task, our qualified cleaners are at your disposal in the entire Leederville.
In our professional upholstery cleaning is included moving any items that obstruct the cleaning process, pre-treatment of heavily polluted areas, deep steam cleaning and deodorising of the cleaned areas. This manner of cleaning doesn't leave any residue on the upholstery and extends the life of the furniture. Give us a call and we will organise your service.
0862802542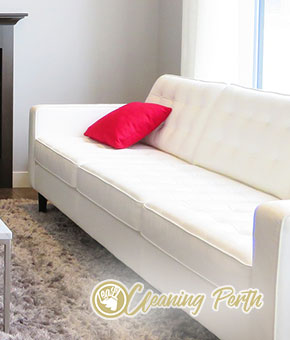 Many upholstery owners find keeping the upholstered furniture clean very difficult. For some, it's even better to throw away their upholstery than to try and clean it if they stain it. But as it's a really expensive piece of furniture, unless it's broken beyond repair, it's not a good idea to throw away your upholstery.
We can fix your sofa. Any stains, discolorations or high-traffic areas can be erased from your upholstery, and you don't have to lift a finger for it – simply call us and book our professional upholstery and sofa cleaning services. We operate in Leederville, call us and book today.