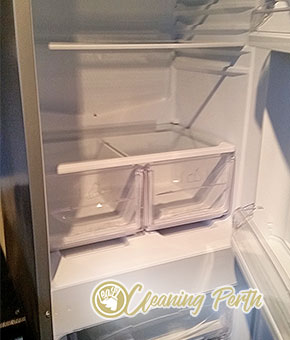 Lease Cleaning Perth has always been faithful to its customers from all over Perth. We have established our professional cleaning company four years ago aiming to help people in need. Today we believe that we succeeded in our mission. Hundreds of people turn to us when it comes to handling different tasks around one's home or an office.
Our professional cleaners are provided with the necessary cleaning equipment and supplies which can make you forget that your property was once dirty. We offer not only one-off cleaning services but regular maintenance as well, depending on your preferences. We work with extended hours so we can always answer your prayers.
The cleaners who work for us have all passed intensive training programmes which makes them a far cry from their competitors in the very same professional cleaning field. We dare you to dare us. Get in touch with us and book one or more of our professional cleaning services.
End of Lease Cleaning Prices
1 Bed
starting from $185
4 Bed
starting from $390
2 Bed
starting from $295
5 Bed
starting from $499
3 Bed
starting from $330
End Of Lease Cleaning Services in Wangara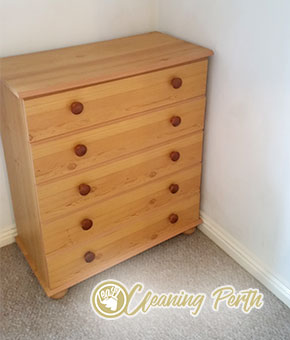 To avoid any squabbles with the landlord at the end of the lease, renters need to make sure that every area of the leased property is cleaned entirely. We are a trustworthy cleaning contractor based in Wangara and our dedicated cleaners are experts at end of lease cleaning. With them you are guaranteed to keep the full amount of the deposit and move out without any complications. Their end of lease cleaning checklist is comprehensive enough to ensure the exceptional standard of cleanliness your landlord expects to see.
Contact our office assistants and they will tell you also about our 48-hours guarantee. Work with us and stay on the safe side.
Lease Cleaning in 6065, Wangara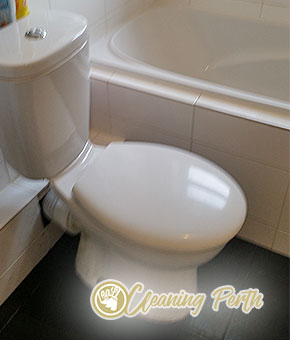 Don't worry about your end of lease cleaning when moving out from your rented property – we will take care of that.
We know that among all the responsibilities you have, the cleaning is the last thing you can pay your attention. After all, don't forget it's important for you if you want to ensure getting your deposit back in the end.
Our Wangara located cleaning firm is always ready to do the cleaning instead you. You can be sure that we will detail-clean the rental from top to bottom according to your landlord's requirements. You only have to choose us!
If you are about to move out from a property in Wangara, among all things you certainly need to carry out a top to bottom cleaning. Contact us and we will send our vetted cleaners to give you a hand with this difficult task. We have been specialising in end of lease cleaning long enough to establish the pristine level of cleanliness required for a hassle-free moving out.
Our first class end of lease cleaning has a 48-hours guarantee. In case of any issues during the inventory inspection, we will organise a re-clean. With us you are always on the safe side.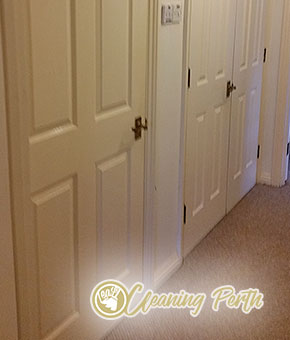 We are well established cleaning company that provides renters, landlord and real estate agents with efficient end of lease cleaning services. Our cleaners are supplied with all the cleaning products and materials, necessary for the cleaning session. They will clean every area and room within the property, paying attention even to the smallest details, eliminating all traces of bad smells and grime.
We can guarantee you that we will leave the property perfectly spotless and refreshed. We are open seven days of the week in Wangara and our call centre is available 24/7. Let us help you.
FAQ
No, our professional end of lease cleaning company doesn't offer to assist it's clients with the move-out from the property. We are only concerned with cleaning the premises of our clients and in fact we ask our clients to remove any personal belongings prior to our cleaning – both for your peace of mind and for ours, too. We will clean the furniture and appliances in your rented property, but we won't clean stuff that are not part of the interior of the rented premise.
From us you can expect a thorough professional cleaning of every room in your rented property. In your kitchen, we will remove grease and grime where applicable, clean sinks and taps, refrigerators and freezers and we'll even clean your oven. We will thoroughly sanitize every inch of your bathroom and in your bedroom and living areas we will dust and polish furniture and electronic devices, vacuum carpets and clean floors. If you have any additional demands, you can customize our cleaning service so that it meets your exclusive needs.
We have our very own professional cleaning equipment. Our cleaning products are patented and they are entirely environmentally friendly. This means that if you choose us to execute the end of lease cleaning of your property, absolutely no toxic chemicals will be introduced to your rented home. We believe that adequate cleaning can only be done with professional equipment, and we guarantee that our equipment is the best on the marker. And no, we don't ask our clients to pay any extras for our equipment – it's all included in the price.
0862802542Trust us when it refers to the end of lease cleaning your landlord expects from you to do before leaving his/her property.
Our experts will do their best (as always) to meet your landlord's expectations to the fullest and to guarantee the most important thing for you – getting your deposit back. We have a big experience in the cleaning sphere and we know what kind of requirements could every landlord have. In this way using our re-cleaning option will be absolutely needless for you.
Find us in any of our Wangara located offices by a call, an email or meeting us personally.