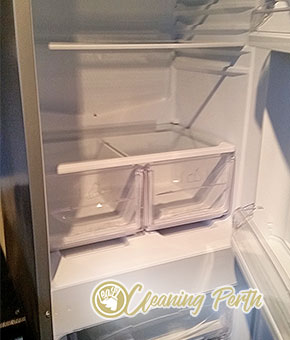 Lease Cleaning Perth is a young and innovative company committed to providing high-quality cleaning services to individuals and business contractors in Perth. Whether you need a hand with some small domestic duties or a major cleaning project, you are in the right place. Our main objective is to provide you with a cleaning solution tailored to your individual needs and peace of mind. We are specialised in a wide range of cleaning services all provided with professionalism and attention to detail.
In case you are wondering what makes us unique, we are happy to inform you that we command a team of properly trained experts with excellent cleaning profiles and prior experience in the field of cleaning. Further, our dedicated operatives are supplied with eco-friendly cleaning materials, which allows them to work in an environmentally responsible manner, ensuring durable cleaning results. Only in this way, we are able to implement the marvellous standard of cleanliness you would like to see.
End of Lease Cleaning Prices
1 Bed
starting from $185
4 Bed
starting from $390
2 Bed
starting from $295
5 Bed
starting from $499
3 Bed
starting from $330
End Of Lease Cleaning Services in Innaloo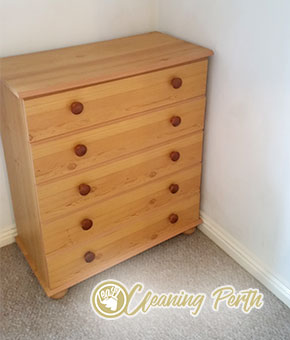 Establish a contact with our company if you seek out reliable and efficient end of lease cleaning services, adjustable to properties in Innaloo. We are experts with considerable amount of years' experience in this exact type of cleaning and we can give you our word that we will leave you satisfied and impressed.
Our end of lease cleaning services are very convenient and flexible. We are available seven days of the week and we work with extended hours. Leave the property in the hands of our professional cleaners and you will be grateful for choosing us.
Lease Cleaning in 6018, Innaloo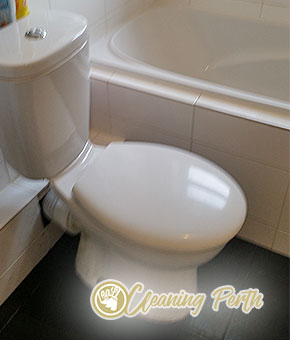 When moving out day is closing in, it is a good idea to start cleaning up the property. If you find yourself unable to reach the goal that is needed for the return of your deposit, then you can rely on us. Just give us a call and we will provide you with a really comfortable end of lease cleaning service which will make your moving out go very smoothly.
When our cleaning team who are professionals in the Innaloo field go to work, they not only insure that the client will get their deposit back, but also, the landlord will have new renters pretty soon.
Every landlord deserves to see the property he or she rented out looking its finest. If you are not capable of providing such perfect environment for future renters, we are looking forward to assisting you. We are operating in and around Innaloo and we are well experienced in the end of lease cleaning services.
Our housekeepers will clean every nook and cranny of your property, making it irresistible place for next renters. Make sure to contact our company and you will be left more than satisfied. We are already waiting for your call.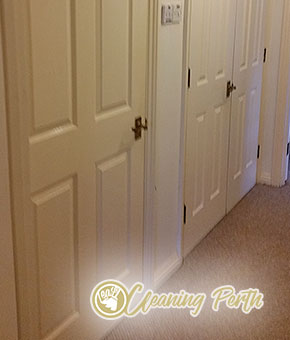 When we carry out our end of lease cleaning service, we always make sure that the client stays as a priority. Weather the client is a tenant who is moving out or a landlord, we give everything we've got to make sure that at the end of the day, everyone is satisfied.
We have become a favorite choice on the Innaloo market for a while now and our company has existed for a couple of years. We are pretty confident to state that our service is one of the best that someone could get, so if you ever need us, just give us a call.
FAQ
No, our professional end of lease cleaning company doesn't offer to assist it's clients with the move-out from the property. We are only concerned with cleaning the premises of our clients and in fact we ask our clients to remove any personal belongings prior to our cleaning – both for your peace of mind and for ours, too. We will clean the furniture and appliances in your rented property, but we won't clean stuff that are not part of the interior of the rented premise.
From us you can expect a thorough professional cleaning of every room in your rented property. In your kitchen, we will remove grease and grime where applicable, clean sinks and taps, refrigerators and freezers and we'll even clean your oven. We will thoroughly sanitize every inch of your bathroom and in your bedroom and living areas we will dust and polish furniture and electronic devices, vacuum carpets and clean floors. If you have any additional demands, you can customize our cleaning service so that it meets your exclusive needs.
We have our very own professional cleaning equipment. Our cleaning products are patented and they are entirely environmentally friendly. This means that if you choose us to execute the end of lease cleaning of your property, absolutely no toxic chemicals will be introduced to your rented home. We believe that adequate cleaning can only be done with professional equipment, and we guarantee that our equipment is the best on the marker. And no, we don't ask our clients to pay any extras for our equipment – it's all included in the price.
0862802542Should you decide to sell your property, you should know that there are several ways to get a good price for it. And the easiest one of them is deeply cleaning your property before putting it on the market and keeping it in a spic and span condition until it's bought.
We can assist you with the deep cleaning. We offer professional end of lease cleaning services throughout the week and also on bank holidays, too. We are based in Innaloo and we guarantee we'll make your property spotless without any effort. Choose us to make your home shine, we won't disappoint you.