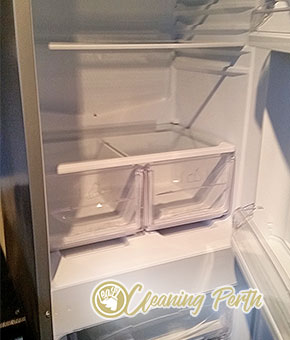 We are the proud owners of the most successful cleaning company known by the name Lease Cleaning Perth in Perth, Australia. We offer a never-ending list of professional cleaning services created led by idea to always satisfy our customers. We are flexible and willing to tailor-custom a specific service matching your individual needs and preferences.
We have equipped our cleaners with ultramodern cleaning supplies that are strong enough to kill all bacteria and grime that have been dwelling in your home without your knowledge or permission. You can always rely on us for outstanding results because over the last years we have been perfecting our methods and technologies.
It is not a coincidence that we are the most booked professional cleaning company. To see for yourself, get in touch with us and we will prove to you that we are without a rival in Perth.
End of Lease Cleaning Prices
1 Bed
starting from $185
4 Bed
starting from $390
2 Bed
starting from $295
5 Bed
starting from $499
3 Bed
starting from $330
End Of Lease Cleaning Services in Yangebup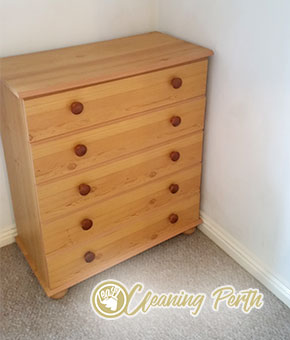 It's a good idea to plan big things like moving out ahead. You should start off by cleaning up the property and see if you can actually do it. If it is beyond your abilities and it won't be enough for you to get your deposit back, then you can rely on us.
If you find yourself in trouble, give us a call. We will provide you with an end of lease cleaning service that will not only get your deposit fully returned, but also insure that your landlord will have new renters in that property pretty soon. The team carrying out the service is consisted of people who are experts in the Yangebup field. They know what they do.
Lease Cleaning in 6164, Yangebup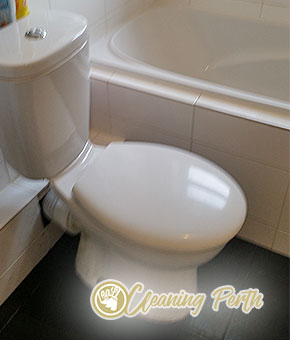 If you still haven't started planning your moving out after you have paid your rent for the last time then you should probably start right now. Besides packing your own thing, you need to take responsibility for the place you inhabited for this period of time. If you can't manage to clean up the property, then you can rely on us.
Book an appointment with us and get an end of lease cleaning service. We maintain high standards, deliver the service with professionalism and are a favorite choice on the Yangebup market.
When searching for reliable end of lease cleaning services in Yangebup, you can count on us!
Our help is exactly what you need because we guarantee that we can meet your landlord's expectations to the fullest. Your rental will be detail-cleaned from top to bottom, so you can be sure that everything will be even more than perfect.
With us your landlord's satisfaction and getting your deposit back are absolutely guaranteed. After we finish with the cleaning, the property will be ready for its next renters.
Trust us and you will see we won't let you down!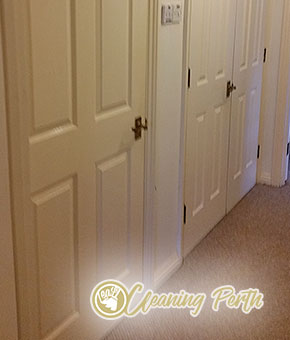 You know that 'cleaning impulse' you have when you move in a new property? It's perfectly natural to feel it – after all, you don't know were the cleaning habits of the previous teant. But to clean your new apartment top to bottom, left to right, without missing a single spot, is time- and effort-consuming.
Our professional service, on the other hand, consumes only a small fee. We offer professional end of lease cleaning services that are also applicable as move-in cleaning services. We are able to assist landlords and renters alike. We operate in Yangebup and we promise good results. Choose us.
FAQ
No, our professional end of lease cleaning company doesn't offer to assist it's clients with the move-out from the property. We are only concerned with cleaning the premises of our clients and in fact we ask our clients to remove any personal belongings prior to our cleaning – both for your peace of mind and for ours, too. We will clean the furniture and appliances in your rented property, but we won't clean stuff that are not part of the interior of the rented premise.
From us you can expect a thorough professional cleaning of every room in your rented property. In your kitchen, we will remove grease and grime where applicable, clean sinks and taps, refrigerators and freezers and we'll even clean your oven. We will thoroughly sanitize every inch of your bathroom and in your bedroom and living areas we will dust and polish furniture and electronic devices, vacuum carpets and clean floors. If you have any additional demands, you can customize our cleaning service so that it meets your exclusive needs.
We have our very own professional cleaning equipment. Our cleaning products are patented and they are entirely environmentally friendly. This means that if you choose us to execute the end of lease cleaning of your property, absolutely no toxic chemicals will be introduced to your rented home. We believe that adequate cleaning can only be done with professional equipment, and we guarantee that our equipment is the best on the marker. And no, we don't ask our clients to pay any extras for our equipment – it's all included in the price.
0862802542A proper end of lease cleaning is a significant part of a hassle-free moving out. Our company has vast experience in the area and all renters in Yangebup are welcome to leave the final cleaning of their leased property to us.
We are able to offer a comprehensive and thorough overall cleaning carried out by a mobile team of fully trained and experienced cleaners. As inventory clerks often search for dirt in unsuspected places, rest assured that even difficult to reach areas will be left completely free of dust. With us you are always on the safe side. Our end of lease cleaning is a guaranteed service and if necessary, we will come back for a re-clean.