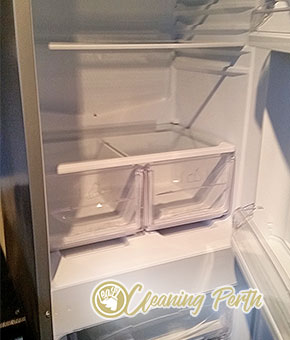 Established in Perth a long time ago, we are the best professional cleaning company you can find. Our name is Lease Cleaning Perth and our professional cleaning services have the best performance-price ratios on the market.
We are the professional cleaning company that offers flexible and affordable cleaning services. What's so special about us is the fact that our professional cleaning company is working entirely in order to please it's customers. That is why you can book us at your convenience – we will comply with your exclusive needs no matter what. We even go as far as offer our clients to tailor their own cleaning packages, too.
Whichever of our cleaning services you choose, you won't regret it. Our technicians are trained to deliver each of the services we offer with utmost attention to detail. Our team is fully insured and they have clean criminal records. Choose us and you won't regret it.
End of Lease Cleaning Prices
1 Bed
starting from $185
4 Bed
starting from $390
2 Bed
starting from $295
5 Bed
starting from $499
3 Bed
starting from $330
End Of Lease Cleaning Services in Spearwood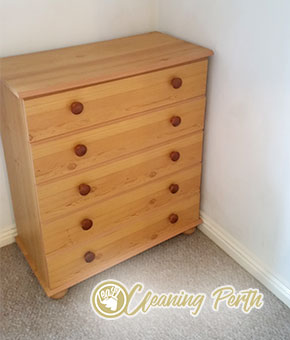 If you wish to part with your landlord on good terms, you should be prepared to wipe clean their property top to bottom without exceptions. What's more, if you don't clean, making your landlord angry will be the least of your troubles – you'll also lose your deposit money, and we know what a bummer this might be.
So, we offer you to take advantage of our professional end of lease cleaning services. We offer professional end of lease cleaning services throughout the week and also on bank holidays, too. Our end of lease cleaning services are delivered by experienced professionals, we work in Spearwood and we promise good results.
Lease Cleaning in 6163, Spearwood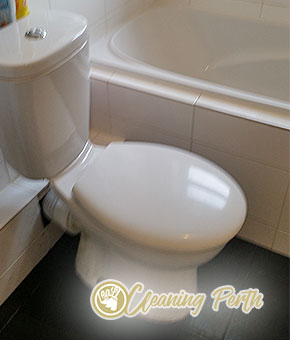 Moving out is stressful and time consuming, and because most people can't afford to waste an entire day or two cleaning their old apartment in order to move to a better one, with their full deposit in hand, we suggest our end of lease cleaning service located in Spearwood.
We are extremely qualified and well-prepared to handle all kinds of dirt and clutter that your old rental place has to offer. There isn't a thing that can escape the sight of our diligent technicians whose experience and expertise make for an effective and efficient cleaning.
A proper end of lease cleaning is essential both for the tenant and the landlord. The former would like to keep the full amount of the deposit and the latter to ensure a high level of hygiene for the next tenant to move in. At our company, we are fully aware of this fact and if you leave the final cleaning to our qualified and vetted cleaners you are guaranteed to receive a professional cleaning service tailored to your individual needs.
Our end of lease cleaning is available in the entire Spearwood and has a 48-hours guarantee. If you want to learn more about our smart cleaning solutions, don't hesitate to give us a call.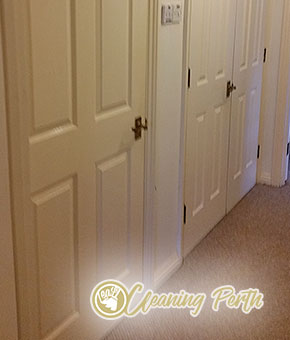 At the end of the lease, everyone is obliged to ensure a high level of cleanliness for the next tenant to move in. As not many people carry out a deep cleaning on a regular basis, this may be quite a task. Our hard-working cleaning experts are ready for action every single day of the week and they are skilled enough to deal with all types of persistent traces of dirt. We suggest that you leave the final cleaning of your property to them and focus on other important arrangements.
Our end of lease cleaning is available in the entire Spearwood and we are certain that you will find working with us profitable.
FAQ
No, our professional end of lease cleaning company doesn't offer to assist it's clients with the move-out from the property. We are only concerned with cleaning the premises of our clients and in fact we ask our clients to remove any personal belongings prior to our cleaning – both for your peace of mind and for ours, too. We will clean the furniture and appliances in your rented property, but we won't clean stuff that are not part of the interior of the rented premise.
From us you can expect a thorough professional cleaning of every room in your rented property. In your kitchen, we will remove grease and grime where applicable, clean sinks and taps, refrigerators and freezers and we'll even clean your oven. We will thoroughly sanitize every inch of your bathroom and in your bedroom and living areas we will dust and polish furniture and electronic devices, vacuum carpets and clean floors. If you have any additional demands, you can customize our cleaning service so that it meets your exclusive needs.
We have our very own professional cleaning equipment. Our cleaning products are patented and they are entirely environmentally friendly. This means that if you choose us to execute the end of lease cleaning of your property, absolutely no toxic chemicals will be introduced to your rented home. We believe that adequate cleaning can only be done with professional equipment, and we guarantee that our equipment is the best on the marker. And no, we don't ask our clients to pay any extras for our equipment – it's all included in the price.
0862802542When you are moving, there are a lot of responsibilities that you have to attend to. The cleaning up is always a bother, so why don't you leave that to the professionals. With our end of lease cleaning service, you will get your deposit back and the landlord will have new renters.
The people you will be relying on if you decide to hire us are all trained experts who have gathered an abundance of knowledge from the Spearwood industry. Appointments can be made every single day of the week.